Professional Development & In-Service Training
As a professional development (PD) site for teachers, Eliot-Pearson Children's School brings together colleges, universities and other community organizations with a shared purpose and in a collective effort to stimulate and promote curiosity, exchange ideas and experiences on practice, observation, and reflection amongst educators. Grounded in differentiated and collaborative learning, the Children's School embodies and nurtures a culture of engagement within scholarship and teacher research to guide our teaching practices. Our teaching and learning processes are open, responsive and transformational, through which every member's voice is heard and respected.
All members of our teaching staff are engaged in ongoing professional development throughout the year. They have opportunities to:
Meet regularly as professional learning communities.
Incorporate documentation, reflective practice, and teacher inquiry with the support of and in collaboration with their teaching teams and colleagues.
Attend off-site educator conventions, participate as presenters at local and national conferences,  as well as, visit other programs for field study or consultation.
Participate in various in-service training within and outside Tufts University.
The inclusion of ongoing professional development keeps the teaching faculty up-to-date with current research and practices, open to new ideas, and committed to the highest standards in the fields of early education and child development.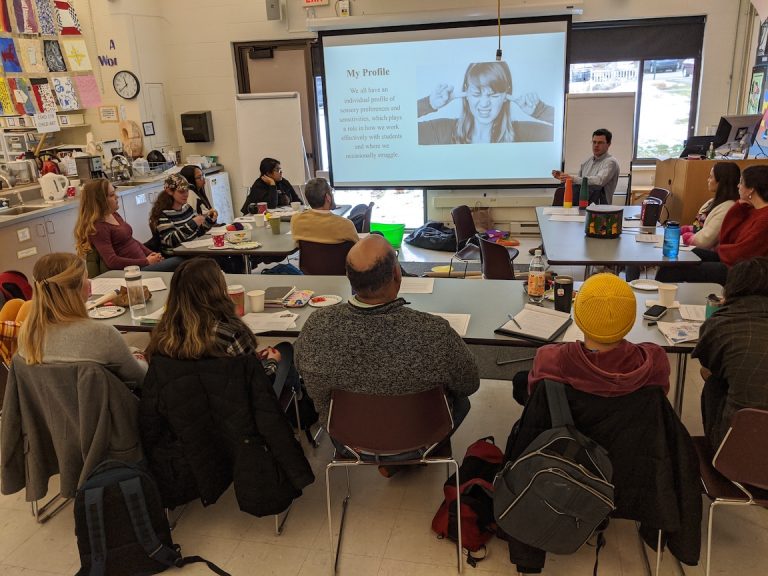 A master teacher serves as the head of a team of teachers comprised of an Assistant Teacher and/or graduate students participating in the fellowship program at the Eliot-Pearson Department of Child Study and Human Development. Our highly qualified, experienced Head Teachers are also mentors, coaches, and supervisors to our graduate student teachers and assistant teachers.
The role of co-facilitators of learning better explains the relationship between teachers and children, and that of the head teacher and the teaching team.
Head Teachers act as mentors, guardians, cheerleaders, role models, bridge or interpreters, and companions. They observe, reflect, collaborate, adapt, intervene, scaffold, problem-solve, and build upon each child's questions or ideas to support their development and enrich their learning experience.
Teachers assess the level and interest of each child in order to make informed decisions and build upon their strengths to advance their areas of growth and boost their confidence. Assessment of learning is both a process and a tool to improve instruction and to document children's progress.