Eliot-Pearson Children's School is the laboratory-demonstration program of the Eliot-Pearson Department of Child Study and Human Development at Tufts University:
Offers high quality early education program to children ages 2 years and nine months to six years old;
Serves as a model and demonstration facility;
Provides a training and observation site for teachers, undergraduate and graduate students in Child Development;
Acts as a research site for faculty and supervised students in the Department of Child Study and Human Development.
Provide high quality, nurturing experience for all children and their families;
Develop and disseminate new ideas in teaching and learning;
Serve as a site for research, teacher training, and professional development for both in-service and pre-serve teacher education;
Collaborate and conduct outreach with community schools and programs;
Actively seek communities of learners reflecting diverse abilities, racial, ethnic, religious, linguistic, cultural, family, and socio-economic backgrounds.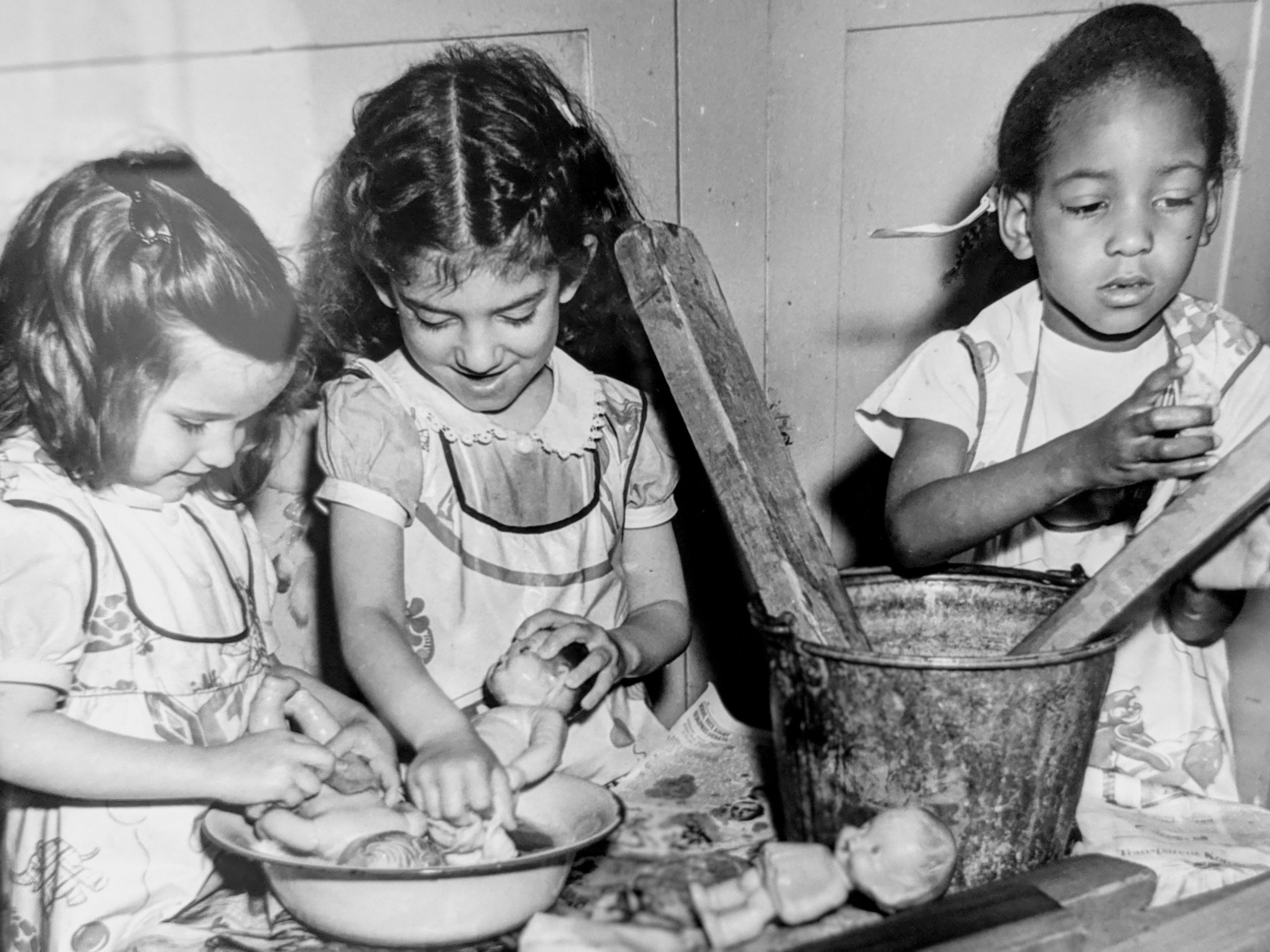 In 1922, Abigail Eliot founded the Ruggles Street School and Training Center in Roxbury, MA, with the assistance of Elizabeth Ware Winsor Pearson. It was one of the first nursery schools in the country and became a natural training ground for preschool teachers. Learn more about the history of our school and its founders by clicking the photo or the button below.