Fletcher Eurasia Club Lunch Seminar: Volodymyr Dubovyk on Black Sea Regional Security
October 26, 2022 @ 12:00 pm

-

1:30 pm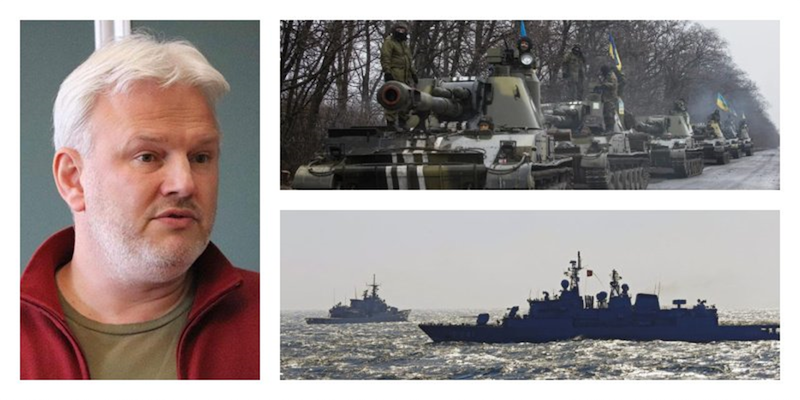 Please join the Fletcher Eurasia Club for a lunch seminar with visiting professor Volodymyr Dubovyk. He will explain why it is important to study the security of the Black Sea region. We encourage you to read about a recent expert survey he took part in on Black Sea regional security and his latest analysis on the U.S. role in the region. The Eurasia Club weekly lunch seminar series engages with students, faculty, staff, and researchers to foster a better understanding of the region among members of the Fletcher community. Members of the wider Tufts community are also welcome to attend. Lunch will be served.
The Black Sea region has intensive trade and migration flows, vital energy supply routes, and the presence of multiple regional and global powers. Both the EU and NATO have member states here. The Black Sea became an area of confrontation in 2014, when Russian aggression against Ukraine started, and 2022 has made it a major battleground.
Volodymyr Dubovyk is an Associate Professor, Department of International Relations and Director of the Center for International Studies, Odesa I. I. Mechnikov National University in Ukraine. He is one of the preeminent Ukrainian experts in the fields of international affairs, security studies, and foreign policy analysis. Dubovyk has conducted research at the Kennan Institute, Woodrow Wilson International Center for Scholars (1997, 2006-2007, the latter being his first Fulbright), and at the Center for International and Security Studies at the University of Maryland (2002). He taught at the University of Washington in 2013 as well as St. Edwards University and the University of Texas from 2016-17 (his second Fulbright). He is co-author of Ukraine and European Security (1999) and has published numerous articles on U.S.-Ukraine relations, regional and international security, and Ukraine's foreign policy. Dubovyk's areas of expertise include Black Sea regional security, Ukraine's foreign policy and security, transatlantic relations, and U.S.-Ukraine relations.