Irina Borogan and Andrei Soldatov: The Compatriots: The Brutal and Chaotic History of Russia's Exiles, Émigrés, and Agents Abroad
October 25, 2019 @ 10:30 am

-

12:00 pm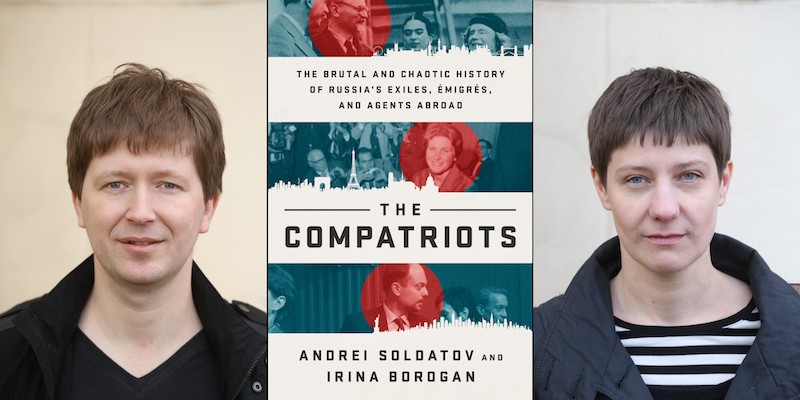 Please join the Fletcher Eurasia Club for a talk by Andrei Soldatov and Irina Borogan on their latest book The Compatriots: The Brutal and Chaotic History of Russia's Exiles, Émigrés, and Agents Abroad (2019). The book provides a masterful look at the complex, ever-shifting role of Russian émigrés since the October Revolution to the present day. Refreshments will be provided. Attendance is by registration only on Eventbrite.
From comely secret agents to tragically doomed dissidents, the story of Russian émigrés is at times thrilling, at times touching, and always full of intrigue. But their influence and importance is an invaluable angle through which to understand Russia in the modern world. Russia's exiles are a potent mix of the very rich and the very driven, some deeply hostile to their homeland and others deeply patriotic. Some émigrés have turned into assets of the resurgent Russian Nationalist state, while others have taken up the dissident challenge once more — at their personal peril. From Trotsky to Litvinenko, this is the gripping history of Russian score-settling around the world.
Andrei Soldatov and Irina Borogan are Russian investigative journalists, the co-founders of Agentura.ru, and the authors of The Red Web: The Struggle Between Russia's Digital Dictators and the New Online Revolutionaries (2015) and The New Nobility: The Restoration of Russia's Security State and the Enduring Legacy of the KGB (2011).