The Orthodox Church and European Dictatorships in the 20th Century
November 13, 2020 @ 12:30 pm

-

2:00 pm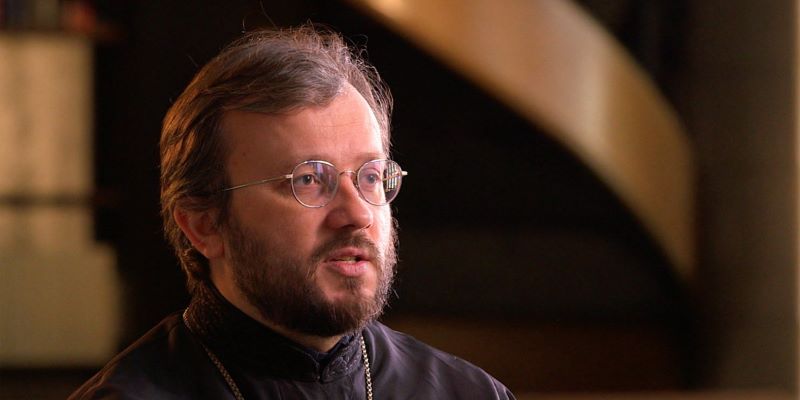 Please join the Initiative on Religion, Law, and Diplomacy and the Russia and Eurasia Program at The Fletcher School for a virtual talk by expert Archimandrite Cyril Hovorun.  Please make sure to register via myFletcher to participate in the event on Zoom.
It seems that the Orthodox churches have "symphonic" cooperation with the state in their genes. Because of these genes, they are usually blind to what kind of political regimes they have to deal with. During the 20th century, most traditional Orthodox countries went through the different kinds of dictatorships. In Russia, the dictatorship was left-wing, in Greece, it was right-wing, in Romania, it was both left- and right-wing. Some Orthodox churches and their hierarchs even supported Nazism. The reasons for such moral indifference go back to the centuries ago, as early as the period of Late Antiquity. Some patterns of political behavior from that period have continued in Modernity.
Archimandrite Cyril Hovorun is professor in Ecclesiology, International Relations, and Ecumenism at Sankt Ignatios College/Stockholm School of Theology. A graduate of the Theological Academy in Kyiv and National University in Athens, he accomplished his doctoral studies at Durham University under the supervision of Fr Andrew Louth. He was a chairman of the Department for External Church Relations of the Ukrainian Orthodox Church, first deputy chairman of the Educational Committee of the Russian Orthodox Church, and later research fellow at Yale and Columbia Universities, visiting professor at the University of Münster in Germany, and international fellow at Chester Ronning Centre for the Study of Religion and Public Life at the University of Alberta in Canada, Assistant Professor at Loyola Marymount University in Los Angeles.