Five Visiting Scholars from Russia Arrive at The Fletcher School
By Alex Avaneszadeh, MALD 2023 Candidate, The Fletcher School
Under the direction of the Russia and Eurasia Program, The Fletcher School at Tufts University welcomes five visiting scholars from Russia in September 2022. The initiative is focused on performing research and teaching on topics related to comparative constitutional law, international arbitration, public international law, regional peace and security, Russian foreign policy, Ukrainian foreign policy, and U.S.-Russia relations. The initiative ultimately aims to develop a network of experts from Russia, Ukraine, and the United States toward promoting the rule of law and regional peace and security.
The visiting scholars include Pavel Luzin, an expert on the Russian military and defense industry; Yury Nadtochey, a specialist in transatlantic relations and European security; Oleg Shakirov, a researcher of international cyber policy and arms control issues; Stanislav Stanskikh, a legal expert on post-Soviet countries; and Andrey Todorov, an expert on the law of the sea and Arctic governance.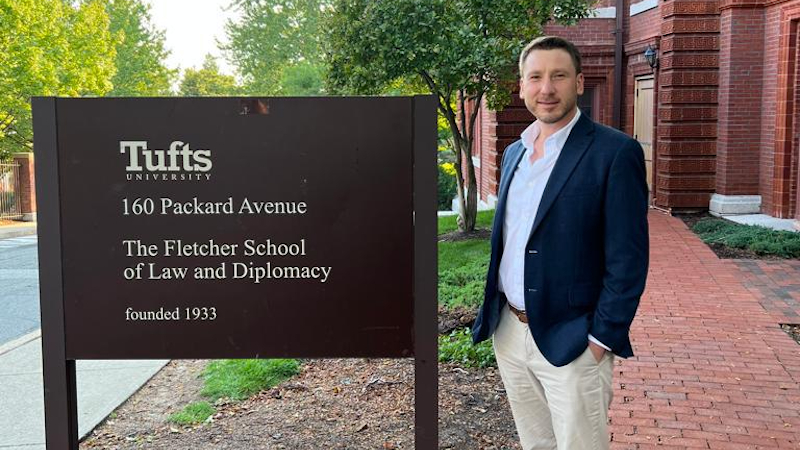 In the context of Baltic and Black Sea regional security, Nadtochey's research will focus on the Russia-NATO relationship amid the Russia-Ukraine war, expressing that "the threat of clashes between Russia and NATO militaries cannot be excluded from the agenda." Furthermore, he stated that "it is still possible to upgrade conflict prevention and confidence-building mechanisms between Russia and the West, even in these harsh circumstances."
Luzin will research the "causes of Russia's aggression against Ukraine," contributing to the changing scholarship around the internal political and economic implications of the Russia-Ukraine war. He will explore the evolution of Russian authoritarian governance, foreign policy, the military, and the defense industry.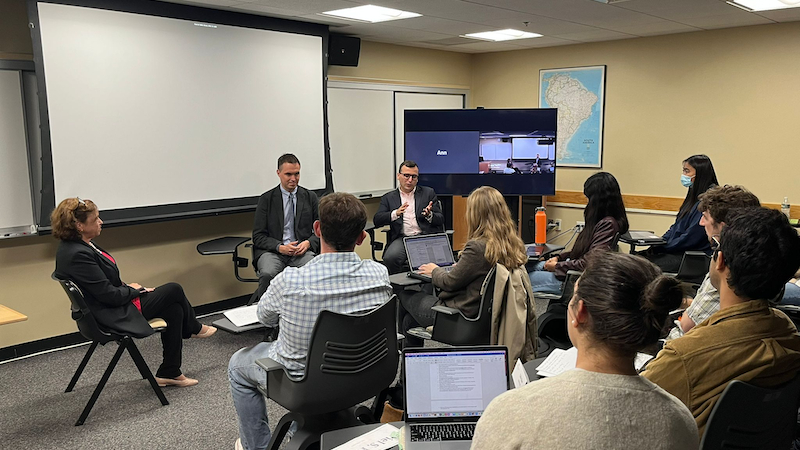 Todorov stated that he looks forward to "to being engaged with the excellent Fletcher community, to expand my network of professional connections, and to work on a promising topic of mutual interest: legal issues related to navigation in the Northern Sea Route."
Focusing on cyber diplomacy, Shakirov will work on a project that seeks to better understand the history of negotiations between Russia and the United States on cyber issues. "I will explore why resolving cyber issues was and remains a challenge for diplomacy, and how Moscow and Washington nonetheless succeeded at making several deals," said Shakirov.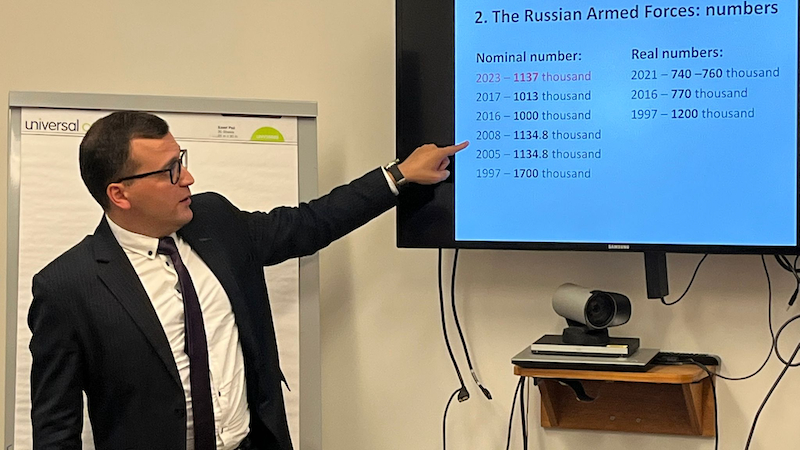 Finally, Stanskikh aims to contribute his expertise in "Russia's legal system, the current state of Russia's civil society and diaspora, and constitutional scenarios for Russia's democratic transition." He is also currently working on a project titled, "U.S. State Department Human Rights Reports on Political Repressions in Russia."
Each visiting scholar will be on campus during the 2022-2023 academic year for varying lengths of time. While Shakirov, Nadtochey, and Todorov will participate in the initiative for only the Fall 2022 semester, Luzin and Stanskikh will stay at The Fletcher School through the end of the Spring 2023 semester. Learn more about the visiting scholars here.