Coyotes, Tandas, and a Quest for Closure: Conversations with Recent Immigrants from Puebla, Mexico
Coyotes, Tandas, and a Quest for Closure: Conversations with Recent Immigrants from Puebla, Mexico
By Anargiros Z. Frangos, Jr. under the supervision of Kim Wilson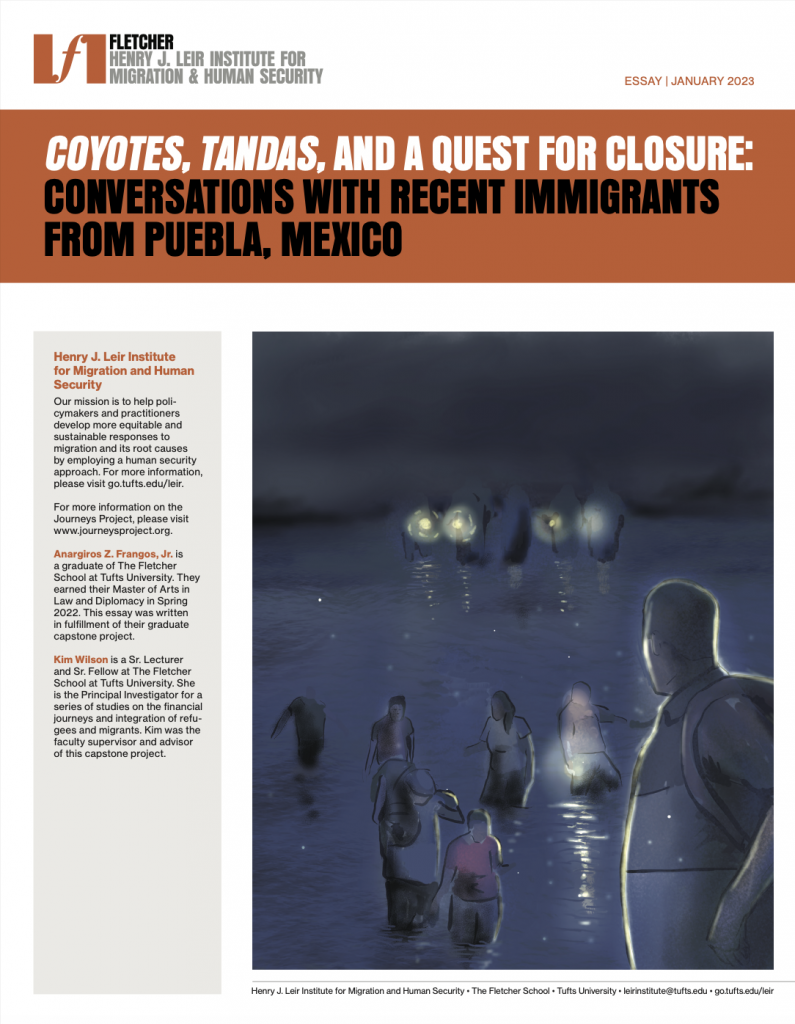 For the vast majority of Mexicans wishing to immigrate to the United States, being sponsored by a qualifying relative is not possible. Even for those who are eligible, waitlists to receive a visa can stretch for years if not decades. Facing this impediment, often in addition to other obstacles to legal immigration, many Mexican immigrants decide to immigrate instead by using the services of a smuggler, or coyote. Once a member of a family is established in the United States, they can then attempt to reunite with members of their family, helping them immigrate in the same way.
This essay reflects on the experience of fifteen immigrants who left Puebla, Mexico and resettled in New Rochelle, New York. The author, Anargiros, details this group's perilous journey as well as the methods participants used to re-establish their lives in the United States.
For Anargiros, this research is deeply personal, as his own grandfather came to the United States as a young man in search of opportunity, chasing the American Dream. Drawing parallels between journeys, Anargiros seeks to pose the questions he could not ask his grandfather: Who are migrants? What do they want from life? What does it mean to be an immigrant in the U.S.? He finds that:
Participants are motivated to migrate because of wage differentials, endemic corruption, and violence in Mexico.
Crossing the border with a coyote is highly organized and relatively low cost.
Once settled, participants are working, paying taxes, and saving money with Rotating Savings and Credit Associations (tandas in Mexican communities) in the hope of obtaining amnesty.
This essay was completed in fulfillment of the author's capstone project, a master's thesis requirement at The Fletcher School at Tufts University.