A Hope for a Home: A brief compendium of financial journeys of refugees and asylum seekers in Jordan AND Women's World Banking Research on the Financial Lives of Ukrainian Refugees
In this issue of Fresh FINDings, A Hope for a Home: A brief compendium of financial journeys of refugees and asylum seekers in Jordan
Please visit the Journeys Project at Tufts University for previous studies, ongoing research, videos, maps, and artwork on refugees and migrants in the Middle East and Mediterranean, Latin America, and Africa.
This month…
A Hope for a Home: A brief compendium of financial journeys of refugees and asylum seekers in Jordan
Women's World Banking Research on the Financial Lives of Ukrainian Refugees
---
A Hope for a Home: A brief compendium of financial journeys of refugees and asylum seekers in Jordan
The migrant and refugee journey in the search for safety and protection is fraught with worries and trouble. The pain of leaving home leaves a mark on everything they do. The road becomes home and interactions along the way morph into milestones. Each worry line, creases on the myriad documents, stamps on papers, they all mark a step closer to freedom and yet, the pain of each imprint shears at the thread that ties them to home. Life becomes a series of moments constantly in flux, only achieving stasis and calm once the road has ended. In this compendium of financial biographies, we get a glimpse of fifteen such journeys. These are journeys of people who fled their homes in Syria, Iraq, Yemen, Sudan, and Somalia to seek refuge in Jordan. Some of them chose to come to Jordan, following friends and relatives who came before them. Others had the decision made for them by the human traffickers they paid to help them flee their home countries where they faced threats to their security.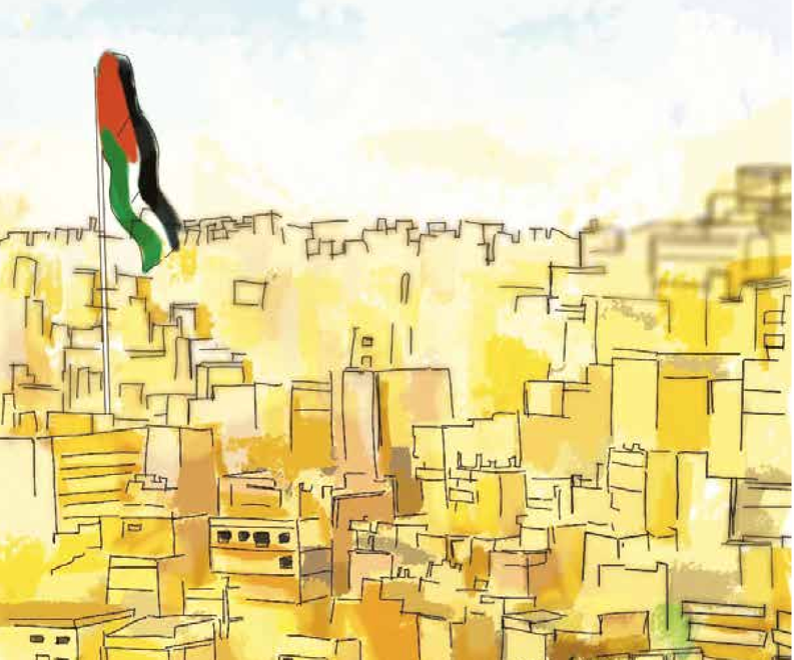 This book aims to bring forth the struggles of refugees and their frustration with not being able to control their lives. As we map their financial journeys through these trials, we see how they find their courage and resilience in their hope for a better future. We hope that this book will allow you to look beyond the numbers in the news and beneath the assessments of humanitarian programmes, taking the extra step to understand the lived experiences of refugees and their aspirations for the future. With this perspective, we hope that each person can work in their own capacity to support refugees in their search for home.
The stories covered in the compilation in hand were collected as part of the research initiative "Finance in Displacement – Exploring and Strengthening Financial Lives of Refugees" (in short, the FIND project), a research partnership between the Catholic University Eichstätt Ingolstadt, the Fletcher School at Tufts University, and the International Rescue Committee. The project was facilitated by the German Federal Ministry for Economic Cooperation and Development (BMZ). Over 2019 and 2020, the FIND team conducted original empirical research in Jordan and Kenya, to provide insights on how refugees and asylum-seeking households in urban settings manage their livelihoods and financial lives.
Click here for a link to the full collection.
.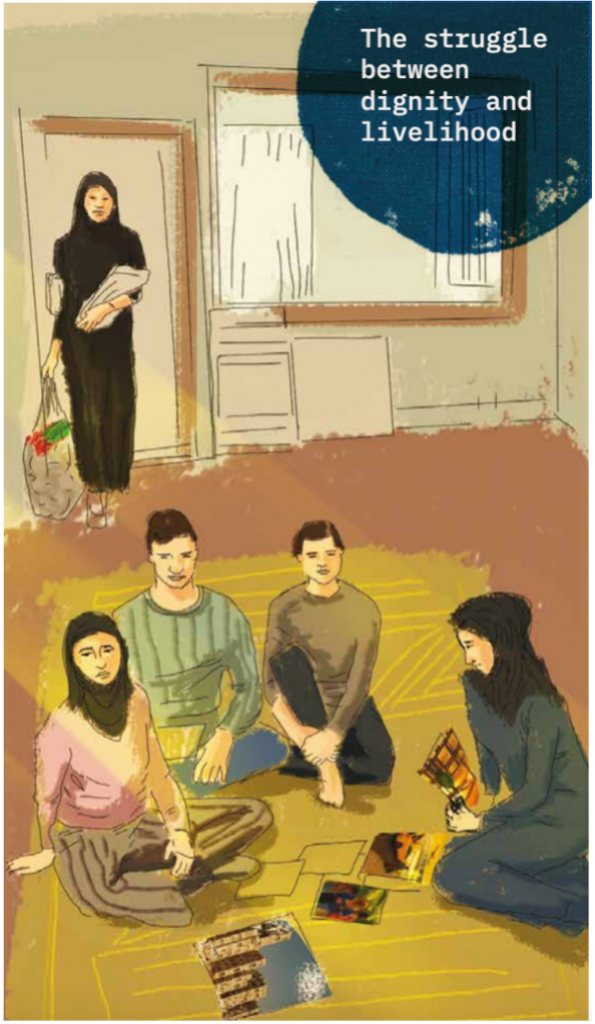 .
Story Highlight:

The mother of Yemenis
Narrated by Zahra Um Anwar, 40, Yemeni
Back in Sana'a, the capital of Yemen, Zahra Um Anwar and her husband Ahmad both worked in respectable professions, had a house and a car, and provided good education for their two sons and two daughters. Life changed in 2015 when they fled to Jordan to avoid Houthis forcibly recruiting their sons into the army. In the initial years in Amman, their savings from Yemen afforded them good housing, medical treatments, and an active social life among Yemeni circles. When they ran out of savings in 2018, they sought to work, but as Yemeni refugees they could not obtain work permits and working illegally would put them at the risk of deportation. They started looking for humanitarian assistance everywhere. Feeling as if they'd sacrificed their dignity, they lost their friends, struggled to buy food and pay rent, and turned to borrowing money to meet everyday needs.
You can find the rest of Zahra's Story beginning on page 45 the publication.
.
Women's World Banking Research on the Financial Lives of Ukrainian Refugees
Dr. Sonja Kelly, Director of Research and Advocacy for Women's World Banking, is overseeing an urgently needed study on the financial lives of Ukrainian refugees. The quality of her past work at the Center for Financial Inclusion, CGAP (World Bank) and the US Department of State along with her current research, inspired us to include the findings of Dr. Kelly's work. Herewith an overview of the research.
Ukraine is seeing an unprecedented flow of refugees and asylum seekers into Europe. In response, in April 2022, Women's World Banking embarked on research to understand the financial lives of this population. In the mere two months since the start of the war, nearly 6 million Ukrainians had fled their own country, with an additional 8 million internally displaced. Women's World Banking made a plan to collect survey data at borders, in train stations, and in refugee camps in Romania and Moldova to assess women's financial situations. Most salient in this research is the question of whether financial services such as bank accounts, mobile wallets, and payments instruments are adequately meeting the financial needs the 61 percent of Ukrainian women who had access to financial services before the war. Furthermore, the team is also interested in how these refugees are paying for what may be an expensive journey. Women's World Banking is using this research as a way to inform policy advocacy globally on the financial needs and preferences of refugees. The team expects to have a write-up of findings by August of this year, and with additional funding will expand qualitative research and collect further rounds of data. If you or someone you know if conducting work with this population, Women's World Banking would love to connect! Feel free to reach out to sk@womensworldbanking.org
---
Fresh FINDings is made possible through a partnership among Tufts University, the Katholische Universität Eichstätt – Ingolstadt (Catholic University or KU), the International Rescue Committee and GIZ. Fresh FINDings also features work sponsored by Catholic Relief Services, Mercy Corps, and the International Organization for Migration.
Contact: Kimberley.Wilson@tufts.edu