REFUGE?: Refugees' Stories of Rebuilding Their Lives in Kenya
By Sophie Gitonga, Ray Mwihaki, Julie Zollmann, and Kim Wilson. Illustrated by Liyou Zewide.
As of January 2021, more than half a million refugees were living in Kenya, forced from their homes by political violence and its aftermath in Somalia, South Sudan, Democratic Republic of Congo, Ethiopia, Rwanda, Uganda, and Burundi. While Kenya has hosted refugees since its independence, larger flows began in the 1980s, and by the 1990s, the government had begun restricting refugees' socio-economic freedoms.
By 2014, the government had made it a criminal offense for refugees to travel outside of Kakuma and Dadaab refugee camps without permission. Refugees are routinely harassed for their documents, often as they wait for very long periods for those documents to be processed or renewed by Kenyan authorities. While on paper, refugees have the right to work, in practice, work permits are issued extremely sparingly. Even refugees' ability to use banking infrastructure and M-Pesa have been curtailed in punitive reactions to terror attacks, which the government blames on its refugee population.
What does this mean for half a million human beings seeking dignity and self-reliance after being forced from their homes? About 86% of refugees live in two large refugee camps, far from Kenya's population and cultural centres, in remote and arid parts of the country. The average Somali or South Sudanese refugee has been displaced for 26 years, with many residents born into displacement, living their entire lives in the confines of these two camps, struggling to become self-reliant, to build full and dignified lives in a country that is a reluctant, often hostile, host.
As we wrote this report, the Government of Kenya has threatened to close Dadaab and Kakuma camps, expelling all of its refugees. Their presence is being wielded as a foreign policy bludgeon, with the state capable of overlooking the reality that these are human lives. Often completely upended by shifting and confusing policies, the state shows little regard for its human impacts. The very nature of their refugee status, locks them out of formal political representation or any channels through which they could manifest their rights or push for policies that recognize and protect their interests.
This collection is for Kenyans and non-Kenyans alike who want to learn more about how seeking refuge in Kenya is experienced. The stories here-in were gathered painstakingly by refugees themselves, some writing their own stories and others recounting their histories to fellow refugees helping them articulate their experiences. These stories come from refugees initially hailing from the Democratic Republic of Congo, Ethiopia, South Sudan, Somalia, Rwanda, Uganda, and Burundi. All of these stories were written during the Covid-19 pandemic. We found these narratives, 31 in total, so compelling that we decided to share them in the form of this collection. We thank the reader for your time in learning about their nightmares and their dreams.
.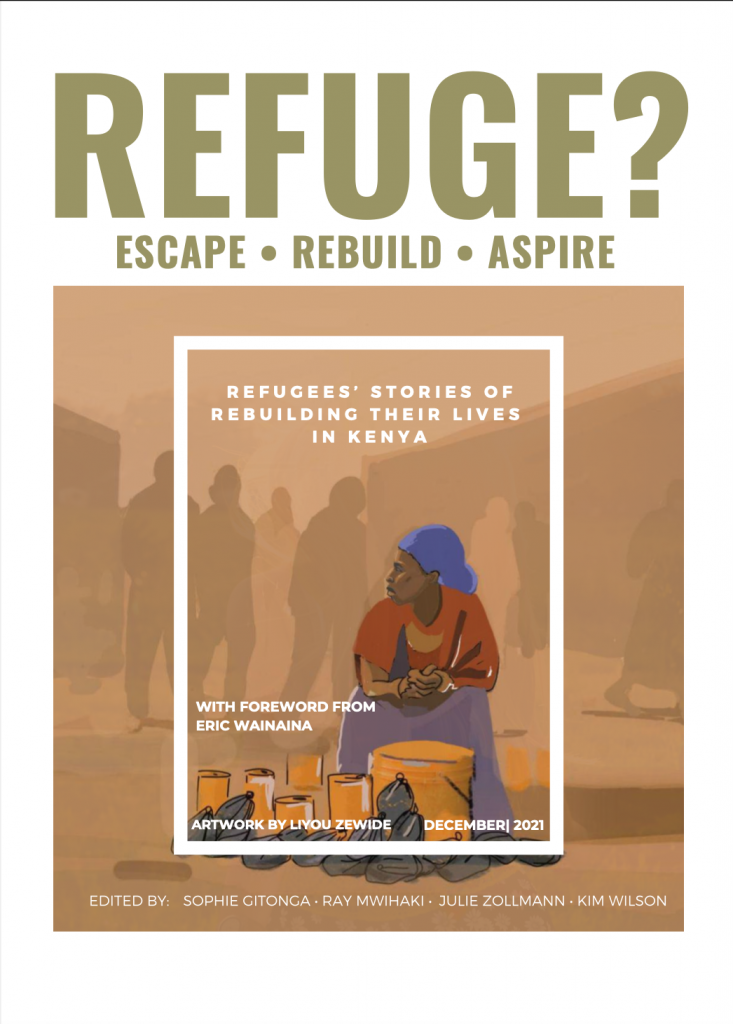 …
---
For questions please contact Kim Wilson at Kimberley.Wilson@tufts.edu.
.