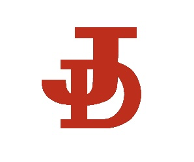 Jamesville DeWitt CSD
Job Openings
May 2020
Current Openings: 
Assistant Director of Pupil Personnel Services
Elementary Special Education Teacher
Accepting Applications for: 
Elementary Education Teacher
Employment Link:
https://www.jamesvilledewitt.org/employment

District Website:
https://www.jamesvilledewitt.org/
VACANCY ANNOUNCEMENT
Effective: July 2020
Assistant Director of
Pupil Personnel Services
About us
Jamesville-DeWitt has an uncompromising commitment to excellence for all facets of our educational system. The District is known for its progressive programs, technology rich schools, and an array of programs geared to satisfy every student interest. Having a richly diverse student body which closely mirrors today's society, our goal is to have just as diverse a faculty, which encourages a challenging educational experience in a safe, nurturing environment.

We know that the tremendous success of our students is due to the high quality administrators and teachers that work here. We are dedicated to continuing to provide our students with staff who are innovative, involved, and life-long learners. Our administrators and teachers are encouraged to take advantage of the many programs and benefits we offer for continuing education and professional growth.

Jamesville-DeWitt is dedicated to the goal of building a culturally diverse and pluralistic staff committed to teaching and working in a multicultural environment.  Administrators who share this promise and are committed to excellence for all our students are encouraged to apply. 
Our Assistant Director of PPS will
Serve as a Chairperson for the Committees for Special Education and Preschool Special Education
Act as liaison between building Pupil Services Teams and the Committees for Special Education and Preschool Special Education
Coordinate pre-vocational and vocational evaluations for students with disabilities
Coordinate transportation arrangements for special education programs
Coordinate homebound instruction
Perform such additional duties as may be delegated by the director
Coordinate summer twelve-month programming
Assist the director with supervision of curriculum implementation for special education
Oversee transition planning for secondary students
Evaluate instructional and non-instructional staff at the request of the director
Coordinate itinerant related service staff
Assume responsibility for own professional growth
We are looking for someone who
Is a life-long learner who comes to school every day with the attitude that they will learn as much as they teach, and welcome the knowledge.
Is a proud member of the school community and an active participant in the District's direction for the future.
Is a person who celebrates diversity and incorporates it into his or her work and will enrich the learning environment.
Sees every student as an individual.
Is passionate about education
Comes to the table with an open mind, prepared to offer thoughtful suggestions and positive commentary.
Can be successful working in a district that has strong community support and understands what it takes to keep that support going.
Is part of a team, cheering and supporting fellow teammates.
Is someone who insists on being part of a district that sets, and meets, high standards.
Goes home at night knowing that they somehow made a difference that day– and that it was appreciated.
We offer you
The opportunity to live and work in beautiful Central New York.  The Central New York region is transitioning to a knowledge-based economy, bolstered by its location at the center of a corridor that has one of the highest concentrations of undergraduate and graduate students in the country. CNY is home to university research institutions, a major medical university, and numerous colleges and universities. In addition, the regional workforce is consistently rated as one of the most highly productive nationally.
Salary is competitive and commensurate with your experience. Jamesville-DeWitt employees are provided with a benefits package that includes medical, dental, life, and disability insurance, and remitted tuition credits through Syracuse University,
Application process is available on our website, jamesvilledewitt.org/employment


SPECIAL EDUCATION TEACHER
JOB DESCRIPTION
MAJOR RESPONSIBILITIES
The Special Education Teacher is responsible for planning, delivering and assessing a specialized educational program for individual and/or groups of students with identified special needs.
DUTIES

Instructional Design:
Designs appropriate units/lessons regarding content and student developmental level
Correlates lesson/unit planning with District curriculum and classroom teachers
Uses learning activities and resources/materials that support benchmarks and accommodate different learning styles
Identifies and organizes all materials needed for the execution of the lesson/unit
Incorporates instructional strategies that are considered best practice for student learning
Uses assessments that accurately gauge student progress
Interprets and uses assessment data for planning
Instructional Delivery:
Uses prepared materials in a manner that promotes effective student learning
Motivates students and maintains student interest
Encourages student involvement, independent thinking and learning
Provides accurate and constructive feedback to students 
Classroom Environment
Utilizes a consistent, clear and appropriate behavior management system
Responds consistently and appropriately to individual student behavior
Utilizes efficient systems for handling materials and supplies
Establishes procedures to manage the beginning and end of a lesson as well as transitions between activities
Creates an aesthetic environment which supports curriculum and instruction
Organizes classroom to support student learning in a healthy and safe manner
Uses equipment, materials and facilities appropriately
Other Professional Duties
Establishes and maintains open lines of communication with parents, peers and administrators
Maintains an efficient and effective record keeping system
Actively participates in professional growth activities
Actively supports building and district initiatives and programs
Attends and participates in district, building and departmental meetings
Maintains confidentiality
Performs additional duties as assigned by the supervisor
CSE Related Duties
Observes students in class as part of CSE referral and review process
Administers tests to help determine academic function and appropriate adaptations
Schedules and administers state and other standardized tests, providing appropriate accommodations as necessary
Develops, implements and monitors the IEP for assigned students
Assists administration in scheduling and monitoring students into specialized programs
Establishes a system of communication with other staff working with students
Attends PST and CSE meetings, providing information on student function and recommending changes in the IEP as necessary
Develops behavior modification programs 
Provides and/or assists in the provision of modifications/ adaptations for the methods, materials and evaluation carried out in the regular class as appropriate
Keeps current regarding legislation, regulations and procedures regarding disabling conditions
AUTHORITY
The Special Education Teacher reports to the building principal and the Director of Pupil Personnel Services.


SPEECH THERAPIST
JOB DESCRIPTION
MAJOR RESPONSIBILITIES
The Speech Therapist is responsible for identifying, diagnosing and remediating speech and language deficits in students.
DUTIES
Provides speech and language screening for new entrants
Assesses and diagnoses speech and language of students as needed
Schedules student therapy in collaboration with the classroom teacher, principal and PPS Director
Provides appropriate individualized programs of therapy for children as needed
Refers individuals to agencies and specialists as appropriate
Assists staff in referring students suspected of a disorder
Collaborates with staff to develop classroom activities for individual student speech and language programs as appropriate
Provides information to staff and parents on topics covering speech and language development and remediation of communication disorders
Maintains accurate records on student progress
Confers with parents and teachers regarding student progress and evaluations
Requisitions and maintains needed equipment and supplies
Presents diagnostic information and recommendations for speech/language services to the Committee for Special Education upon request
Develops an IEP for each student for whom the Speech Therapist is responsible
Keeps current regarding legislation, regulations and procedures regarding disabling conditions
Acts as a resource for staff and the CSE regarding speech/language services
Performs additional duties as assigned by the supervisor
AUTHORITY
The Speech Therapist reports directly to the Director of Pupil Personnel Services and the building principal. 
TEACHER ASSISTANT
JOB DESCRIPTION
MAJOR RESPONSIBILITIES
The Teacher Assistant is responsible for providing direct instructional services to students under the general supervision of a teacher who provides direction and guidance concerning the instructional services provided to students.
DUTIES

Instructional Tasks
Works with individual or groups of students as assigned by the teacher
Assists students in the use of instructional resources
Assists in the provision of specific adaptations under teacher supervision
Assists students with subject matter under teacher supervision
Assists in administering examinations
Assists in development of instructional materials
Assists in related instructional work as required
Assists in instructional programs in such areas as computer-assisted instruction
Provides teacher with information about students to aid in instructional planning
Support Tasks
Assists students with specific health related needs as assigned
Supervises students
Performs clerical tasks as required
Performs additional duties as assigned by the supervisor
AUTHORITY
The Teacher Assistant reports to the teacher and the principal.
Employment Link:
https://www.jamesvilledewitt.org/employment

District Website:
https://www.jamesvilledewitt.org/