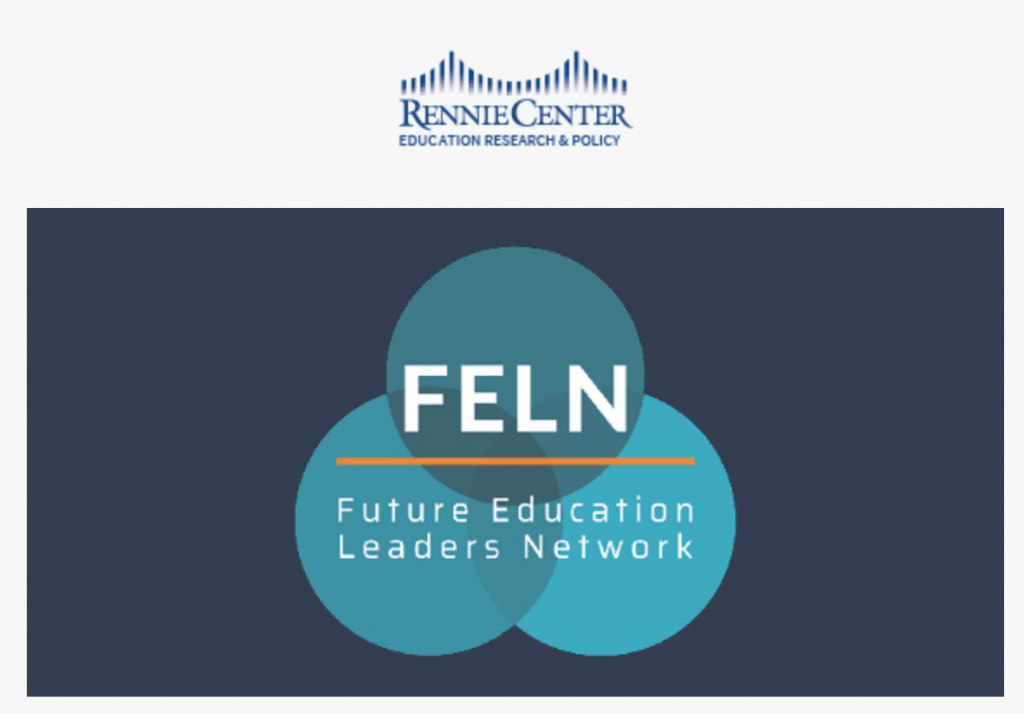 The Future Education Leaders Network (FELN) empowers young professionals, particularly young professionals of color, to step into their leadership by building social capital through a network of peers to take action and push forward effective change. Sponsored by the Rennie Center, FELN is designed and led by young leaders, for young leaders. FELN aspires to create spaces for marginalized voices to lead within our predominantly white and male-led education space. The network builds this community by activating three main pillars: Connection, Education, and Action. Participants engage with these pillars through a series of network sessions featuring informal connection opportunities, collective education with guest speakers and panels, and action-oriented leadership activities. Read more about FELN in the Rennie Center's latest newsletter>

FELN's Summer/Fall 2021 session will kick off with a retreat
on Saturday, June 26th.
After this kick-off, regular meetings will occur every three weeks on Thursday afternoons from 5:30 to 7:00PM from July 1st through December 16th.
We will be discussing and taking action on topics like different careers and career journeys in the education space, white supremacy in the workplace, and personal and professional branding. 
In addition to these monthly meetings, we will host informal community building sessions and once-a-month smaller cohort meetings for personal coaching and deeper relationship building.

*In total, the time commitment for FELN participants will be 3 hours per month.*
The deadline for the FELN application has been extended to 6/18!
FELN is open to all young people in entry-level, temporary, and part-time staff positions in Massachusetts education and policy, as well as any young people aspiring to work in or learn more about the field. We encourage young people of color in particular to apply. The network is intersectional and policy-based with an education focal point. This opportunity is free for all participants. The application will be open until June 18th. LEARN MORE>
Click HERE to Apply
Additional Opportunity:
FELN is also excited to announce the addition of a new, paid branch of the program:
The FELN Research Fellowship!

This is an opportunity for three FELN members to receive a $900 stipend each for working in a small group to produce research on representation for
BIPOC in the education career field.
Interested in learning more? Visit our website, follow us on Instagram, or contact Meghan Volcy at feln@renniecenter.org.
Copyright © | 2021 | THE RENNIE CENTER FOR EDUCATION RESEARCH & POLICY|
All rights reserved.

Our mailing address is:
45 Temple Place
Boston, MA

Contact Us
www.renniecenter.org