John Beyrle: U.S.-Russian Relations: Nearing the Breaking Point?
April 8, 2019 @ 5:30 pm

-

7:30 pm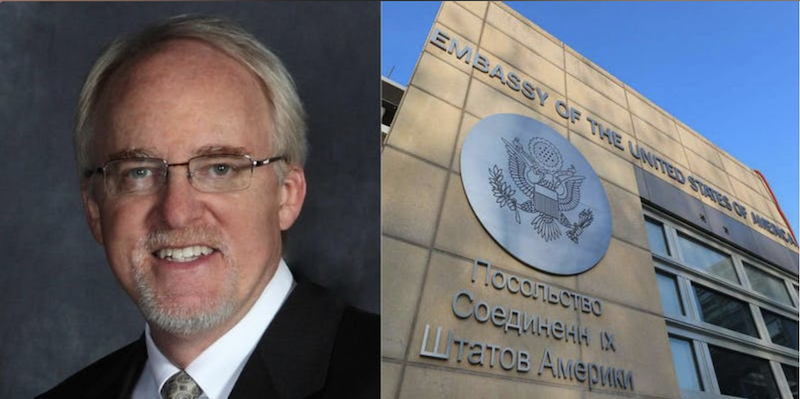 Please join the Russia and Eurasia Program at The Fletcher School for a dinner conversation with former U.S. Ambassador to Russia John Beyrle about the current state of U.S.-Russian relations and their future. Dinner will be provided. Attendance is by registration only on Eventbrite. Please only register if you know you can attend, as spaces are limited.
John Beyrle was elected Chairman of the U.S. Russia Foundation in October 2018. Prior to this role, he served as an American diplomat for three decades in a career focused on the Soviet Union and Russia, and Central and Eastern Europe. He was twice appointed ambassador: to Bulgaria (2005-2008), and to Russia (2008-2012). During the latter assignment, Beyrle helped foster improved U.S.-Russian relations, highlighted by the signing of the New START nuclear arms reduction treaty.
Beyrle's diplomatic service included two earlier tours at the U.S. Embassy in Moscow, including as Deputy Chief of Mission. He served as counselor for political and economic affairs at the U.S. Embassy in the Czech Republic, and a member of the U.S. delegation to the CFE arms control negotiations in Vienna. His Washington assignments included special adviser to Secretary of State Colin Powell for the New Independent States, and director responsible for Russian policy on the staff of the National Security Council under President Clinton.
Beyrle received the Presidential Distinguished Service Award from President Obama, and the Presidential Meritorious Service Award during the administration of George W. Bush. Secretary of State Hillary Clinton personally presented him with the Distinguished Service Award, the State Department's highest honor. He retired from the Foreign Service in 2012 as a Career Minister, a diplomatic rank equivalent to a three-star general. Beyrle received a B.A. with honors from Grand Valley State University (1975) and an M.S. as a Distinguished Graduate of the National War College (1996), where he later taught as a visiting professor of national security studies. He speaks Bulgarian, Czech, French, German and Russian.