Through weekly speakers to a yearly symposium, IBGC unites global business professionals and the Fletcher community to engage in conversations relating to influence policy and decision-making.
Whether it's 250+ people listening to experts debate the role of BlueTech in the future of the oceans or a group of students and practitioners live-hacking a business case for the UN's Sustainable Development Goals, these events give depth to the world of business and enable students to apply their knowledge in meaningful, real-world contexts.
---

Each academic year, a number of high profile events featuring industry leaders and entrepreneurial visionaries from diverse international fields come together to share their experiences, insights and advice with students and the community at large. These international business leaders engage in culturally stimulating and thought-provoking discussions on topics that are important to entrepreneurship, finance and business all across the globe.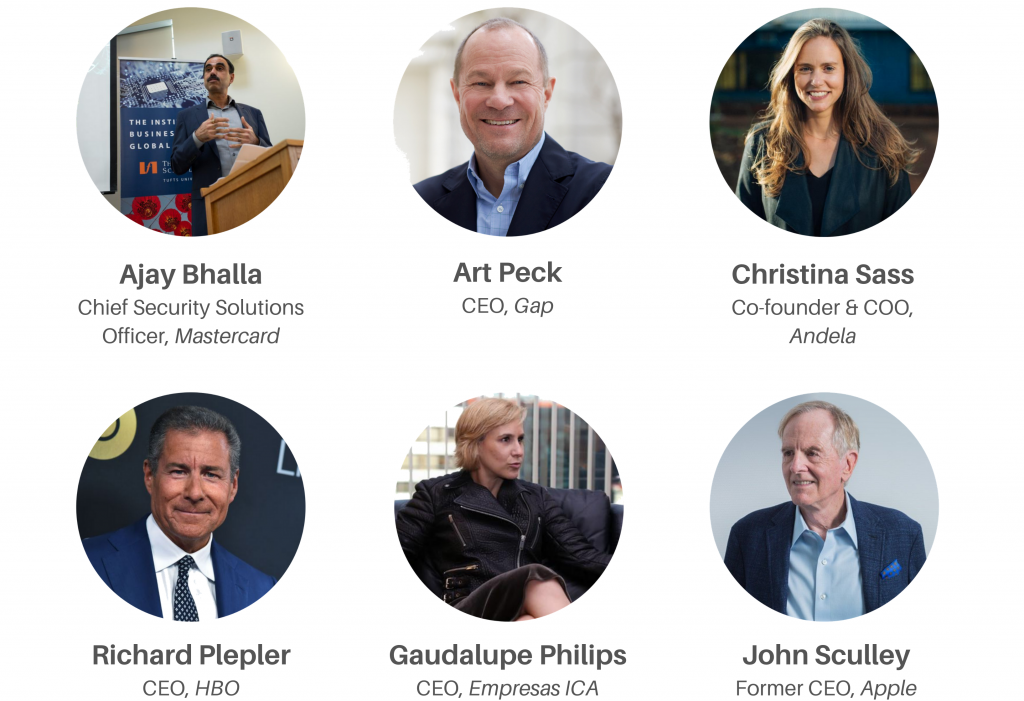 Since 2001, our Speaker Series has hosted international business leaders, entrepreneurs, and innovators to share insights and debate issues that shape global business. Our purpose is to examine inclusion, sustainability, risk, innovation and other challenges as experienced by the leaders navigating them firsthand. In doing so, we aim to inspire and offer a "breadcrumb trail" for the next generation.
---

As the first graduate school of international affairs in the United States, The Fletcher School is uniquely poised to bring a multidisciplinary perspective to the issues of business, geopolitics, society, economy, and international relations in key regions around the world. Our "Turn? Series" conferences look at countries and regions at a point of inflection, facing an uncertain future with wide-ranging impact. We ask, in which direction will Africa, Turkey, Greece, the Ocean, and beyond, turn? In short, the question mark matters!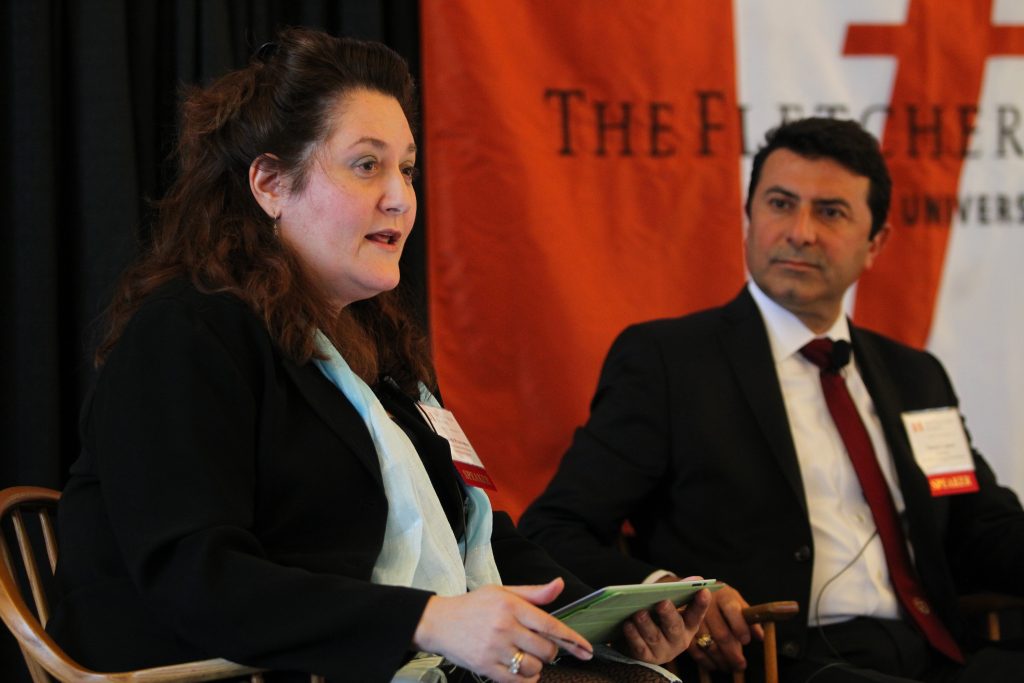 Watch a video recap of our Turn Series of conferences:
---

On the cutting edge of the institutional investment space, the annual Building Bridges conference, hosted by our SovereigNet research network (in collaboration with K&L Gates and the International Forum of Sovereign Wealth Funds), examines the state of global infrastructure. Since 2013, these events have gathered investors, policy makers and academics in Washington, D.C. for high-level conversation and ideation.
---

In our "Fletcher Reads the Newspaper" series, we pick several hot news items each semester and gather an interdisciplinary panel of Fletcher experts to examine the issues. From there, we invite students to approach the problem as they would a case study by offering solutions and strategies to solve the issues.
These joint problem-solving/consulting events approach the stories of the day with the objective of creating a set of practical recommendations for the relevant decision-makers: CEOs, political leaders, heads of multi-lateral bodies, NGOs, and entrepreneurs.
---

Our interactive Inclusion, Inc. events break the conference mold, offering a collaborative environment for experts, practitioners and students to grapple with real-world issues. Participants roll up their sleeves and develop frameworks for joining sustainable business growth with sustainable development — demonstrating that "doing good" for the bottom of the pyramid can also be good for the bottom line.
---
Student Conferences
IBGC is proud to lend its support to the several conferences organized by our students, which look at topics relevant to the business world.
Learn more about them here: