The FletcherFutures webinar series keeps you connected to the new and exciting work coming out of the Fletcher School. Each webinar explores a variety of issues as they relate to public policy, international business and emerging markets, law, and inclusive growth.
Throughout the series, members of the Fletcher community will discuss important issues affecting our world today and provide insightful predictions on what's to come in the near future.
Each segment is broadcast live on Zoom, with meeting IDs and other important information provided on the webinar's registration page. Webinars may also be accessed on mobile devices using Zoom's One Tap feature.
If you miss the live stream of a webinar, you can access recordings of previous segments on this page. An archive of all FletcherFutures webinars can be found below.
---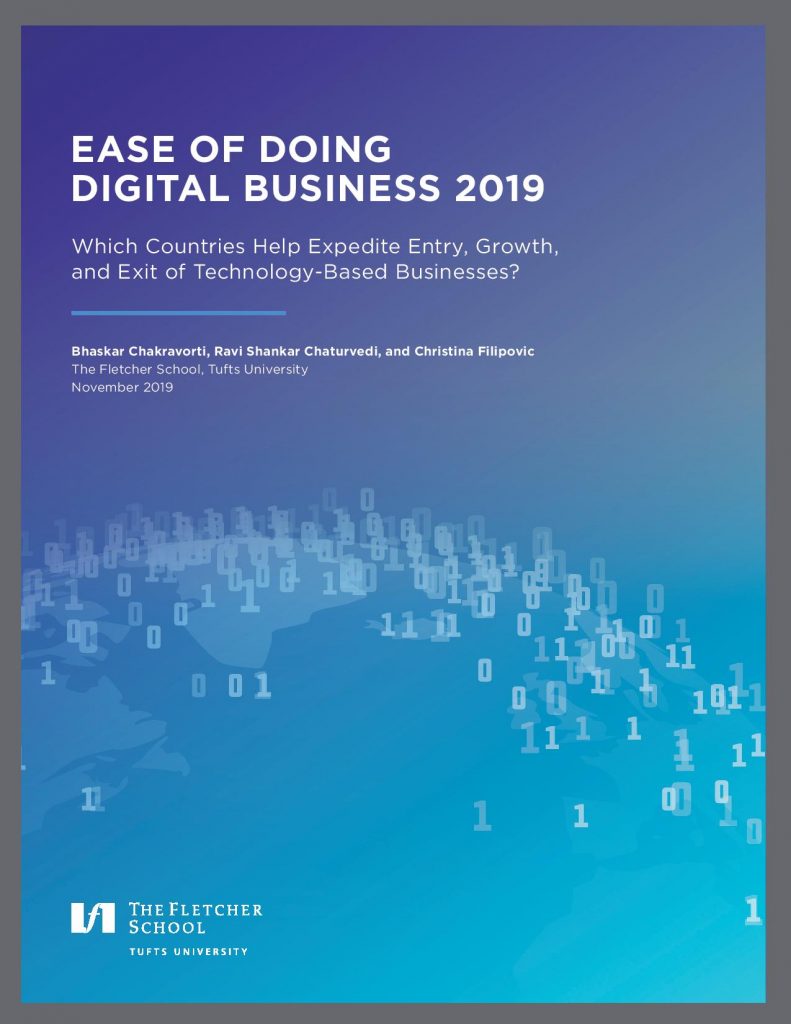 FletcherFutures: The Ease of Doing Digital Business
December 19, 2019
How can digitalization expedite economic growth around the world? Fletcher Dean Bhaskar Chakravorti and Fletcher Alumnus Arthur Sculley (F '09) explore the topic.