For the past 17 years, over 500 Fletcher consultants have developed actionable solutions for over 100 clients, spanning the corporate, NGO, and government worlds. These challenging international projects require a multidisciplinary approach, as well as cross-cultural and foreign language skills that continue to be successfully addressed by our consultants.
Contact Us to Learn More About the Program!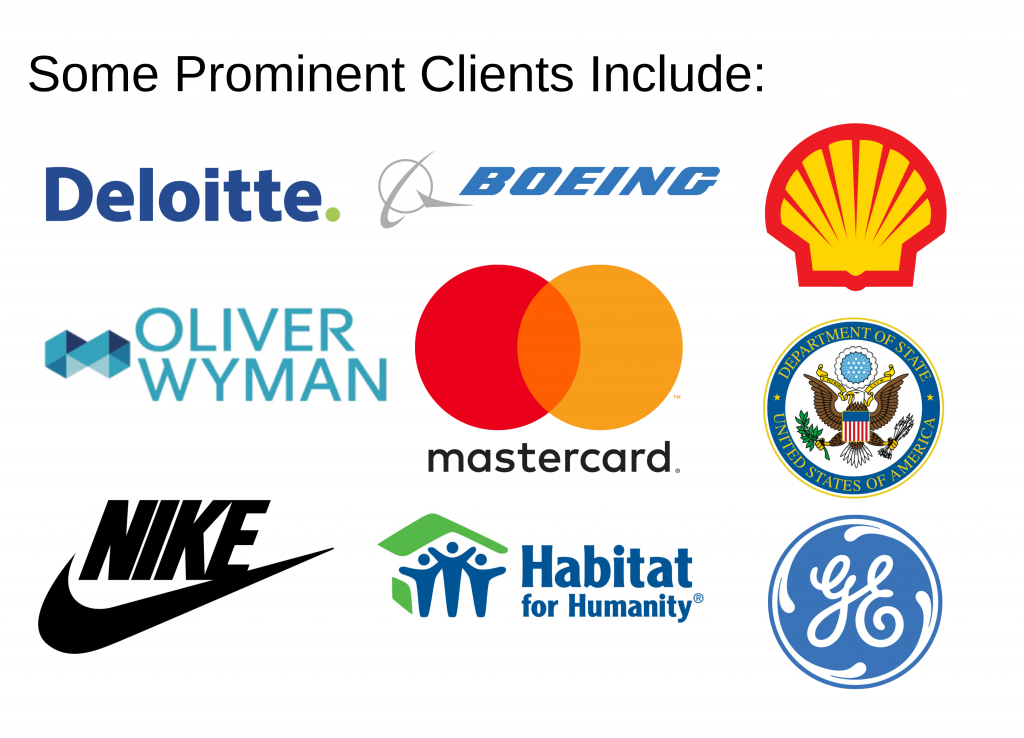 ---
"The quality of the team, and their ability to draw insights from limited knowledge of the subject matter, was highly impressive"
Patrick Mullen | EVP, CB&I
"Their research was extremely actionable."
Stuart Hogue | GM, Girl Hub, Nike Foundation
"We've benefited from the fresh, multidisciplinary perspectives Fletcher teams bring forward. They come in well prepared, ask a lot of good questions, and manage difficult scope issues. Very impressive."
Ed Brandt | EVP, MasterCard
---
Over the years, clients have come from a wide range of industries, from large brand-name multinationals to small startups, national governments to nonprofit foundations, and nearly everything in between. Clients consistently cite the diverse backgrounds of the student teams and the multi-disciplinary nature of the Fletcher curriculum as major value adds for their consulting work with the program, helping to create lasting relationships have helped some students land full time roles at their former clients and yielded repeat engagement and alumni champions.