The Urban League of St. Louis was founded in 1918, during a time of domestic and foreign conflict with the purpose of defusing racial tensions, stabilizing communities, and improving the living conditions for African Americans in St. Louis. To meet this challenge, the Urban League, under the leadership of George W. Buckner, began the serious work of providing community services and solutions to African Americans and others in need. The new strategic direction calls for the Urban League to continue to be a national model for urban revitalization and community empowerment to impact the lives of 100,000 St. Louisans with the following priorities: Economic Opportunity, Educational Excellence, Community Empowerment and Civil Rights and Advocacy. Today, the Urban League of Metropolitan St. Louis provides a Roadmap to Opportunity for African Americans and others through partnerships with corporations, community leaders, governmental and civic institutions.
---
---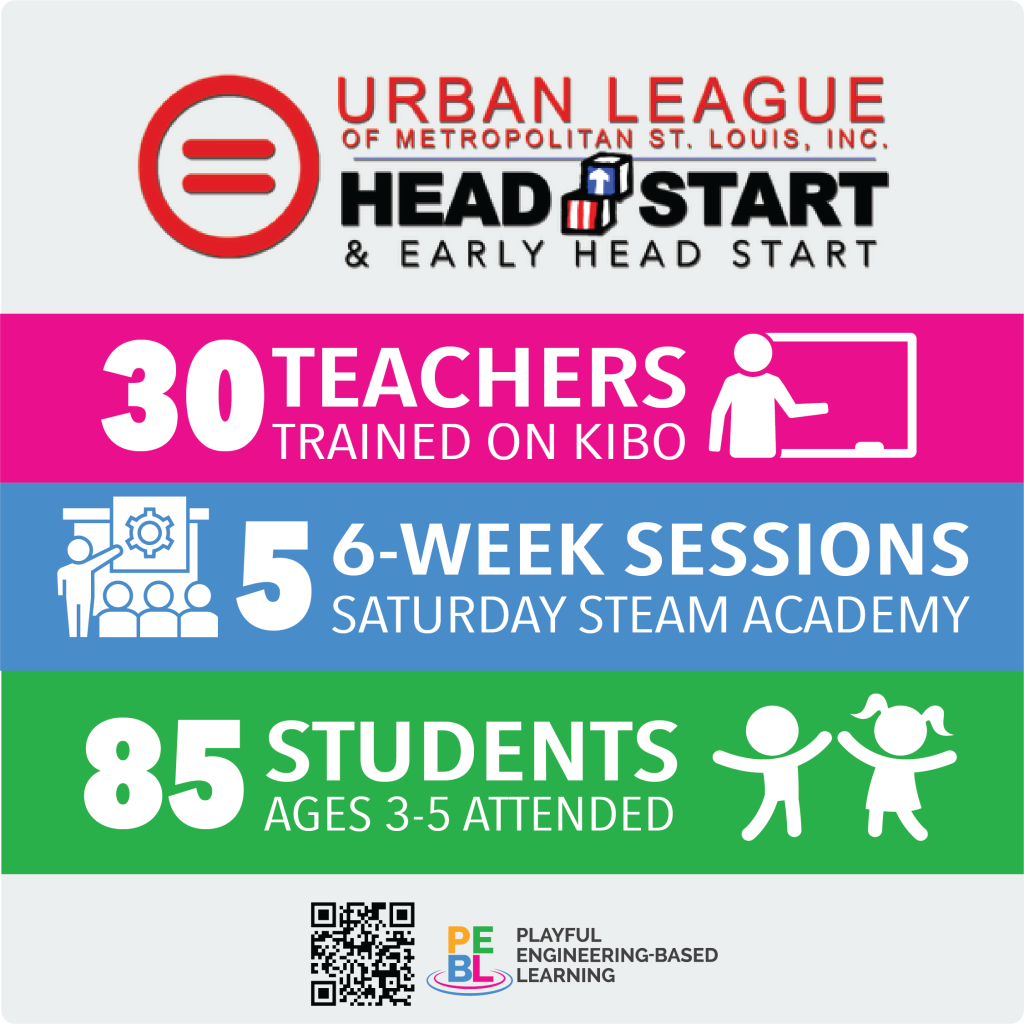 ---


30 Head Start staff participated in KIBO training.
The STEAM Saturday Academy started in January 2022.

Three six-week sessions held at the Jennings and Water Tower locations.
During the 2022 school year, sessions ran from January 8th-June 11th, from 9:00 AM to 12:30 PM, led by our Urban League Head Start/Early Head Start (UL HS/EHS) staff.
During the 2022-2023 school year, sessions started in September.
All sessions ended with a field trip to the Magic House and free memberships to staff and families.
Breakfast and lunch were provided every Saturday.

There were a total of 85 students who regularly attended the program.
Teachers observed the differences in engagement between age groups, with 3-year-olds needing more movement to remain engaged and struggled with concepts compared to the 4–5-year-olds.
Children learned coding and computational thinking skills–exemplifying the foundational STEAM skills of symbol recognition, systems thinking, and sequencing that children need to succeed in early math and literacy.
5 Staff members participated in STEAM Training focused on KIBO in April 2023 at Marina Bers DevTech Lab at Boston College.
---
---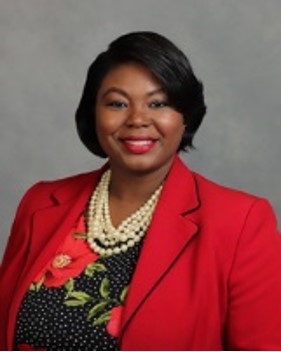 Dr. Miranda Avant-Elliott (M.A.E.)
Dr. Miranda Avant-Elliott (M.A.E.) earned a Bachelor of Arts degree in Accounting from Clark Atlanta University, a Master of Teaching degree in Special Education from Webster University, and a Master in Education degree with an emphasis in Urban Leadership from Maryville University. In 2013, Dr. M.A.E. earned her Educational Specialist and Doctorate degrees from St. Louis University in Educational Leadership. In 2018, she received a certification in Diversity and Inclusion from Cornell University. She is licensed in the state of Missouri as a special education teacher, secondary principal, superintendent, and career and technical education director.

Dr. M.A.E. has passionately served as a Missouri public school educator and leader for over 17 years and now serves as Educational Coordinator with Urban League of Metropolitan St. Louis Head Start & Early Head Start program in St. Louis, MO.

During her educational leadership career, Dr. M.A.E. has developed college and career readiness programming for high school students and is excited about the opportunity to serve as program manager for the Saturday STEAM Academy through Urban League focused on 3-5 year old children.