The Urban League of St. Louis was founded in 1918, during a time of domestic and foreign conflict with the purpose of defusing racial tensions, stabilizing communities, and improving the living conditions for African Americans in St. Louis. To meet this challenge, the Urban League, under the leadership of George W. Buckner, began the serious work of providing community services and solutions to African Americans and others in need. The new strategic direction calls for the Urban League to continue to be a national model for urban revitalization and community empowerment to impact the lives of 100,000 St. Louisans with the following priorities: Economic Opportunity, Educational Excellence, Community Empowerment and Civil Rights and Advocacy. Today, the Urban League of Metropolitan St. Louis provides a Roadmap to Opportunity for African Americans and others through partnerships with corporations, community leaders, governmental and civic institutions.
---

Goal 1: Students will develop critical thinking and reasoning skills to increase their knowledge of the world around them by engaging in STEAM activities.
Area of Focus: Science, Technology, Engineering, Arts, and Math
Head Start children, age 3-5 years old, of all ability levels will explore, investigate, predict and solve problems related to objects, materials and the natural/physical world around them. Students will display an active eagerness to learn by participating in a range of STEAM related activities that allow creative and imaginative play and expression. In addition to enriching the lives of our students and parents in the areas of science, technology, engineering and math, students will gain knowledge and experience through integrating the arts into the STEAM experience to experiment with musical instruments, dance, and various mediums of artistic creations. Through this approach students will be able to show interest in learning new things, try new experiences and pursue challenges to develop their critical thinking and reasoning skills. Students will ask questions and develop independence during activities

Goal 2: Teachers, Parents and families will teach, observe, guide, promote and participate in everyday STEAM learning to enhance the academic skills of our children at home, school and in the community.
Area of Focus: Teachers, Families, and Community
The Full STEAM Ahead, teaching and learning program will be shared with parents/families, community, and the LEGO partnership members. Teachers will plan robust lessons for students and receive on-going assistance to assist with implementing Novel Engineering, Coding, Architecture and other STEAM related activities. Professional development opportunities will be utilized to guide and coach teachers on best practices for implementing STEAM in the early childhood classrooms. Parent Engagement sessions will be used to model the learning for parents to enhance the home/school connection in this area.

Goal 3: Students will be immersed in collaborative partnerships with professionals working in STEAM careers on Career Day and participate in the Grow Up Great Mobile Van experience.
Area of Focus: Partnership and Careers
STEAM learning experiences with community partnerships will be incorporated into the Full Steam Ahead experience to provide a deeper dive into possible career choices at an early age. This will help solidify the learning and depth of learning acquisition using real world hands on experiences.
---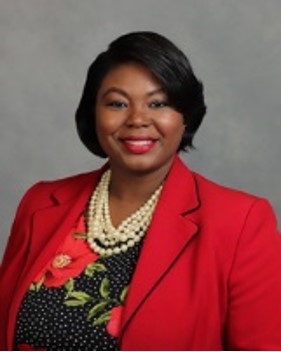 Dr. Miranda Avant-Elliott (M.A.E.)
Dr. Miranda Avant-Elliott (M.A.E.) earned a Bachelor of Arts degree in Accounting from Clark Atlanta University, a Master of Teaching degree in Special Education from Webster University, and a Master in Education degree with an emphasis in Urban Leadership from Maryville University. In 2013, Dr. M.A.E. earned her Educational Specialist and Doctorate degrees from St. Louis University in Educational Leadership. In 2018, she received a certification in Diversity and Inclusion from Cornell University. She is licensed in the state of Missouri as a special education teacher, secondary principal, superintendent, and career and technical education director.

Dr. M.A.E. has passionately served as a Missouri public school educator and leader for over 17 years and now serves as Educational Coordinator with Urban League of Metropolitan St. Louis Head Start & Early Head Start program in St. Louis, MO.

During her educational leadership career, Dr. M.A.E. has developed college and career readiness programming for high school students and is excited about the opportunity to serve as program manager for the Saturday STEAM Academy through Urban League focused on 3-5 year old children.