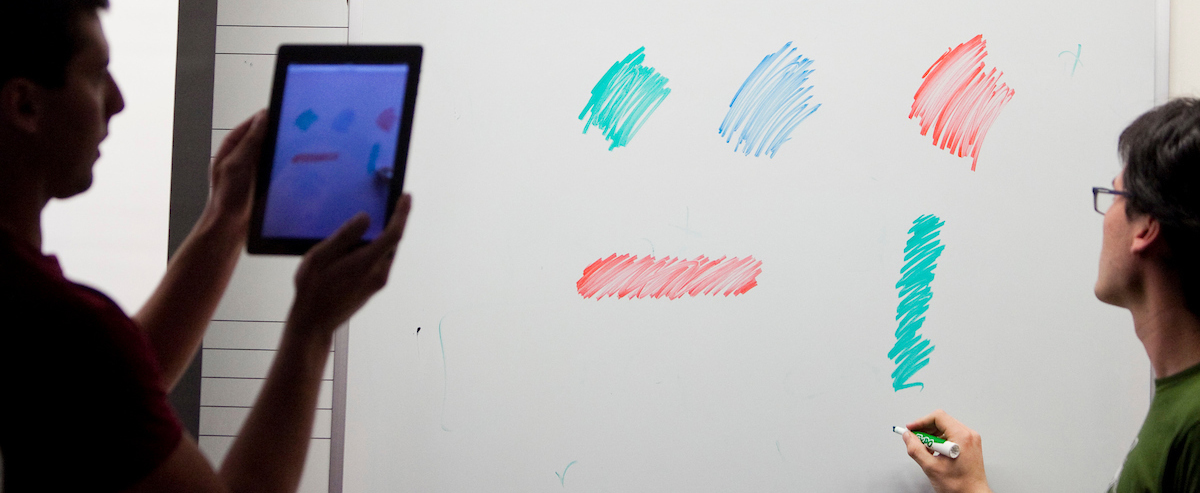 Over the last three decades, computer-based technologies for teaching have become ubiquitous, and are now woven into every facet of course design, teaching, assessment, and evaluation. Tufts supports the meaningful integration of these technologies into academic programs and courses.
Throughout the pages here on the Teaching@Tufts website you'll find recommendations for various teaching technologies. You can also browse this A-to-Z index, and you are welcome to get additional information and support about teaching with technology from Tufts Educational Technology Services (ETS).
Active Learning Technologies
Active learning comes from students' active participation in classroom activities, both mentally and physically, which enables them to construct their own learning —
Assessment Technologies
Tufts provisions a range of assessment technologies for use in the classroom —
Course Administration and Management
Discussion Technologies
Discussion technologies can be used to encourage student interaction both in-class and online. Discussion assignments can be a simple check-in with students, or can be more structured, requiring reflective writing or peer-to-peer feedback. In online courses, discussion serves a major conduit for student interactions with instructors and peers.
Experiential/Service Learning/Fieldwork Technologies
Experiential learning, service learning, and field work all engage students in the world outside the classroom, to expand their experience and enrich their learning
Experiential learning defined (UT Austin)
Online portfolios or e-portfolis are "a purposeful collection of sample student work, demonstrations, and artifacts that showcase student's learning progression, achievement, and evidence of what students can do" (UC Berkeley)
Technology-driven Service Learning: The Instructor's Role and the Student's Experience (EDUCAUSE)
Digital ethnography, a social science research "method for representing real-life cultures through storytelling in digital media" Michael Wesch, a leading expert (Kansas State) (UTexas Press)
Technology outside the classroom (Vanderbilt)
For help with technologies which support experiential and service learning contact Tufts' Educational Technology Services (ETS)
Group/Team Technologies
Instructors can organize and conduct group work to enhance student interaction using tools specifically designed with group features. Most of these tools offer multiple ways to form groups —
Inclusive Technologies
Educational technologies can support inclusive teaching. With these technologies and a range of media types you can create more flexible and alternative learning environments for learners —
Lecture Capture Technologies
Lecture capture tools allow you to create recordings of your lecture, including audio, video, and presentation materials on the screen, and share them later with your students —
Educational Technology Services faculty guide, Video Tools for Teaching, can help you decide which lecture capture tool is right for you