Audra Plepytė: Lithuania's Foreign Policy and Transatlantic Relations
October 13 @ 12:00 pm

-

1:20 pm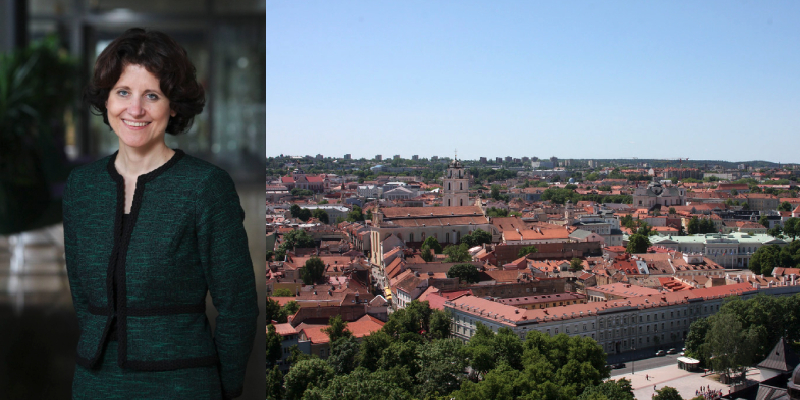 Please join the Russia and Eurasia Program at The Fletcher School for a virtual talk with Audra Plepytė, Lithuania's Ambassador to the United States. The event will be chaired by Professors Chris Miller and Constantine Arvanitopoulos. Ambassador Plepytė will discuss the foreign policy of Lithuania and its relations with the United States and its neighboring countries, particularly Russia and Belarus.
The event is reserved for members of the Fletcher community, and students taking the Russian Foreign Policy and Europe in the Changing World Order courses will participate in person. Please make sure to register via myFletcher to participate in the event on Zoom.
Audra Plepytė assumed the duties of Ambassador of Lithuania to the United States in 2021. Prior to her appointment, she was Permanent Representative of Lithuania to the United Nations (2017-2021). Ambassador Plepytė served as Director of the European Union Department at the Ministry for Foreign Affairs (2014-2017). She was Lithuania's Ambassador to Spain and the World Tourism Organization (2010-2014), and the Director of the Ministry's Personnel Department (2009-2010). Her other assignments within the Ministry of Foreign Affairs included leading the International Missions and Conflict Prevention Division (2008-2009), serving as Deputy Representative to the Political and Security Committee within Lithuania's Permanent Representation to the European Union in Brussels (2004-2008), and heading the Human Rights and Non-Governmental Organizations Division (2003-2004).
Her service also included postings as Deputy Permanent Representative and Counsellor at the Permanent Mission of Lithuania to the United Nations (1999-2002), Counsellor at Lithuania's Embassy to the United States (1999), Head of the Foreign Ministry's Northern European Division (1998-1999) and Advisor to the CBSS Commissioner for Democratic Institutions and Human Rights (1997-1998). Ambassador Plepytė has a B.A. and an M.A. in Philosophy from Vilnius University. She also has a diploma from the Institute of International Relations at Vilnius University, as well as a certificate of Diplomatic studies from Oxford University in the UK.