Understanding Russia's Cyber Policy
October 14, 2021 @ 12:00 pm

-

1:30 pm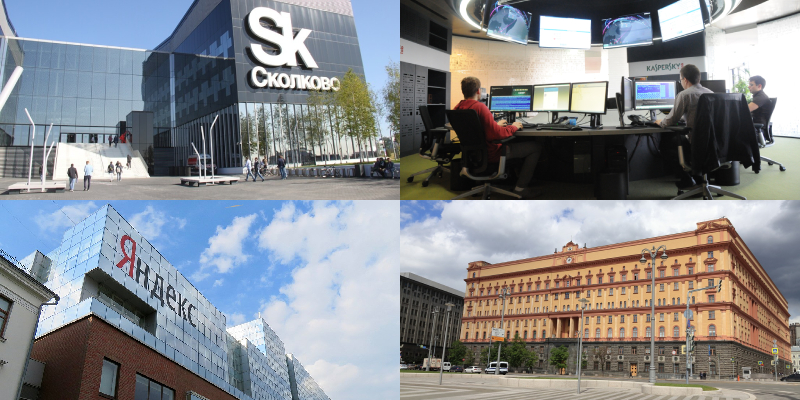 Please join the Russia and Eurasia Program at The Fletcher School for a virtual panel discussion about Russia's current approach to cyber and information security. The event will be chaired by Professor Chris Miller. Please make sure to register via myFletcher to participate in the event on Zoom.
Questions:
What are the most significant aspects of Russia's approach to cyber and information security today? Are Russia's domestic and international priorities for cyberspace interconnected?
What cyber threats is Russia mainly concerned about? How is Russia working to increase government control over information and implement its "sovereign internet" law?
What roles do law enforcement agencies, telecommunications regulators, intelligence agencies, the military, and other Russian government entities play in cyber security and warfare? What roles do nongovernmental actors play in Russia's cyber strategy?
What cyber capabilities and tactics has Russia exhibited in recent offensive and defensive operations? How has Russia's use of cyber espionage and subversion evolved over the past decade?
How does Russia's current approach to cyberspace compare to those of the United States, the European Union, and China? How has the emergence of cyber weapons affected strategic stability? What areas of potential cooperation exist between Russia and the West concerning international Internet governance?
Speakers:
| | |
| --- | --- |
| | Elena Chernenko is a special correspondent at the Kommersant daily newspaper in Moscow, Russia, where she focuses on issues of cyber diplomacy, nuclear nonproliferation, and arms control. She has previously worked for Russian Newsweek, the Voice of Russia, the Moskauer Deutsche Zeitung newspaper. She holds a Ph.D. in history from Moscow State University. She is also a Member of the Board of the Council on Foreign and Defense Relations and the Council of the PIR Center. |
| | Oleg Shakirov is Consultant at PIR Center in Moscow, Russia, where he focuses on international security issues including arms control, cybersecurity, and Russia-U.S. relations. He is also Senior Expert at the Center for Advanced Governance and member of the Younger Generation Leaders Network on Euro-Atlantic Security. He holds a master's degree from the Johns Hopkins University School of Advanced International Studies (2015) and a specialist degree from the South Ural State University (2010). |
| | Josephine Wolff is Associate Professor of Cybersecurity Policy at The Fletcher School. Her research interests include international Internet governance, cyber-insurance, security responsibilities and liability of online intermediaries, government-funded programs for cybersecurity education and workforce development, and the legal, political, and economic consequences of cybersecurity incidents. Her book is You'll See This Message When It Is Too Late: The Legal and Economic Aftermath of Cybersecurity Breaches (2018). She received a Ph.D. in Engineering Systems and an M.S. in Technology and Policy from the Massachusetts Institute of Technology, and an A.B. in mathematics from Princeton University. |