Joshua Keating: Invisible Countries: Journeys to the Edge of Nationhood
November 1, 2018 @ 4:30 pm

-

6:00 pm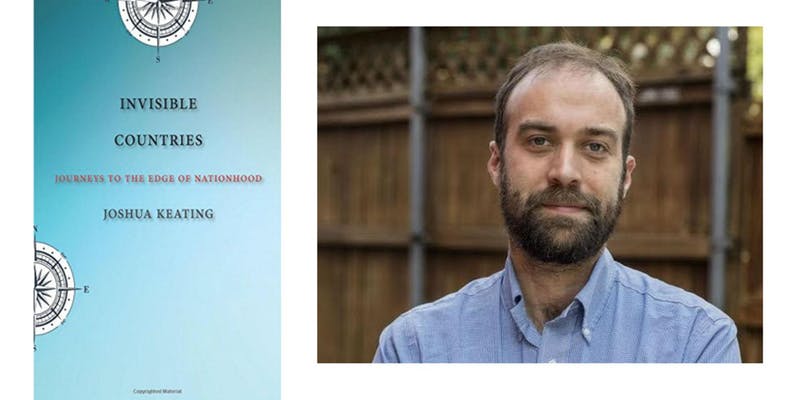 Please join the Russia and Eurasia Program at The Fletcher School for a talk by journalist Joshua Keating on his new book Invisible Countries: Journeys to the Edge of Nationhood (2018), an exploration of border changes, the creation of new countries, and the future of the world map. Refreshments will be provided. Attendance is by registration only on Eventbrite.
What is a country? While certain basic criteria such as borders, a government, and recognition from other countries seem obvious, Keating's book explores exceptions to these rules, including self-proclaimed countries such as Abkhazia, Kurdistan, and Somaliland, a Mohawk reservation straddling the U.S.-Canada border, and an island nation whose very existence is threatened by climate change. Through stories about these would-be countries' efforts at self-determination, as well as their respective challenges, Keating shows that there is no universal legal authority determining what a country is. He argues that although our current world map appears fairly static, economic, cultural, and environmental forces in the places he describes may spark change. Keating ably ties history to incisive and sympathetic observations drawn from his travels and personal interviews with residents, political leaders, and scholars in each of these "invisible countries."
Joshua Keating is a staff writer and senior editor at Slate focusing on international news, U.S. foreign policy, and the intersection of politics and social science. Previously he was an editor and writer for six years at Foreign Policy. He has reported from countries including Iraq, Somalia, Russia, China, and Haiti. His work has also been published by the New York Times, Washington Post, Politico, Smithsonian Magazine, and Roads and Kingdoms, and he has been featured as a commentator on international affairs on CNN, MSNBC, NPR, the BBC, and Al-Jazeera. A native of New York City and a graduate of Oberlin College, he now lives in Washington, D.C.