by Justin Erickson (MALD 2017)
My research is based on identifying economic development policy priorities for Honduras at the country level. Low income countries like Honduras might benefit by strengthening the rule of law, improving infrastructure, or maintaining macroeconomic stability. However, I am interested in what Honduras should do first. What should be the economic development priority of the country right now? E.g. What is currently constraining higher levels of income growth? This is particularly important for Honduras because it is facing a demographic "window of opportunity" in the upcoming years. This will be a period when the ratio of the working age population to total population is projected to reach its peak.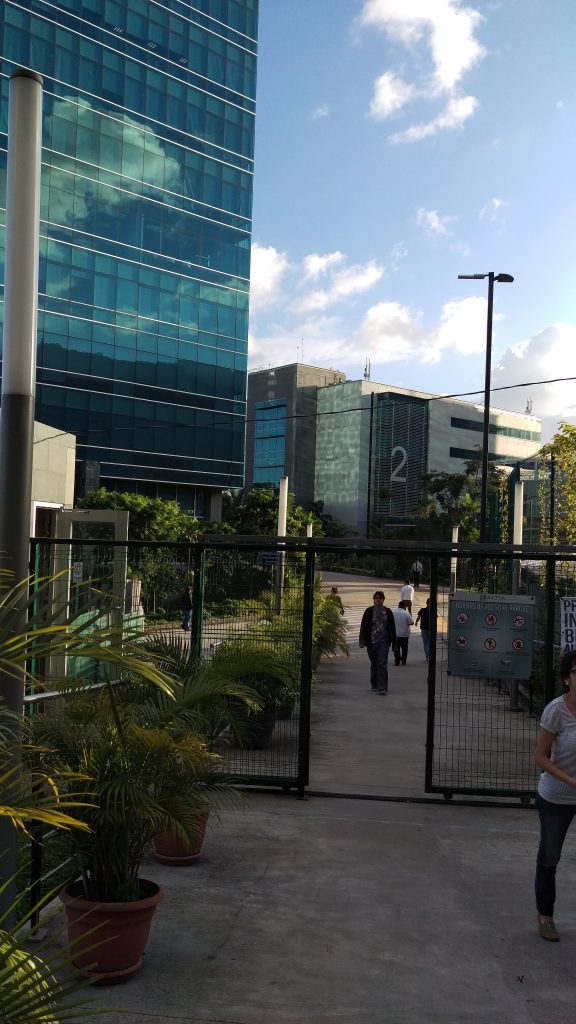 As part of answering my research question I went to Honduras to interview business owners and investors. I focused on businesses in industrial parks that operate in free zones. Free zones provide exporting companies certain tax benefits. I was curious to find out what other benefits industrial parks provide, and what businesses are doing to overcome barriers to development.
I met with businesses in Choloma, San Pedro Sula, and Tamara. I met with a very large clothing manufacturer, a large services-export business park, and a medium size manufacturer, respectively. I also met with the Honduran National Port Authority from Puerto Cortes, the largest port in the region, as well as professors at the Technical University of Honduras (UTH).