COVID-19 Vaccines Could Arrive as Soon as Next Week, But Issues Regarding Digital Accessibility Could Pose a Significant Hurdle
COVID-19 vaccinations could arrive in the United States, specifically in Massachusetts, by late December, pending FDA authorization. On December 10, Governor Baker declared a three-phase rollout plan that is planned to begin this month, and the third starting in April 2021.
Following an announcement from Governor Baker on December 9, Phase one of the rollout plan, which is set to run from December to February 2021, will provide vaccinations to the following demographics in Massachusetts:
Clinical healthcare workers (both COVID and non-COVID facing roles)
Those living or working in long term care and assisted living facilities
Police, fire, and emergency medical services
Congregate care settings– including shelters and correctional facilities
Home-based healthcare workers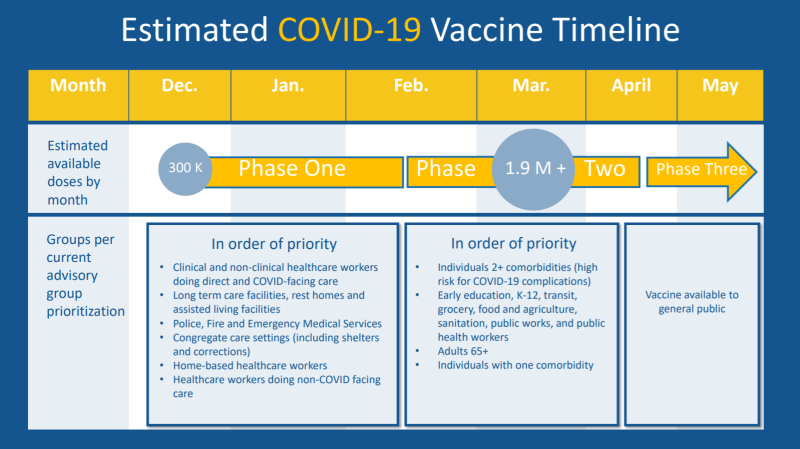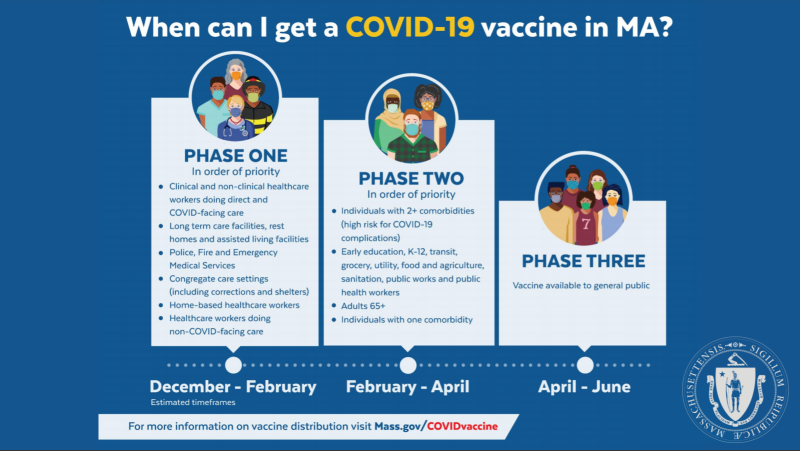 Phase two, set to begin in February and end in April 2021, will provide COVID-19 vaccines to those at higher risk for contracting the virus in the state. This includes:
People with preexisting medical diseases/conditions
Adults aged 65+
School teachers
Transit workers
Grocery store workers
Food and agriculture employees
Sanitation workers
Public works and public health workers
The vaccine will not be accessible to the general public in Massachusetts until April 2021, when the third and final phase of the rollout plan is scheduled to begin.
Despite the rollout plan of the vaccine, protocols regarding masks and social distancing are still in effect. This goes for even those who've received a vaccination. Dr. Katrina Armstrong, Physician in Chief at Mass General Hospital, recommends that these protocols continue to be followed because health officials are not sure whether someone who has received the vaccine could still spread the virus. However, Dr. Armstrong remains confident in the state's rollout plan, claiming those in Massachusetts will be able to "hang up their masks" by June 1, 2021.
Despite the promise of the state's rollout plan, there are a number of concerns regarding COVID-19 vaccinations. Governor Baker has stated that he is committed to developing an equitable distribution plan and recognizes that the pandemic has disproportionately affected people of color and low-income households across the country. Baker advises individuals to seek out more information online at mass.gov.covidvaccine, but this assumes everyone in the state has equal access to reliable internet and technology. The reality is that not everyone has the option of accessing important information regarding the vaccine online.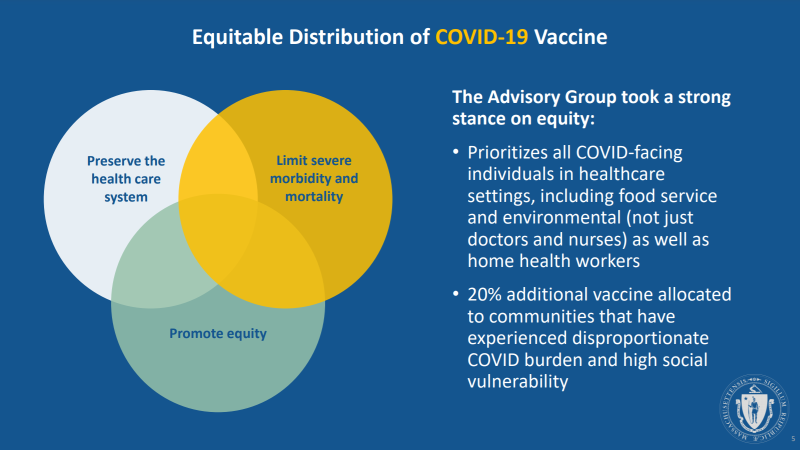 Bhaskar Chakravorti, Dean of Global Business at The Fletcher School, states that there is a 14% gap in terms of broadband access between white and black households in the United States. This gap is a part of what he refers to as the "Digital Divide", a concept introduced in a research report conducted by Digital Planet. The study finds that black households in America generally have lower access to computers and the internet, which in turn could impact the accessibility of important COVID-related information.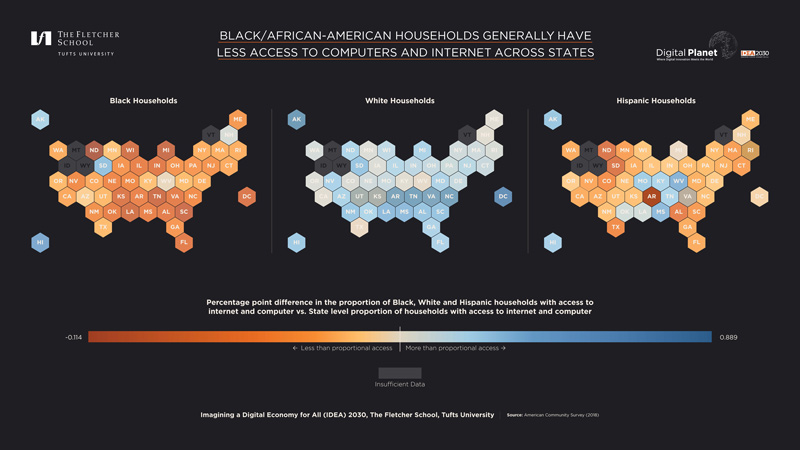 According to Chakravorti, communities of color are at a disadvantage when it comes to Massachusetts' vaccine rollout plan. He claims the Digital Divide can be temporarily bridged at a local level, with leaders and activists reaching out directly to state and government officials.
Andrea Campbell, a City Councilor in Boston, claims there are coalitions and groups that have formed within the city that are focused on addressing existing disparities in digital accessibility long before the COVID-19 pandemic began. Campbell advises that the city use the same level of organization as these groups when it comes to developing an inclusive and effective vaccination rollout plan.