Micro-Meltdown: CEME Senior Fellow Vikram Akula Discusses Indian Microfinance Industry
by Robert Kaplan, Tufts Daily
This article was originally published in the Nov. 28, 2018 edition of the Tufts Daily. Visit the Daily's website to read the article in its entirety.
Tufts alumnus and Bharat Financial Inclusion Ltd. founder Vikram Akula (LA '90)discussed the history and legacy of his company, formerly known as SKS Microfinance, an Indian microfinancial firm founded in 1998, on Tuesday night in the Cabot Intercultural Center.
Hosted by the Jonathan M. Tisch College of Civic Life, the Tufts Entrepreneurship Society and The Fletcher School of Law and Diplomacy's Institute for Business in the Global Context, Akula was introduced by Alan Solomont, dean of Tisch College. Solomont explained the continuing connection Akula, a member of Tisch College's board of advisors, shares with the university.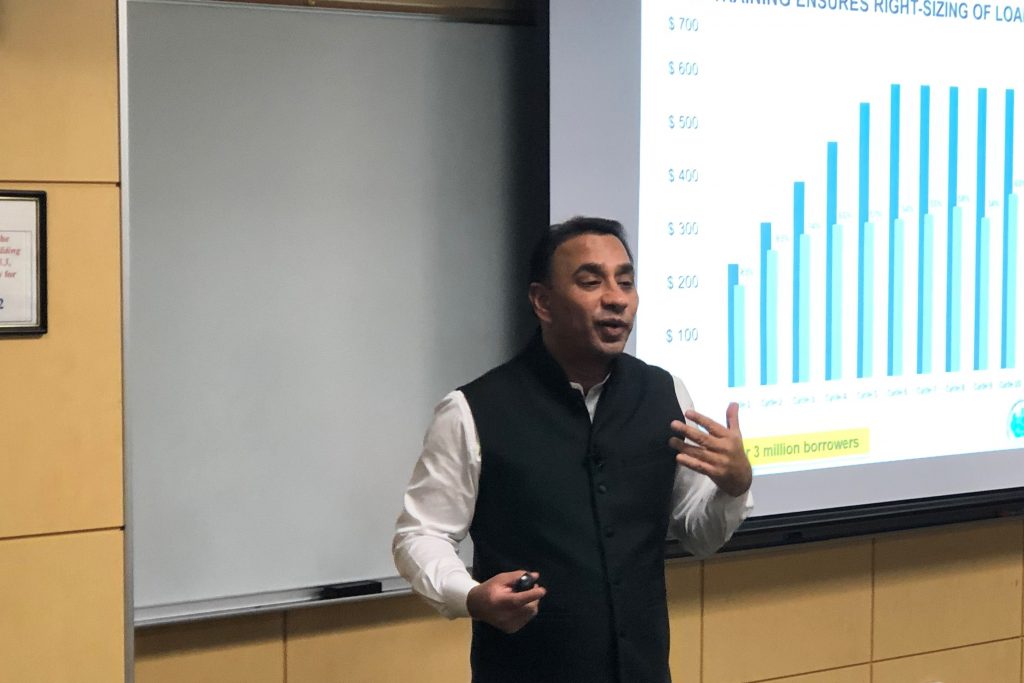 Akula began the talk by tracing the story of Bharat Financial Inclusion Ltd. and his own.
"I was born in India and grew up in upstate New York," Akula said. "I used to go back to India and witness this tremendous poverty and come back to the wealth of the American suburb. It was a jarring experience."
Akula said that he saw the need for micofinancing in India while working as a community organizer following his graduation from Tufts.
"I had a chance to work with a number of different programs," Akula said. "But when I did, all the women we were working with said, 'This is great, but if you can give us money, we can start small businesses.'"