Student Research: Boosting Intra-Africa Trade in East Africa
by Utsav Mulay (MIB 2018)
Prior to travel and while in Rwanda, I identified access to energy, or lack thereof, as a major driver for growth in trade in East Africa. Energy is crucial for building capital-intensive infrastructure, such as roads, railways, bridges, and power plants, and I was curious about the status of this in Rwanda, the most stable and fast-growing country in East Africa. I made a list of important stakeholders in energy in the Rwandan government as well as the private sector, to be contacted and possibly interviewed for their views on energy status in Rwanda and its greater implications across East Africa.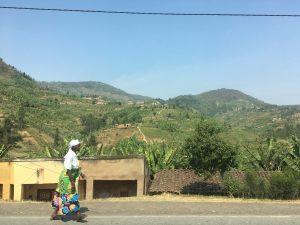 Once in Rwanda, I contacted the Rwanda Development Board to meet their CEO, Clare Akamanzi, as well as their Energy Specialists. Clare was busy due to the elections in Rwanda, but I was able to meet Olivier Ngororabanga, an Industrial Development Analyst in the Investment Promotion Department of the Rwanda Development Board. He was helpful in briefing me about interesting developments surrounding energy in Rwanda.
By 2017/18, the Rwandan government planned to give access to 70% of the population from an earlier 34.5%. This would be achieved by 48% on-grid and 22% off-grid. As a large proportion of Rwanda's population, almost 10 million people, live in villages, I was interested in what kind of off-grid solutions were being provided – this would be critical to understanding the kind of light industries that could be supported in rural Rwanda and give an understanding of potential income increase for many people. The Rwandan government had set a goal of increasing the per capita income to $900 by 2020 and this would not be possible without providing energy access to the population residing in villages. I observed that the Rwandan government had a tiered system of classification for implementing rural electrification; Tier 4 and Tier 5 would be critical installations needed to support businesses.
In Kigali, I visited markets to check the kind to electric lights and other energy solutions available to the people and businesses. I found a lot of companies like Mobisol, Ignite, and Solar Kiosk selling solar powered lights, TVs, and batteries. The enduring model was pay as you use, which worked for a low-income population.
I was also fortunate to attend the YouthConnektAfrica summit, where there were a lot of solar companies with their stalls. I noted their range of products and prices and spoke to the representatives about the current market size as well as their expansion plans.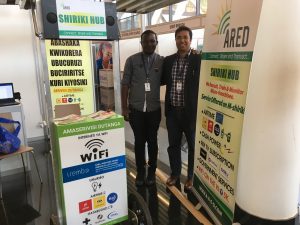 One of the most interesting products I saw was the Shiriki Hub Hardware, a solar powered kiosk which combined a mobile charging unit, speakers and Wi-Fi router to provide a range of private and government services. This small cart could be pushed through narrow lanes, charge 20 mobile devices simultaneously, advertise news or play music on the speakers, and also allow users to pay for recharging their mobile balance, electricity/water bills, or apply for their driver's license, passport, and other government services. The Shiriki Hub was made by a company called African Renewable Energy Distributor (ARED). Their representative told me that all the transactions of the solar kiosk could be monitored by the agent on an online platform as well as mobile. They were rapidly expanding through Rwanda and had plans for Tanzania and Kenya.
I became curious to explore how such distributed business solutions could be potential job creators for rural populations, providing solar powered energy and services to those who the grid was not accessible.
I aim to pursue this further as a part of my capstone project to identify sustainable energy business models at intersection of solar, mobile and IoT, which can be implemented to create new kinds of jobs in East Africa, and potentially other parts of the world.
Ustav Mulay is a 2018 Master of International Business Candidate at The Fletcher School