Student Research: Madagascar: The Last Frontier for IT/BPO in the Francophone World?
by Domoina Rambeloarison (MIB 2017)
By 2020, the business process outsourcing (BPO) industry is expected to reach $220 billion. Broadly speaking, the term refers to contracting business functions and processes, typically related to information technology (IT), to a third-party service provider. It encompasses a range of activities that include customer service work, data entry, digitization, financial accounting, and other higher value-knowledge processing such as content development, legal services, engineering design, and data analytics.[1] I developed an interest in the sector in the Francophone world after noticing a wave of IT/BPO firms establish offices in my home country, Madagascar.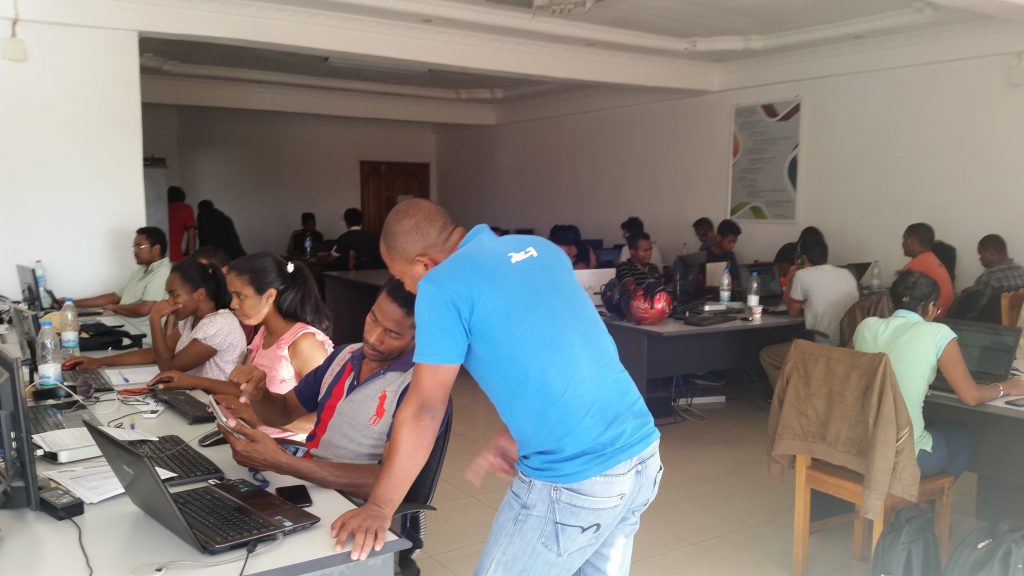 Curious to know more about the sector's potential impact on the country's economic base, I traveled to Antananarivo with support from IBGC. I interviewed the managers of four BPO firms, ranging from a large French subsidiary to a Malagasy start-up. I also met with the national information, communication, and technology (ICT) regulatory body, the ICT industry association, the tech hub, and one of the main four telecommunication companies. I learned what attracted these firms to invest and how they overcame the challenges of operating in a low-income country. More importantly, the interviews helped shape my views on how an IT/BPO sector could contribute to economic growth through investment and job creation.
Many of my interviewees described Madagascar as the last frontier in the Francophone world. Countries like Morocco and Tunisia have typically held a large portion of the European market for IT/BPO. However, French firms started considering other destinations as markets in the Maghreb became increasingly saturated. In Madagascar, they found an ideal opportunity with a dynamic young workforce that speaks French with a less pronounced accent; relatively lower labor costs in comparison to those in the Maghreb; and a close time zone.
While a few firms have been present on the island for more than 10 years, the sector only recently took off. With the arrival of international fiber optic cables, Madagascar started seeing positive developments in the Internet and broadband sectors in 2012. Today, the sector is highly fragmented and not yet regulated by the government. Firms range from subsidiaries of large French and international BPO groups to small and medium enterprises. The bulk of activities center around customer relationship management. Call centers currently employ under 10,000 people, however, this number is expected to grow to 100,000 by 2020 per the Economic Development Board of Madagascar.
Other BPO activities are still embryonic, although a few firms are specializing in more complex activities such as data analytics, web content development, and graphic design. While the work is primarily geared towards French clients, the interviews suggest that English-speaking countries are being considered for expansion in the medium to long-term.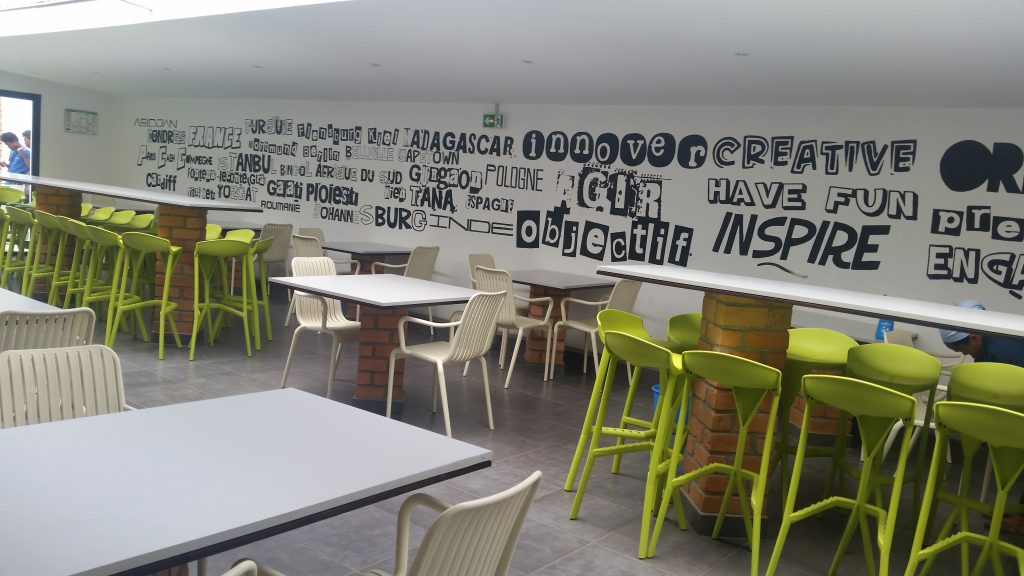 In urban centers, young Malagasy have been attracted to work in the sector by its promise of more competitive compensation packages and professional growth opportunities. IT/BPO firms offer comprehensive training programs and internal, performance-based promotions. They often provide working conditions that are uncommon in the local labor market. For example, I visited a company whose facilities include a game room and a nursing room, the latter in the hope of incentivize more women to join the sector. Another company had established a special recruitment system to attract high school dropouts and stay-at-home mothers.
Going forward I will use these insights to explore whether this sector can be breed success on all sides at the country's current stage of development. On one hand, I need to delve into the conditions needed for the labor supply to remain adequate for companies' needs. On the other, given that the sector is not regulated, one must ask whether the country is losing on potential gains. Would an IT/BPO sector provide an opportunity to slowly rebuild a middle class, and if so, what conditions need to be in place to incentivize these firms to create more value?
Domoina Rambeloarison is a 2017 Master of International Business Candidate at The Fletcher School
---
[1] Laura Mann & Mark Graham (2016) The Domestic Turn: Business Process Outsourcing and the Growing Automation of Kenyan Organisations, The Journal of Development Studies, 52:4, 530-548