Student Research: Project Rashmi – Launch of a local media venture in a tribal area in India
by Alisha Guffey (MIB 2016), Nemmani Sreedhar (MALD 2016), and Rajiv Nair (MALD 2016)

In the summer of 2015, we conducted research to understand media consumption patterns in economically poor areas across India. We found that there was an acute shortage of local content with respect to current affairs across India. This was true even in areas where television and internet penetration was high. We realized that it was business economics that did not allow media companies to spend resources to collect local information, as the costs to do so was more than the revenue that could be generated through advertisements broadcast to a local, generally poor, audience.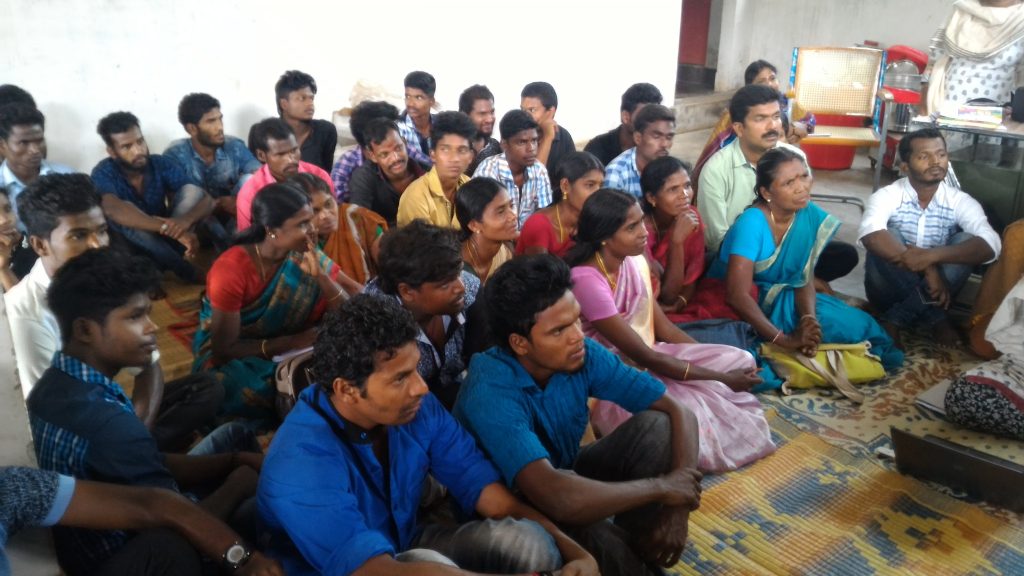 With support from the Harvard Innovation Lab and MIT Media Lab, we designed a concept that could reduce the costs of local content generation drastically while providing a platform to unheard voices. The concept involves crowd-sourcing content through commonly used mobile phones and curating this content based on relevance to a particular location. The Institute for Business in the Global Context at the Fletcher School supported us with funding and guidance for launching a pilot of our concept in the tribal area of Attappady in South India during summer 2016.
After reaching India, we scheduled meetings with all major stakeholders to get buy-in for our project. We met the Chief Secretary of Kerala (top bureaucrat in the state), Tribal Minister of Kerala, elected leaders of both National Parliament and regional legislative assembly, local government offices, and the District official handling Attappady region. Additionally, we also met community leaders from the hamlets that constitute Attappady. To tackle the issue of communicating in local languages, we recruited two students (Prasad and Bharathan) from the tribal community to assist us.
We stayed in a camp center in the major town of Agali inside Attappady region through the seven-week duration of the project. To get local voices, we visited five hamlets across three villages in Attappady and spoke to villagers in these areas about the issues they faced on a daily basis. We recorded videos of their views using mobile phones. Prasad and Bharathan led the way in asking questions to their community under the guidance of Nemmani Sreedhar, who did not know the language. Alisha Guffey took separate snaps and videos that could help in creating visuals while narrating the story. After coming back, Rajiv Nair, Prasad and Bharathan translated the videos from the local languages of Irula and Malayalam into English. All the content was then classified and grouped according to subject areas by Rajiv.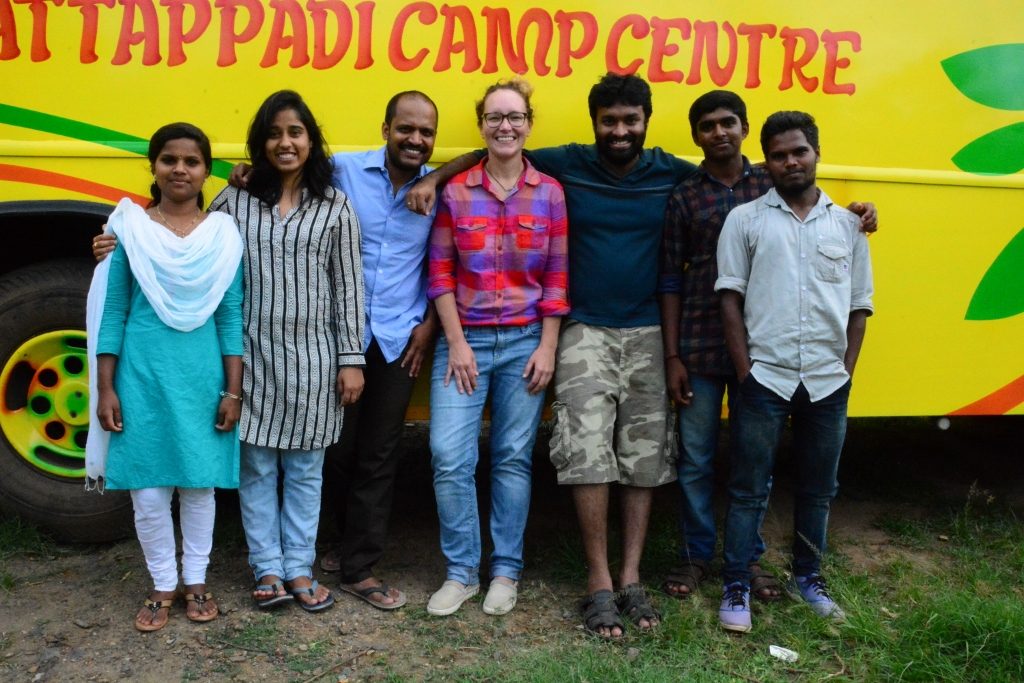 People spoke on a variety of issues like poor road conditions, lack of drinking water, lack of healthcare facilities, employment issues, alienation of land, etc. However, the topics that were most spoken about were wild animal menace to their farming and vanishing interest in the tribal community about their cultural activities from generation to generation. Interestingly, these issues were not spoken at all by either the politicians or the social activists. Sreedhar and Alisha worked together to create a storyline based on the 50+ videos we had received. Alisha, Sreedhar and Prasad then curated the videos to make a 23 min program (average content needed for a 30 min time slot).
Rajiv negotiated with the local cable operator to air the program for free in their local cable network, which reached more than 5,000 households. Bharathan provided voiceover for our content and he, with his sister, developed a skit explaining our concept in lucid terms. Rajiv also approached local businesses and service providers like painters, local bakery, etc. to give advertisements using mobile phones and air during the commercial period of the program. Sreedhar finalized the video and the program was aired on the local cable network at 9 a.m. IST on Sunday July 24th 2016. We also aired the show to local youth leaders and women "animators" to gauge their reaction. The show immediately sparked discussion among the participants, our main objective for the venture.
On the lessons learned, we had expected to receive content from the political stakeholders. However, they were too busy and unable to communicate with us on the issue. We realized that we will need a different approach to receive their inputs. Also, we learned that for villagers to shoot their own videos for media consumption required behavioral change (especially in a tribal area) – thus we learned that we need to facilitate the process by gaining content through intermediary coordinators in the short term
Overall, it was a great experience that has helped us immensely in fine tuning the business model for our venture.