Mastercard's Chief Security Solutions Officer Ajay Bhalla was on campus on Wednesday, March 28, to discuss the ways in which companies need to reimagine the relationship between technology and human understanding to stay relevant.
Bhaskar Chakravorti, Senior Associate Dean of International Business & Finance at The Fletcher School and the founding Executive Director of the Institute for Business in the Global Context, introduced Bhalla to the audience of students, faculty, and administrators. Chakravorti and the team at IBGC have been working with Bhalla and Mastercard since 2011 developing the Digital Evolution Index, a measure of digital change and trust across the globe. The issue of trust is a key one for Bhalla, who is responsible for ensuring the safety and security of every payment for the over two billion cardholders using the Mastercard network.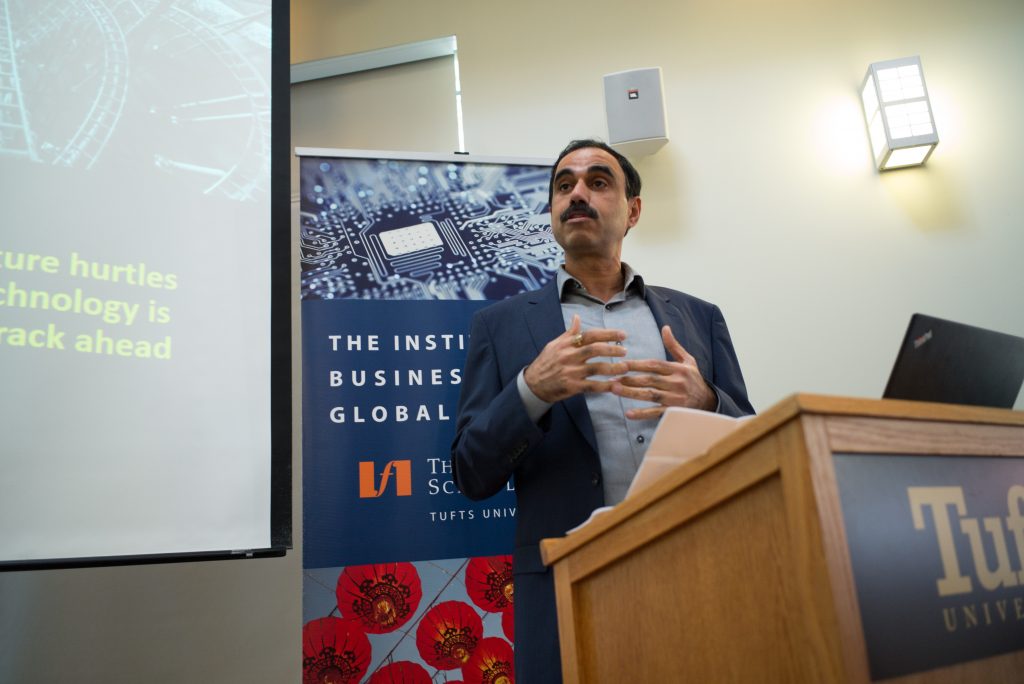 During his talk, Bhalla compared the rapid change in technology throughout the past few decades to a rollercoaster. "Riders are comfortable in one moment and then the rollercoaster flips upside down," he said. He went on to note that in combining rapid technological innovation with the pace at which human knowledge is expanding globally, changes in technology can be expected to create some uncertainty.