Race and Refugees: How Refugees Learn About Race in America
By Yumeka Kawahara, Lucy Mastellar, Sarah Rose Morehouse, Charlie Williams, Dr. Karen Jacobsen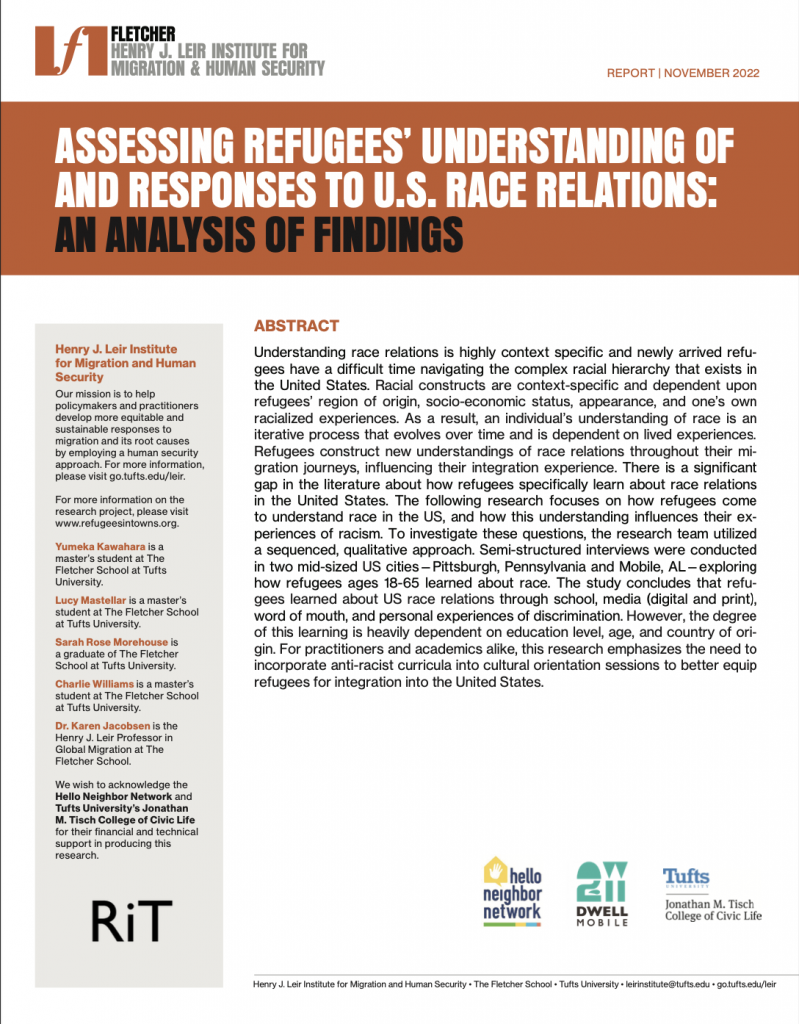 Refugees in Towns is proud to release preliminary findings from its latest project, Assessing Refugees' Understanding of and Responses to American Race Relations. The study investigated understandings of race before, during, and after migrating, finding that refugees learned about US race relations through school, media (digital and print), word of mouth, and personal experiences of discrimination. However, the degree of this learning is heavily dependent on education level, age, and country of origin.
Learn more about the study and its ongoing research in Tufts Now's article, "How Do Refugees in the United States Learn About Race?"
We would like to acknowledge the Hello Neighbor Network, Dwell Mobile, and the Jonathan M. Tisch College of Civic Life for their financial and technical support in producing this research.