Identification of tetracycline-resistance genes from total soil DNA
Students test soil samples for the presence of different tetracycline-resistance genes. This module does not require handling of live organisms. Students extract genomic DNA directly from soil and subject to PCR followed by gel electrophoresis.
---
Module Organization
This module doesn't require handling of biological organisms; however, the same methods can be applied to TcR colonies isolated from the core PARE module, which would require BSL-2 handling of environmental unknown organisms.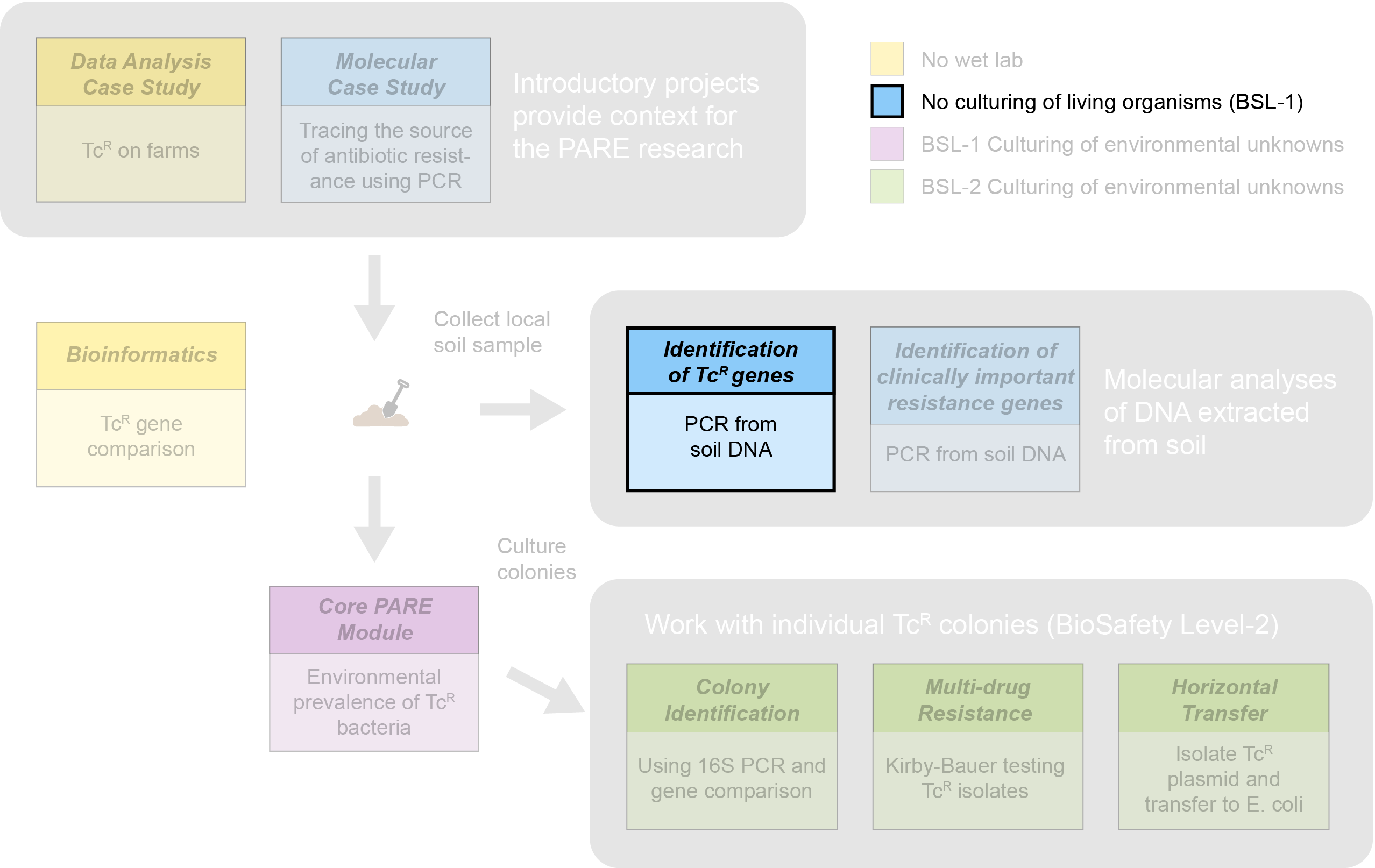 ---
Experimental Plan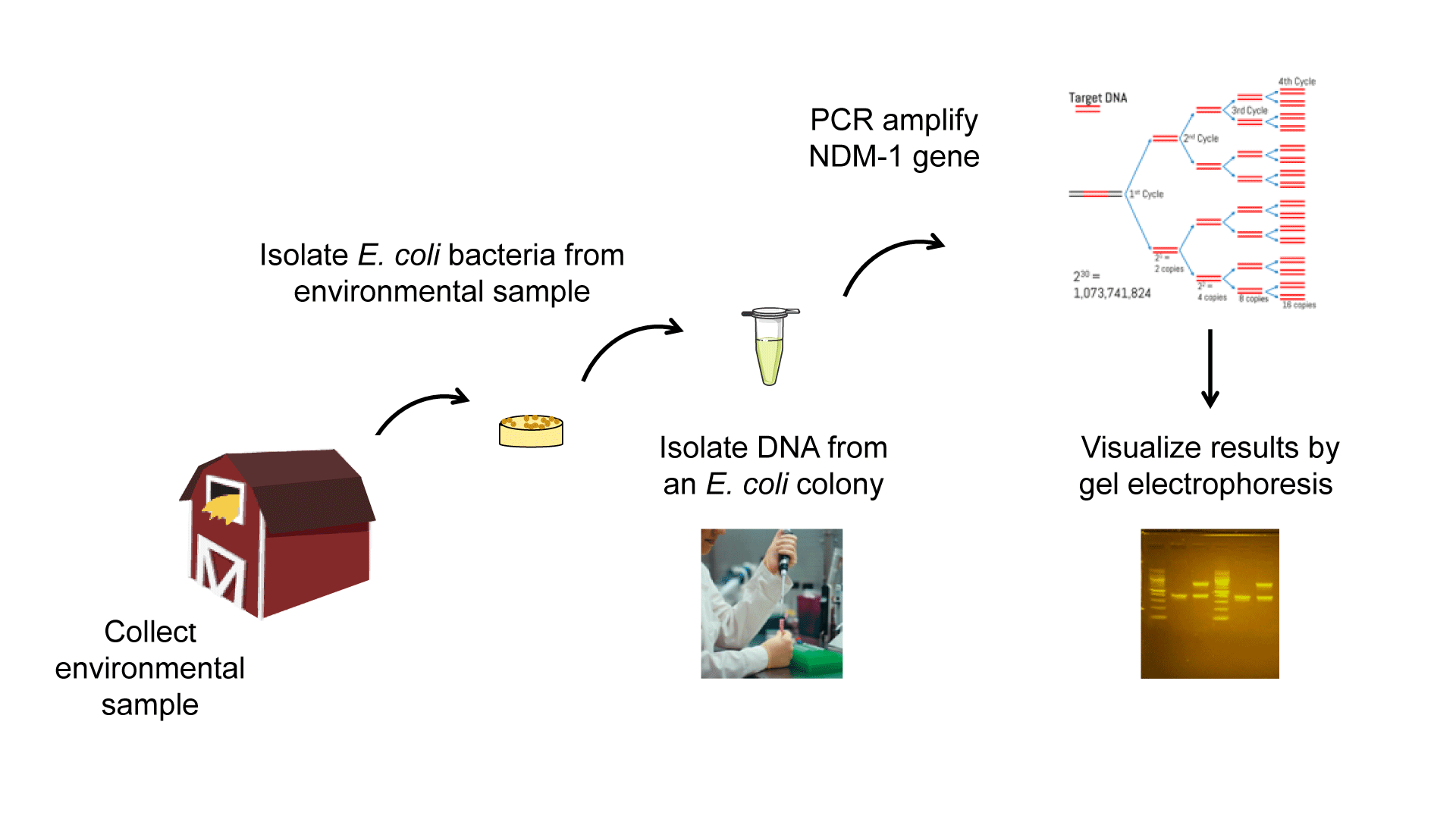 ---
Acknowledgements
Development of this module is a collaborative effort with the miniPCR company and Dr. Adam Kleinschmit (University of Debuque) and Dr. Jennifer Larson (Capital University).