Kirby-Bauer testing TcR isolates
Students assess colonies isolated in the core PARE module for resistance to other antibiotics using the Kirby-Bauer disk diffusion assay which relies on measurement of the zone of inhibition after microbial growth around an antibiotic impregnated filter disk. Since the Kirby-Bauer test is intended for use on isolates of known identity, it is strongly suggested that students perform 16S tentative identification on test isolates prior to this module.
---
Module Organization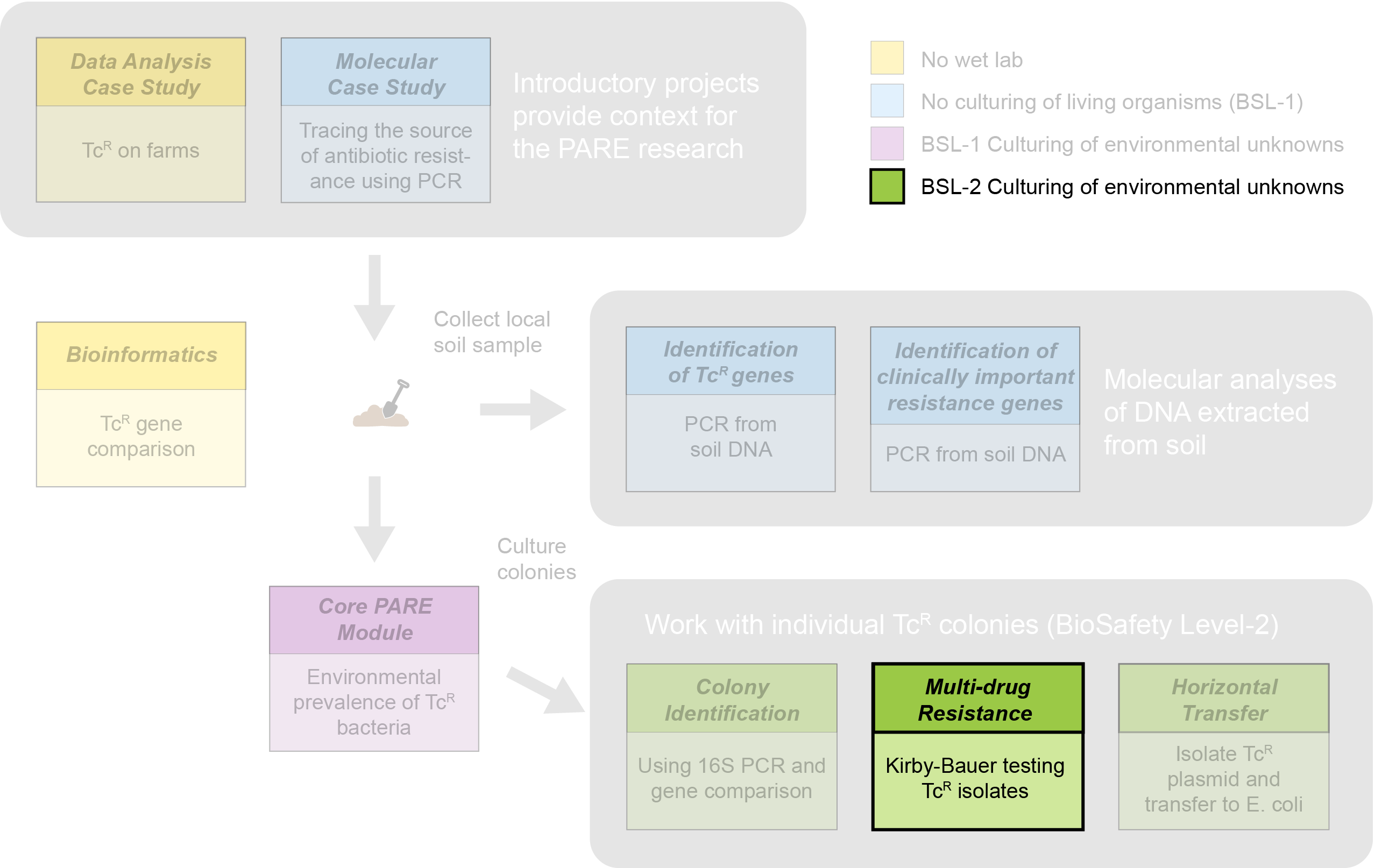 ---
---
Acknowledgements
This module was developed in collaboration with Dr. Adam Kleinschmit, Dubuque University.