The Future of European Security: New Challenges and Opportunities
October 7, 2022 @ 11:00 am

-

12:30 pm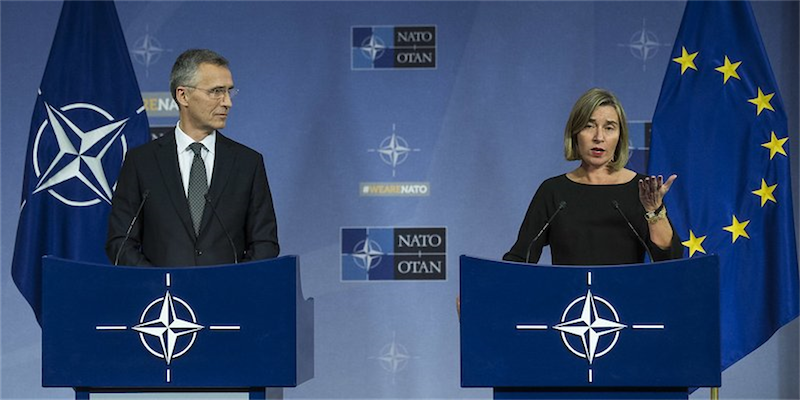 Please join the Russia and Eurasia Program and the Center for Strategic Studies at The Fletcher School for a virtual panel discussion on the future of European security. The panelists will discuss Western military support to Ukraine, the anticipated accession of Finland and Sweden to NATO, defense and deterrence on NATO's eastern flank, and strategic competition with Russia and China. Please make sure to register via myFletcher to participate in the event on Zoom.
Questions: 
How long might the willingness of the West to provide military assistance to Ukraine last?
What role does NATO now have in Euro-Atlantic security? What steps is NATO currently taking to enhance defense and deterrence on its eastern flank?
How is Russia reacting to Sweden and Finland joining NATO? What is the future of NATO's open-door policy?
What could bring about an end to the fighting between Russia and Ukraine? To what extent does conflict settlement depend on political changes taking place in the United States, Russia, or Ukraine?
What risks might exist for the hostilities to spill over beyond Ukraine and Russia? Which countries and regions in Europe are most threatened by Russia? What measures might reduce the likelihood of conflict in Europe?
How is NATO's approach to China now changing? Could NATO play a role in the Indo-Pacific military balance?
How does the specter of tactical nuclear weapons use in Ukraine impact strategic stability in Europe? How does the Russia-Ukraine war affect global nuclear disarmament and nonproliferation?
Speakers:
| | |
| --- | --- |
| | Volodymyr Dubovyk is an Associate Professor, Department of International Relations and Director of the Center for International Studies, Odesa I. I. Mechnikov National University in Ukraine. He is one of the preeminent Ukrainian experts in the fields of international affairs, security studies, and foreign policy analysis. Dubovyk has conducted research at the Kennan Institute, Woodrow Wilson International Center for Scholars (1997, 2006-2007, the latter being his first Fulbright), and at the Center for International and Security Studies at the University of Maryland (2002). He taught at the University of Washington in 2013 as well as St. Edwards University and the University of Texas from 2016-17 (his second Fulbright). He is co-author of Ukraine and European Security (1999) and has published numerous articles on U.S.-Ukraine relations, regional and international security, and Ukraine's foreign policy. Dubovyk's areas of expertise include Black Sea regional security, Ukraine's foreign policy and security, transatlantic relations, and U.S.-Ukraine relations. |
| | Yury Nadtochey has worked as an associate professor at the Department of World Politics at MGIMO University for many years. He taught a number of courses on the theory and history of international relations, as well as on world politics and EU politics to both bachelor's and master's students. Nadtochey holds a diploma in area studies (European Studies) from the School of International Relations of the Moscow University for the Humanities (2004). In 2005 he was an intern, and then a fellow of the PIR Center. He also took part in PIR Center International Summer School on Nonproliferation of WMD for experts from Russia and CIS countries. As part of his Ph.D. thesis, he completed an internship at the Luxembourg Institute for European and International Studies (2006). He received his Ph.D. in contemporary history from Moscow University for the Humanities (2008). His paper focused on the origin of unilateralism in the U.S. Euro-Atlantic policy after the Cold War. His area of expertise includes the security policy of NATO and EU members, transatlantic relations, security institutions in Europe, confidence-building measures, disarmament, and arms control. He has authored roughly 50 publications in a number of leading academic journals and is a regular contributor to the European Security Bulletin, published by INION Russian Academy of Sciences. |
| | Benedetta Berti is Head of Policy Planning in the Office of the Secretary General at NATO. She is also an Associate Researcher at the Centre for Security, Diplomacy, and Strategy at Vrije Universiteit Brussels, Visiting Professor at the College of Europe, and a Senior Fellow at the Foreign Policy Research Institute. An Eisenhower Global Fellow and a TED Senior Fellow, she has held research and teaching positions at West Point, The Institute for National Security Studies, and Tel Aviv University, among others. Berti is the author of four books, including Armed Political Organizations: From Conflict to Integration (2013). Her work and research have appeared, among others, in Foreign Policy, Foreign Affairs, The National Interest, The Wall Street Journal, and The New York Times. She holds a B.A. in Oriental Studies from the University of Bologna, and an M.A. and Ph.D. in International Relations from The Fletcher School of Law and Diplomacy at Tufts University. |
| | Pavel Luzin, Ph.D. in international relations (IMEMO, 2012), is a researcher of Russia's foreign policy and defense, space policy, and global security issues. Luzin is a contributor to the Foreign Policy Research Institute (USA), the Jamestown Foundation (USA), and Riddle (Intersection Foundation, Lithuania). In 2017–2018, he was a consultant on armed forces, law enforcement agencies, and defense industry issues for Alexei Navalny's presidential campaign. In 2016–2018, he was a consultant on Russia's domestic politics for the "Nations in Transit" project at Freedom House (USA). In 2013–2014, Luzin was a research fellow at IMEMO (Russia). In 2013, he was an assistant to the editor-in-chief of the Security Index journal at PIR Center (Russia). Luzin was also a lecturer and senior lecturer at Perm State University (Russia) in 2010–2017, a senior lecturer at HSE (Perm campus, Russia) in 2011–2013, and a visiting assistant professor at HSE (Perm campus, Russia) in 2018–2019. |