MIB Alumni Nathan Cohen-Fournier (MIB' 17): The Place I Call Home
Not every MIB journey is the same. Alumni wind up at major consulting firms, multinational corporations, international organizations, foundations, governments, and everything beyond and in between. One of the more unique journeys belongs to Nathan Cohen-Fournier (MIB '17). Building on his work as part of the Global Research Fellowship, Nathan took a job in the remote region of Nunavik, in the northern reaches of Quebec. There he works as the Socio-Economic Development Officer for Makivik Corporation. Part of his charge there? The design and implementation of a youth entrepreneurial strategy in Nunavik — exactly what his research through IBGC looked at in the first place.
Not everyone comes to Fletcher looking to promote entrepreneurship deep in the tundra, but with the skills you'll learn on campus, a healthy dose of passion, and a lot of hard work, the MIB can take you to places you never even knew you wanted to go.
Learn more about Nathan, his journey to Nunavik, and the exciting work he is doing.
---
On May 30, 2016, I discovered Nunavik for the very first time.
Two years later, as I write from Kuujjuaq [the Great River], my gaze is drawn to the outdoors. My mind wanders through the stillness and along the gentle curves of the tundra. Truth be told, I did not expect to live in the North, where delicate snowflakes and wandering ice sheets fill the landscape with a silent beauty. Even as June approaches and cherry blossoms have long faded in other parts of the world, Nunavik awakes slowly from the long winter.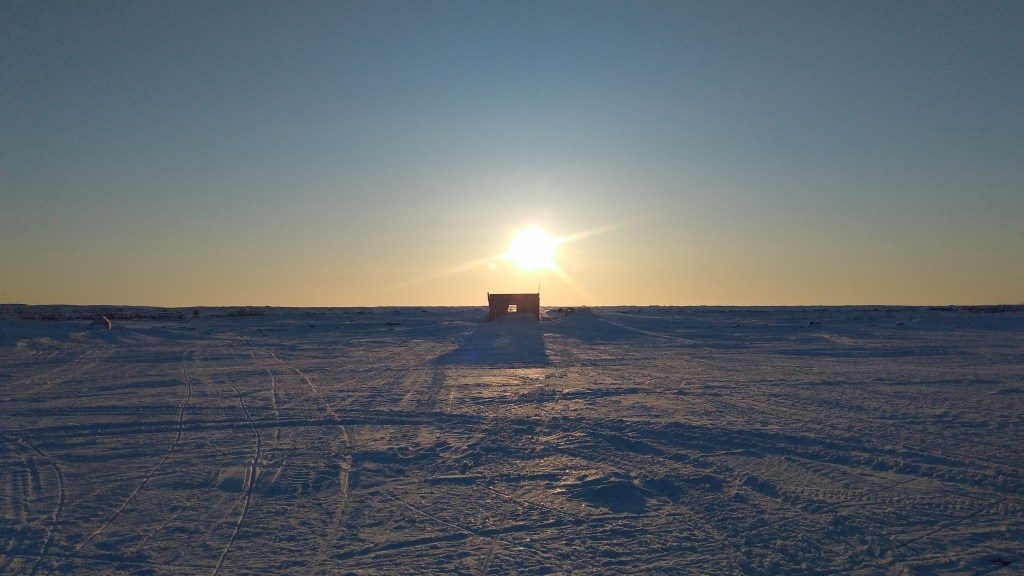 What brought me back here?
When the opportunity presented itself to take up a position in Kuujjuaq, I naively thought that getting away from the concrete jungle could help me find peace. I thought that, in a remote community, the pace would slow down and that I'd be able to touch the essence of life in a more authentic, simple way. Don't get me wrong, I love cities. The unique amalgam of colours, scents and noises. The chaotic embrace of a bustling street market. The sweet taste of anonymity. I was looking for something different, a place where I would be more vulnerable.