MIB Candidate Adi on his Summer Internship as a Banker
Originally post on the Fletcher admissions blog, a home for lots of great content from the Fletcher community!!
At one point during my first year at Fletcher, someone told me that, in the end, everything was going to be o.k.  Everyone will do something during the summer break, be it an internship, research, writing, or catching up with old friends and family for two or three months.  As much as I wanted to believe that, I couldn't help but get a little nervous when it was a couple of weeks after the last final of the spring semester, summer had officially started, and there was still no official offer letter for a summer internship.  I even flew back home to Indonesia, not knowing whether I was going to intern at all during the next few months, or just plain relax (or maybe start writing my capstone).
Then the moment I had been waiting for finally arrived.  I was offered a spot in the Global Consumer Summer Associate batch at Citigroup's Jakarta office.  While extremely relieved, I also came to realize that now the hard work would start.  This would be my first exposure to working at a global corporation, first time at a financial institution, in an industry far away from my previous professional background.  I was put on the Commercial Lending team.  My role was to support the business analysis and marketing staff in the division.  My main deliverable was an official guide for new employees of Citi Commercial Bank (CCB).  This meant that I had to learn how CCB operates, understand the complete business process down to the individual roles of each person on the team, and package all this information into a guidebook that would be easily digestible to a newcomer.
Throughout my time at Citi, there were many new learnings for me.  What was very noticeable from the onset was the fast pace of the work.  Prior to Fletcher, my experience was in the non-profit and public sectors.  Life at a private corporation like Citi was definitely different, in that on any day you could suddenly receive a million (figuratively) new tasks to be completed within the next couple of days (if not by the end of that business day).  Second, people were not lying when they said that working at a bank means you have to get good at Excel fast.  I learned more spreadsheet shortcuts and functions in the first week at Citi than I did in one year at Fletcher (or even my three years of work prior to grad school, for that matter).  Finally, I realized how vast the finance world is.  The Commercial Lending work that I had been doing during the summer was just a minuscule percentage of the whole operation that Citi does as an organization.  I really enjoyed learning about other functions within the bank, including corporate development, investment banking, and risk management.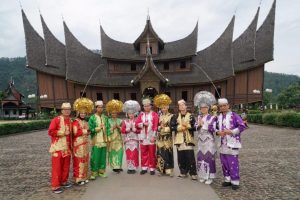 In the end, it was a fruitful summer.  The skills and knowledge I learned from all three of Professor Jacque's classes that I took in my first year, Professor Schena's investment class, and Professor Trachtman's fiscal and financial law class all came in very handy at different points of my internship.  To anyone pivoting to finance, or simply needing a refresher on the topic, I found the Wall Street Prep workshop both in the fall and spring semesters to be very useful during my time at Citi, and I highly recommend it.  Now that I have entered my second year at Fletcher, I have more context on how things click in the financial services industry.  I still am very much interested in exploring career opportunities in other parts of the industry, specifically asset management.  Hopefully, I will be able to build on my experience this past summer, and successfully navigate this exciting industry.