Why Are Private Companies Telling Us More About Election Interference Than the Government Is? | Professor Josephine Wolff in Slate
Josephine Wolff, Assistant Professor of Cybersecurity Policy at Fletcher, addresses the lack of information and congressional oversight in regards to various threats directed at the 2020 election in Slate. Read an excerpt from Professor Wolff's article below.
---
Excerpt from Professor Josephine Wolff's article in Slate.
In August, with less than three months until the 2020 presidential election, the Trump administration abruptly announced that it was ending congressional in-person briefings on election security. Sen. Marco Rubio later told reporters he believed the Senate Intelligence Committee might still receive some briefings, but officials reportedly stopped the House briefings because they felt members of Congress were leaking sensitive information to the public.
That seems surprising, since even leakers have so far provided the public with little concrete information about the security of the upcoming election or any attempts at intrusion or interference. Instead, Microsoft has offered a much more detailed picture of overseas online activity aimed at the election in a blog post published last week by Tom Burt, the tech company's corporate vice president for customer security and trust.
---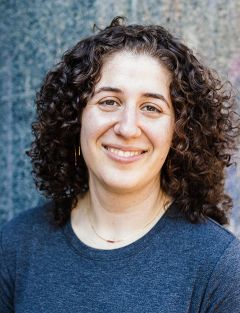 About the Author: Josephine Wolff joined The Fletcher School as an assistant professor of cybersecurity policy in 2019. Her research interests include international Internet governance, cyber-insurance, security responsibilities and liability of online intermediaries, government-funded programs for cybersecurity education and workforce development, and the legal, political, and economic consequences of cybersecurity incidents.