Student Research: Financial Integration of Venezuelan Migrants in Lima
Written by Raymond Marolt
Editor's Note: MIB Candidate Raymond Marolt conducted research this Summer on the financial barriers that Venezuelan "migrants" face as they try to establish themselves in Lima, Peru. Raymond's goal was not only to analyze the barriers to financial integration for Venezuelans in Lima, but to document their experiences. His research was made possible by IBGC's Experiential Learning Fund (ELF), which allows students to conduct independent research and create solutions for pressing global issues.
Drastic Changes
While conducting prior work in Peru in 2017, I realized that the question of Venezuelan migrants had started gaining the attention of the Peruvian public. At the time many Peruvians sympathized with the incoming Venezuelans, often welcoming them in the spirit of Pan American brotherhood, viewing it as an opportunity to return the hospitality that the Venezuelans had shown toward Peruvians during their own period of internal turmoil.
Returning to Lima, Peru this past summer however, the situation seemed to have changed drastically. As one walks down the street, it is now common to find inflammatory graffiti telling Venezuelans to "return home," calling them "parasites" and "thieves." With close to one million Venezuelan migrants in Peru, many Peruvians have come to see their arrival as a threat. Recent numbers show that 94 percent of Venezuelan migrants do not work within their specialty, and that 92 percent work in the informal economy. With close to 80 percent of the Peruvian economy being informal, this has a significant effect on Peruvian laborers. Venezuelan migrants have been supplanting Peruvian labor as a cheaper alternative. In the process, many Venezuelans have been taken advantage of or are forced into unsavory forms of employment.
Why the Informal Sector
IBGS's Experiential Learning Fund provided me with the opportunity to establish connections within the Venezuelan community in Peru, that was instrumental in carrying out my research. Consultants to the Venezuelan Ambassador to Peru, Carlos Scull, indicated that over 50 percent of Venezuelans in Peru hold a university or technical degree. They explained to me the various barriers that Venezuelans face to work  in the Peruvian economy's formal sector: obtaining certified university certificates from Venezuela, approval from professional associations, and three to four references from Peruvians working in the field and the legal requirement imposed on foreigners to pay 30 percent tax for the first six months of residency.  With such institutionalized barriers, Venezuelan migrants have had no other option but to seek work in the informal sector.
Possible Solutions and Opportunity
Studying the economic integration of Venezuelan migrants into the informal economy of the city of Lima proved to be a difficult task due to a lack of measurable data on the situation and legal barriers facing migrants. I hope to coordinate with several organizations to analyze how their efforts to help migrants and migrants' individual needs fit within the economic, social and legal situation in Lima.With the collaboration of government entities, NGOs and private sector actors, I plan to provide an in-depth analysis of the current ability of actors to manage the influx of 850,000 plus migrants in Lima.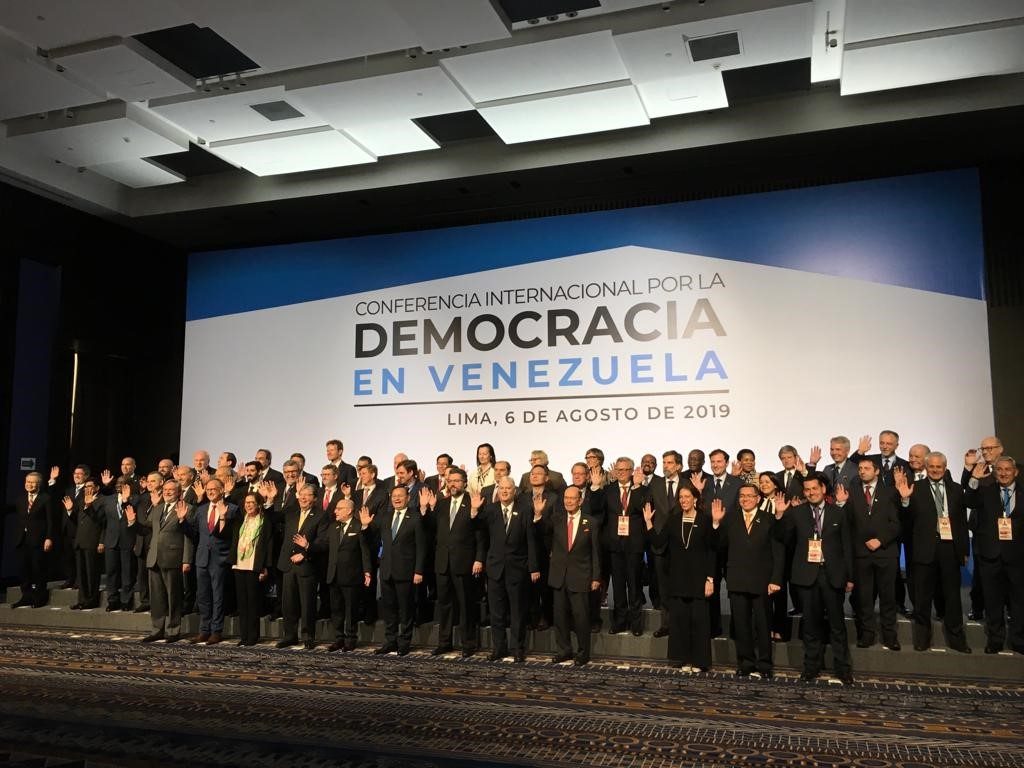 The Venezuelan population brought with it many professionals that Peru is lacking: scientists, entrepreneurs, and medical doctors. Although these migrants are being seen as threats, my research and the work of others in the field has identified them as highly valuable individuals that can address severe deficiencies in Peru's labor market providing much needed services to populations outside of the capital city. Currently there are Venezuelan led initiatives within Peru leading the effort in trying to place Venezuelan professionals into the work force. Many humanitarian groups are pushing for such solutions that will not only benefit Venezuelans but the demands of the Peruvian economy.
Documentation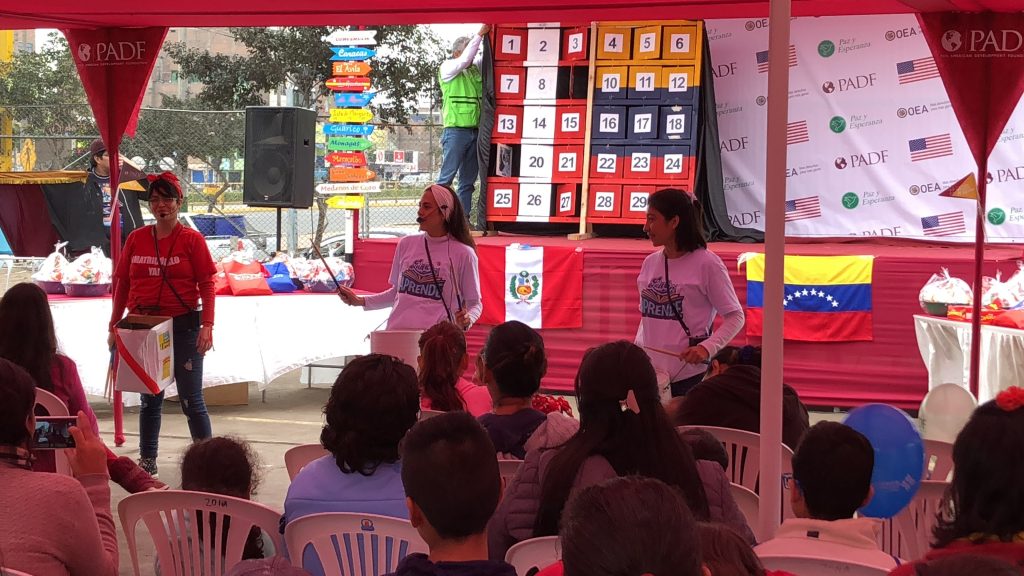 Walking away from my time in Lima this summer, the sentiment of Venezuelan migrants is clear. They do not want sympathy, they do not want charity, they want the opportunity to work and provide for themselves, their families and their community. As far as their connection to this project, many hope that documentation of their stories, their struggle, and their drive to survive will come through the narrative as a counter to the rising wave of xenophobia they are facing in Peru. This research has become just as much of a testimony to their experiences as an analysis of their financial challenges.