Blended Learning: A Faculty Member's Experience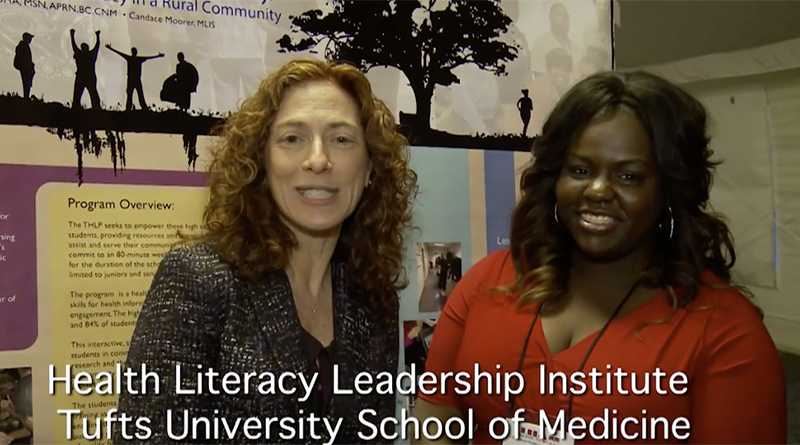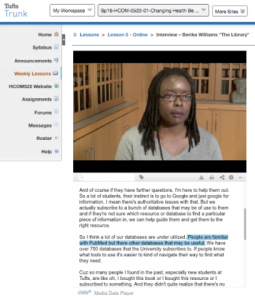 By Amanda Cegielski, Educational Technology Specialist, Tufts Technology Services
Sabrina Kurtz-Rossi is the Assistant Professor of Public Health and Community Medicine and the Director of the Health Literacy Leadership Institute at Tufts University. With support from the University's Online and Blended Learning team, Kurtz-Rossi transitioned one of her courses, HCOM522: Changing Health Behaviors: Healthy People and Communities from a traditional in-person course featuring weekly meetings to one featuring a combination of on-campus and online activities.
The course re-launched in this blended format in the spring of 2016, meeting in-person every other week. In the intervening weeks, students reviewed course content and collaborated asynchronously using a course website that featured discussion forums, pre-recorded lectures, and web research activities. Prof. Kurtz-Rossi continues to teach HCOM522 as a blended course and offers a few thoughts on her experiences below: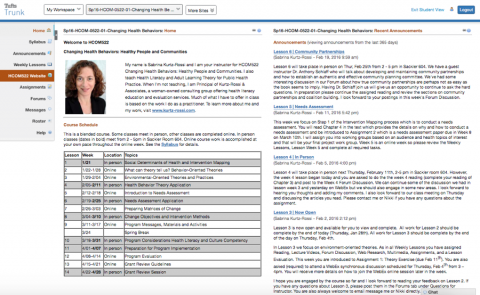 Q: Have your experiences teaching blended courses influenced your face-to-face courses?
A: I am always looking for ways to improve my teaching. When a new activity works for me, whether it is an activity from my online or in-person courses, I think about how I can integrate what worked into my other teaching. I worked with one of the instructional designers from the Online and Blended Learning team on how to write discussion questions to stimulate productive asynchronous forum discussions in the learning management system. The prompts we came up with were much more open ended than my usual "discussion questions." The responses I got from students were much more thoughtful and engaging. As a result, I have reconsidered how I frame my discussion questions to facilitate more thoughtful, genuine and critical dialogue both in class and online.
Q: How do you think the student experience was different in the blended environment, compared to entirely in person or entirely online?
A: I find students are pretty savvy with their laptops, which makes online video discussions a lot of fun. Everyone is present whether they are at home in their kitchen or sitting with other students in a study room on campus. Blended classes offer the best of both worlds. You have the in class interactions and get to continue the discussion online between class meetings. In terms of the quality of the interaction, I find asynchronous online discussions allow students time to think about their responses, which some students really appreciate. Students also seem to push the boundaries in what they say in an online forum discussion a bit more than they do in class. In class discussions are generally congenial and students appreciate the casual in class peer interaction and support.
Q: What advice would you give to a faculty member considering a blended course for the first time? What difficulties did you face? What are you doing differently this year?
A: I would say go for it. Try something new. Push yourself to be creative, to keep your teaching fresh, and student-focused. My advice is to talk to the online learning team about getting started. Talk with faculty that use technology in their teaching and take a look at how they organize their syllabi and online lessons. I'd be happy to share my online course structure with faculty interested in moving in that direction. There are a lot of different technology options and support for faculty who want to teach a blended course. For example, I use WebEx for synchronous online teaching and the learning management system serves as my asynchronous online teaching platform. I also suggest speaking with students about their experiences with online learning.