Student Research: Does 'Impact' Lie in the Eyes of Investors in India?
By Mohit Saini, 2021 Master of Arts in Law & Diplomacy Candidate
Before joining Fletcher, I worked as an international development consultant for six years in India, Bangladesh, Malawi, and Uganda. At Fletcher, I have created my field of specialization, that is, impact investing and social finance to build on my experience and interest. I believe in the potential of networks and private capital to address social issues and catalyze positive economic, environmental and social impact.
Given my desire to understand various nuances of impact investing, I decided to use my spring break to conduct an independent research project in India. I was interested to know how the country's impact investors understand and measure 'impact'. Further, I wanted to examine how impact measurement and management is evolving in India. For this, I conducted in-depth interviews with 10 experienced impact investors working with organizations focusing on a range of sectors.

Professor Alnoor Ebrahim, Professor of Management, served as the faculty advisor for this research which was financially supported by IBGC's Experiential Learning Fund (ELF) and Fletcher Educational Enrichment Fund(FEEF).The research insights have been published by the University of Michigan's NextBillion in a detailed article titled 'Does 'Impact' Lie in the Eyes of Investors in India?'. I have distilled and summarized five key insights below.
The subjective interpretation of impact among investors in India
Most investors associate investments in sectors like financial inclusion, renewable energy, healthcare, food and agriculture, education, and water and sanitation with impact investing. The interpretation of impact, however, is subjective and varies with the type of investors in India.Most investors define impact based on their values, preferences and goals.
Merits of branding as impact investors in India
Most investors believe that there are only 10-12 impact-first investors in India that have dedicated impact funds. Others self-identified investors just have impact portfolios: that is, they only have a few impactful investees in their portfolios. Such branding helps investors to differentiate themselves from others, raise funds from impact-focused capital owners, enhance visibility and publish impact reports.
How impact-first investors differ
Impact-first investors adopt screening criteria to evaluate investment opportunities through an impact lens. Some use a bar of additionality to assess whether the impact would have occurred regardless of the investment. India's impact-first investors use proprietary impact metrics, often linked to globally accepted Sustainable Development Goals (SDGs) and the GIIN's IRIS+ indicators.
Impact investing to become mainstream in India
Most investors believe that impact investing will become an integral part of mainstream investing in a few years. As of now, impact investors have only scratched the surface of the problems in the country. A 2019 Brookings India report indicates that India faces an annual financing gap of US $565 billion in achieving its SDG targets. This creates a huge opportunity for value-driven mainstream investors to deploy their capital and analyze investment opportunities through impact lens.
Standardized metrics to become the common language for measuring impact
Standardized, sector-specific metrics can act as a shared language to avoid confusion and improve transparency over terminology in the industry. Such metrics will help investors to better understand each sector, evaluate portfolio companies more intelligently and compare sector trends. Standard metrics can be adopted from or aligned with the Impact Management Project, the SDGs or the GIIN's IRIS+ metrics. Such metrics can establish rigor in impact measurement and prevent "impact washing." It can also challenge the sector to answer the question: Does impact lie in the eyes of investors in India?
---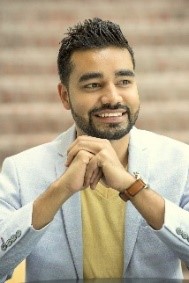 Mohit Saini is a Master of International Affairs candidate focusing on impact investing and social finance. He is the co-President of Fletcher Social Investment Group and part of Fletcher's MBA Impact Investing Network & Training (MIINT) team. He is the winner of the Fletcher D-Prize Venture Competition 2020. Before joining Fletcher, he worked with MSC as an international development consultant in India, Bangladesh, Malawi, and Uganda for six years. You can connect with him on LinkedIn.