Student Research | Franchising Underground Finance: Creative Remittances as Explained by Nia
Natalia Espinosa Tokuhama is a graduate student of International Affairs at The Fletcher School who focuses her studies on economic development and human rights advocacy, specifically in Latin America. Recently, Natalia published independent research on the remittance schemes of Venezuelan migrants to Quito, the capitol city of Ecuador. The research was conducted as a party of the Journeys Project at Fletcher's Henry J. Leir Institute. Natalia's research was supervised by Professor Kim Wilson, Maria Teresa Nagel and Drew Waddington.
Below is an excerpt from Natalia's essay "Franchising Underground Finance: Creative Remittances".
---
By Natalia Espinosa Tokuhama, under the supervision of Kim Wilson
On a Wednesday afternoon near the Parque El Arbolito at the entrance to the center of Quito, we met Nia. She was the owner of a convenience store-internet café. Pasted to the cash register was a large "Banesco" logo. We had noted that many "tienditas" — corner stores — also displayed Banesco signage, usually in their windows, and further inquiries led us to understand that these stores were operating semi-underground money transfer businesses. When we asked about how the remittance services worked, shopkeepers were reluctant to respond. After many refusals to be interviewed we, at last, met Nia. She agreed to explain the entire process to us if we would wait a few hours. We agreed and later, returned to her store to engage in a long chat. Sitting in plastic chairs we huddled in the section of the café where clients could buy and eat sandwiches for just a dollar. Her two employees manned the internet café stations and the register, listening in and occasionally chiming into the conversation.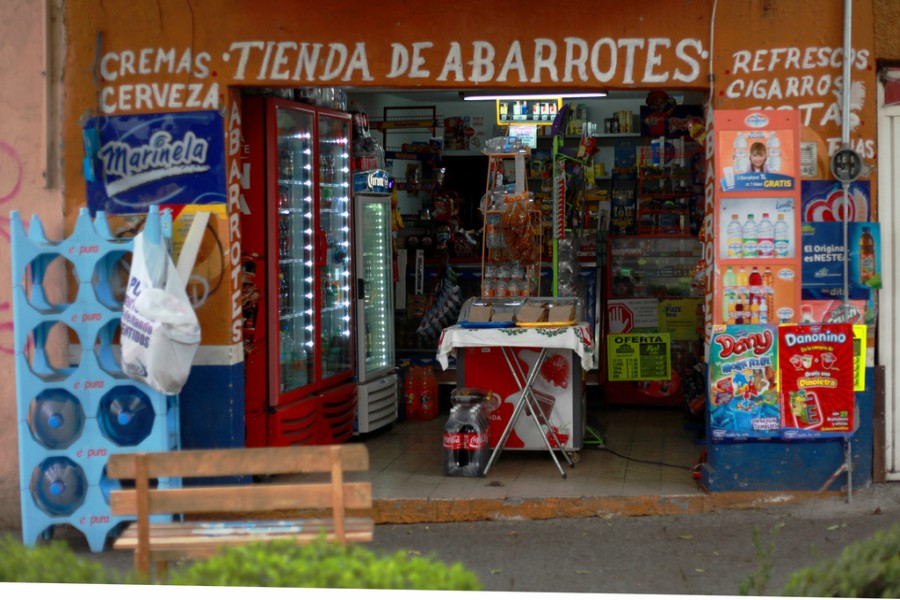 Nia moved to Ecuador from Venezuela in 2017 and worked for a year in Ibarra, Imbabura in the north of Ecuador before making her way to Quito. She had studied "Comercio Exterior y Aduanas" (International Trade and Customs), a degree common in Latin America in which students navigate various customs requirements between large trading blocks, as well as learn about taxation policies, international shipping requirements and logistics. In Imbabura, Nia worked as an international insurance broker for a shipping fleet but was paid only $200 a month, well below minimum wage (now $400/month). She then moved to Quito to do the same work with her cousin, which included commission fees as part of her employment package. Nearly a year ago, she and her cousin opened a second location — the internet café we were now seated in.