Summer Internship Stories: Lauren Basler Interns at Quilt.AI in Singapore
Fletcher's MIB students have been very busy this Summer! From Singapore to Washington D.C, our students have traveled far-and-wide applying their education to real-world contexts through exciting internships. These internships have been as diverse as the students participating in them, and they've allowed them to gain fresh perspectives on important topics in technology, data analytics, government, finance and many more.
These opportunities have encouraged growth, both professionally and personally, and have been instrumental stepping-stones in these student's professional lives. This is especially true for Lauren Basler, who is entering her 2nd year of the MIB program this Fall. Lauren spent her Summer interning at Quilt, a technology start-up in Singapore, where she functioned as a jack-of-all-trades and developed a global travel project. Read on to learn more about Lauren's experiences, the lessons she learned along the way, and how Fletcher helped bring her professional goals to life.
---
Meet Lauren Basler
(F '20, N'20)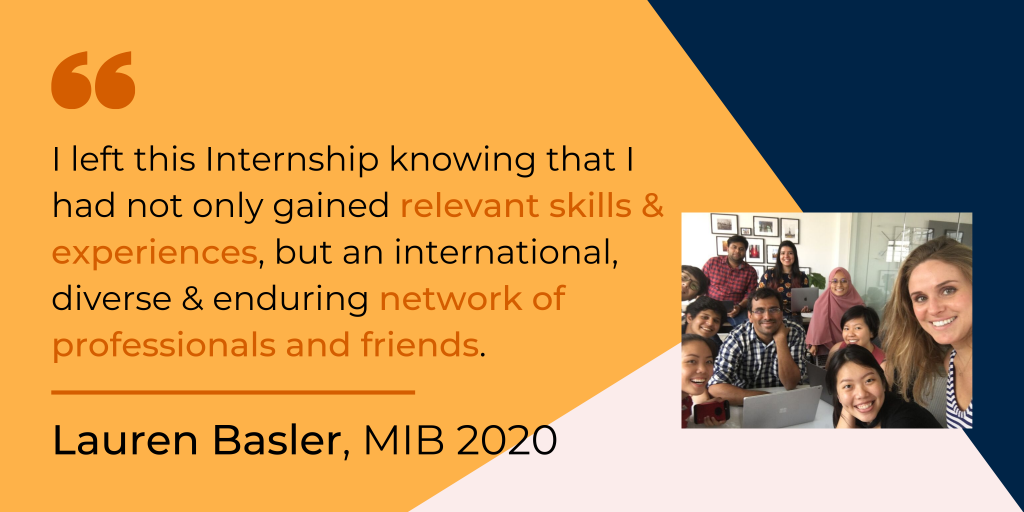 ---
Q: Introduce yourself and explain your Summer internship (what company did you work for, what was your role, what did a typical day look like?)

---
A: My name is Lauren Basler, and I am heading into my third year as an MIB dual-degree. I am also pursuing an MS in Food Policy & Applied Nutrition at the Friedman School.

I was in Singapore this Summer interning at Quilt, a tech startup that uses AI and social media analysis to get insights on human behavior. About 50% of Quilt's work is for non-profit and 50% for-profit. As startups typically go, I functioned as a jack-of-all-trades helping out wherever needed and assisting large, multi-national companies. A large portion of my internship was spent leading and developing a global travel project.

---
Q: What attracted you to this opportunity?

---
A: There were a variety of things that attracted me to this internship. The first was the uniqueness of the company and the application of social sciences and data analytics to technology and business. I was also excited to be a part of a company that is devoted to making a significant, positive social impact.

I've always been curious to know what it's like to work at a startup, especially given that I enjoy being a jack-of-all-trades. The fact that the company is based in Singapore was an added bonus!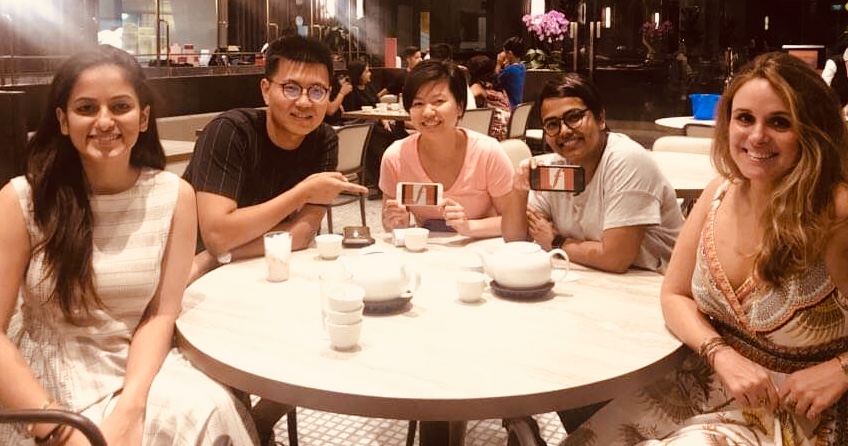 ---
Q: How did your Fletcher education prepare you for this role?

---
A: The ability to apply problem-solving skills, analyze ways to move forward, and contribute to ideas that pushed the needle forward. It also helped that I took a class on China's economy in the Spring 2019 semester, which covered Singapore's burgeoning tech economy. I never would have guessed I'd end up in Asia just a few months later, nevermind a country that is heavily focused on Chinese culture!
---
Q: What skill/s did you learn during your internship that you believe will have a lasting impact on your career trajectory?

---
A: I learned how to measure and analyze data using Tableau, which proved to be a very interesting and exciting endeavor. Familiarizing myself with new and innovative technologies and software– and knowing how to use them to measure behavioral data– is extremely important, especially considering the power behind today's digital economy.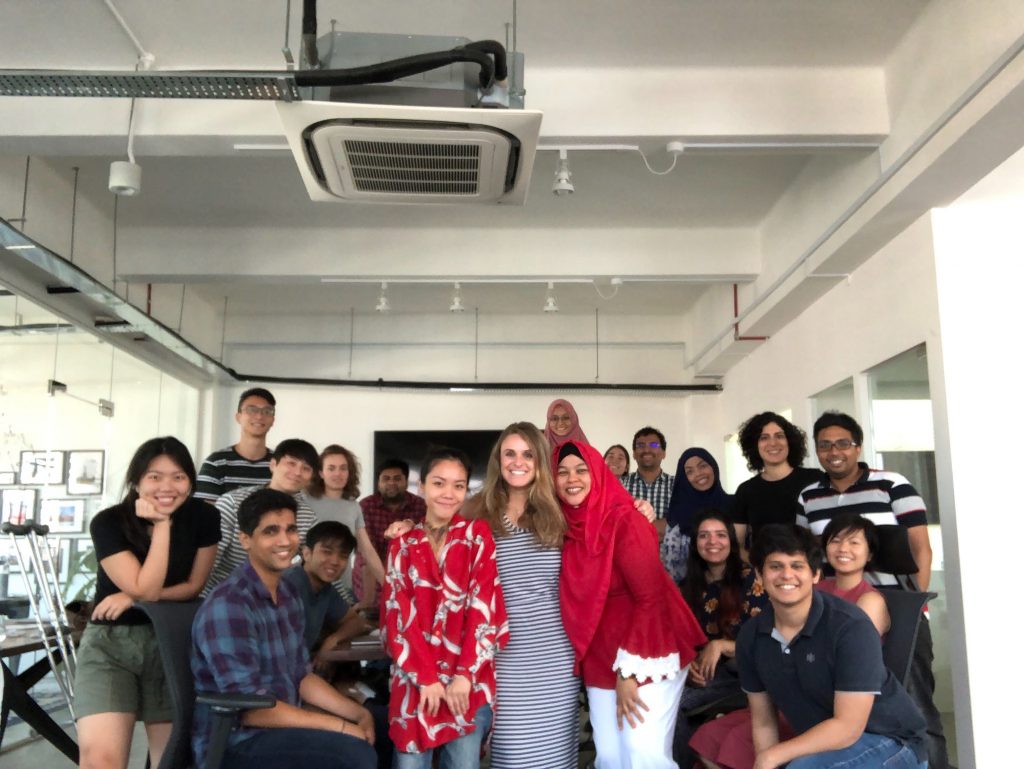 ---
Q: What was the most rewarding experience you had during your internship? Was there anything you found particularly challenging?
---
A: When working on my global travel project, I created a prototype using London to Nice, France. I used various search engines as data-mining tools, which generated trend analyses based on SQLs (Structured Query Language). The results were very fascinating!

The project and my data findings caught the attention of my supervisor, who quickly became excited and interested about the work I was doing for the company.

The most challenging part of the internship was dealing with the mild chaos that typically comes along with working for a startup.

---
Q: What is the biggest lesson– personally or professionally– that you learned from your Summer internship?
---
A: Professionally— Working at a startup was more-or-less what I expected it to be. Since Quilt is still in its nascent stages, there's a lot to flesh-out in terms of scaling the business. As such, it's a work in progress with frequent challenges day-to-day. This is quite different from a large, established corporation that has standardized and streamlined business operations.

There are significant benefits, though. The culture at Quilt– as is true with many startups– ensures that the voice of an employee at any level is heard and valued.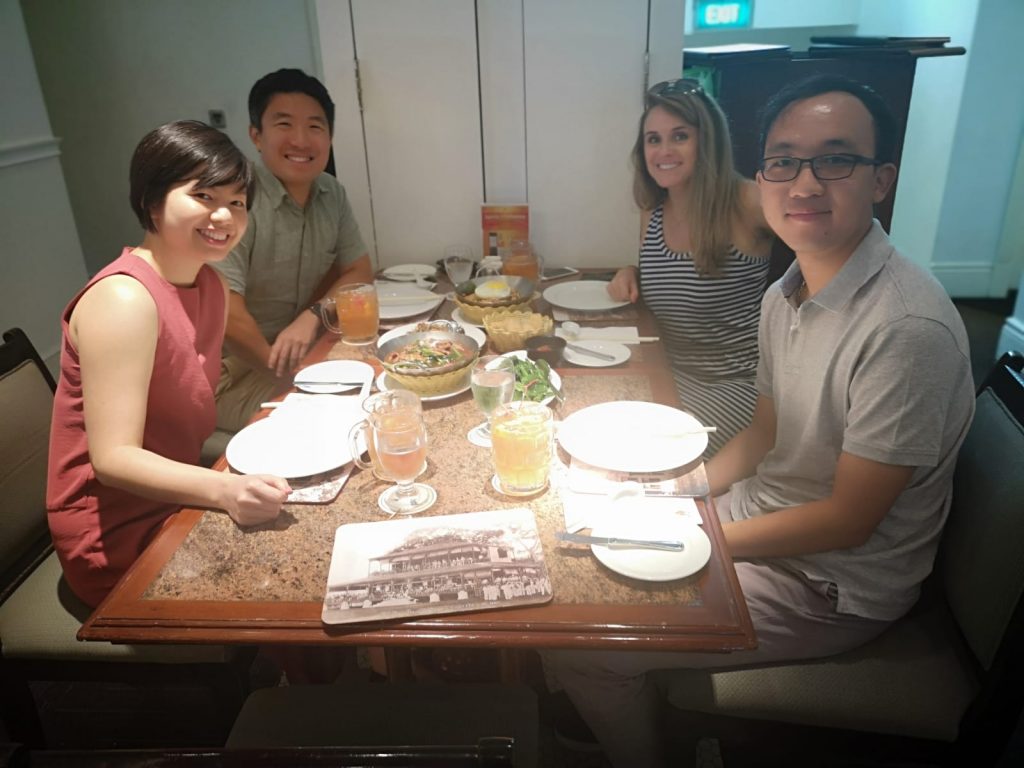 Personally— I learned that Chinese food in Singapore is delicious! Durian fruit? Not so much, in my opinion.
It was fascinating to work in such a cross-cultural environment– the team at Quilt is comprised of Singaporeans, Malays, Indians, Americans and Germans. We all got along very well, but there were times when communication was difficult considering language-barriers.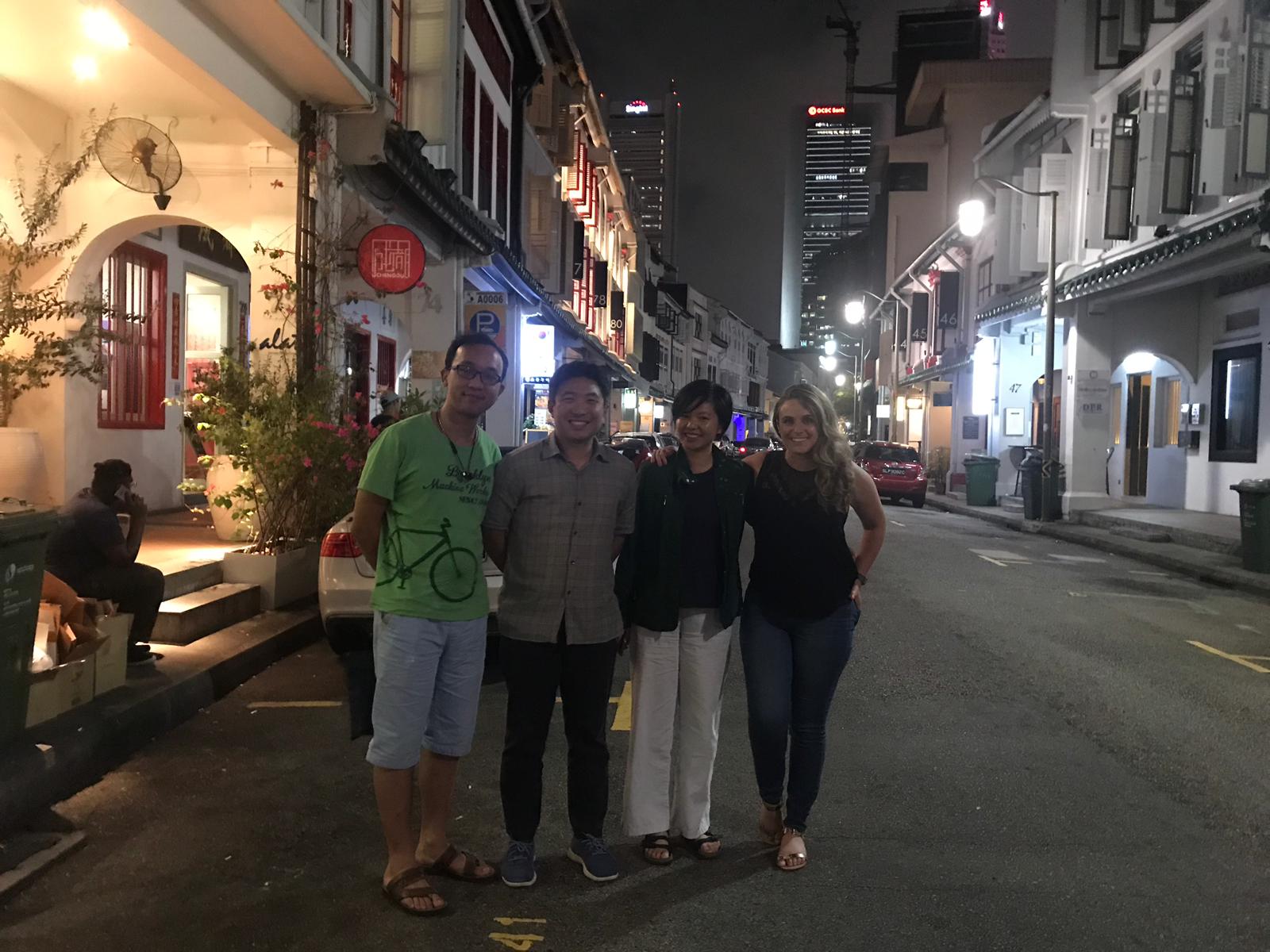 It's hard to say goodbye after making good friends that you know you won't see for a while, despite having been in the country for such a short amount of time. Fortunately, I left this internship knowing that I had not only gained relevant skills and experiences, but an international, diverse and enduring network of professionals and friends.

---
Experiences like Lauren's are invaluable, not only because they encourage professional growth and hands-on experience, but because they broaden and diversify one's perspective. As evinced by Lauren's experiences, these opportunities often result in international networks of professionals and friends that last long after the internship ends.