Summer Internship Stories: Alex Tenney & Brian Larson
This past Summer proved to be a busy time for our Master of International Business students! From Singapore to Minneapolis, our students have traveled far-and-wide applying their education to real-world contexts through exciting internships. These internships have been as diverse as the students participating in them, and they've allowed them to gain fresh perspectives on important topics in technology, data analytics, government, finance and many more.
These opportunities have encouraged professional and personal growth and have proven to be important stepping-stones in student's career trajectories. This is certainly the case for Alex Tenney and Brian Larson, two second-year MIB students who accepted short-term consulting positions this past Summer.
Alex Tenney traveled to Washington D.C., where he worked closely with the Energy for Displaced People intervention, an initiative created by Sustainable Energy for All. SEforALL is an international organization working with leaders in government, the private sector, and civil society to reach Sustainable Development Goal 7, which aims to reduce greenhouse gas emissions below 2 degrees Celsius.
Brian Larson spent his Summer at Deloitte, where he worked on their Future of Work team. Deloitte's Future of Work team was created to help clients "future-proof" their organizations and integrate emerging technologies across their firms.
Read on to learn more about Alex and Brian's experiences in consulting, the lessons they learned along the way, and how Fletcher helped bring their professional goals to life!
---
Q: Introduce yourself and explain your Summer internship (what company did you work for, what was your role, what did a typical day look like?)
---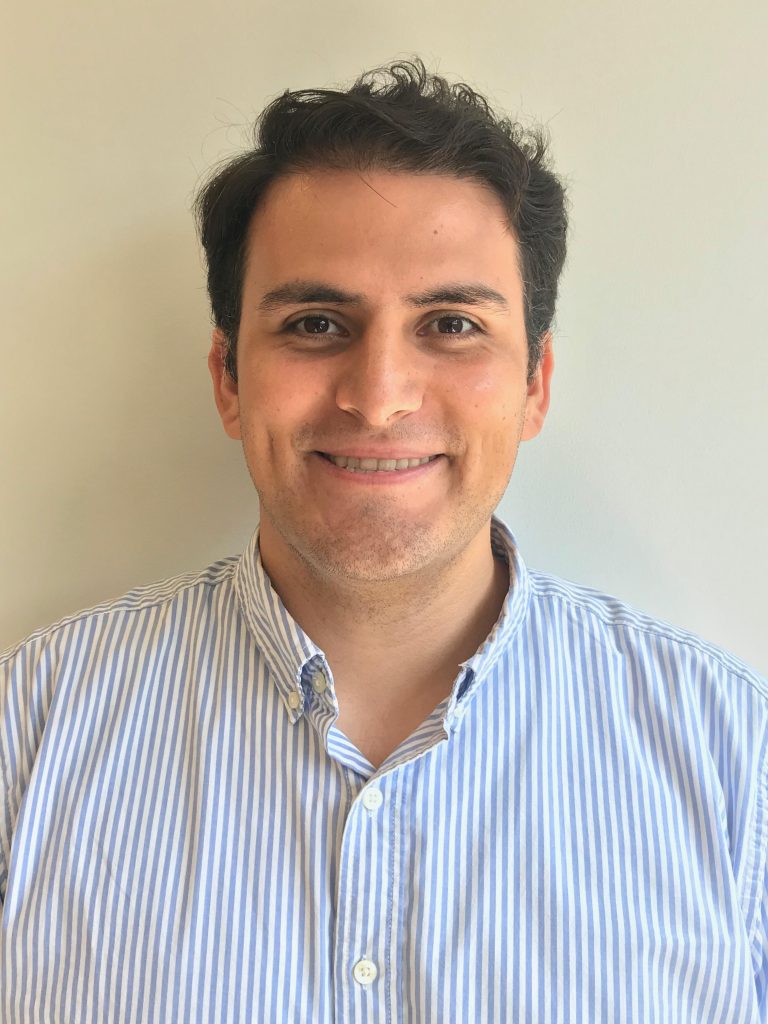 Alex Tenney: Over the summer I was as a short-term consultant in Washington D.C. on the Energy for Displaced People intervention with Sustainable Energy for All. As it is a newly established intervention I spent much of the summer meeting with stakeholders in the private sector, UN agencies, and humanitarian community to learn about their current work and find ways to partner together
---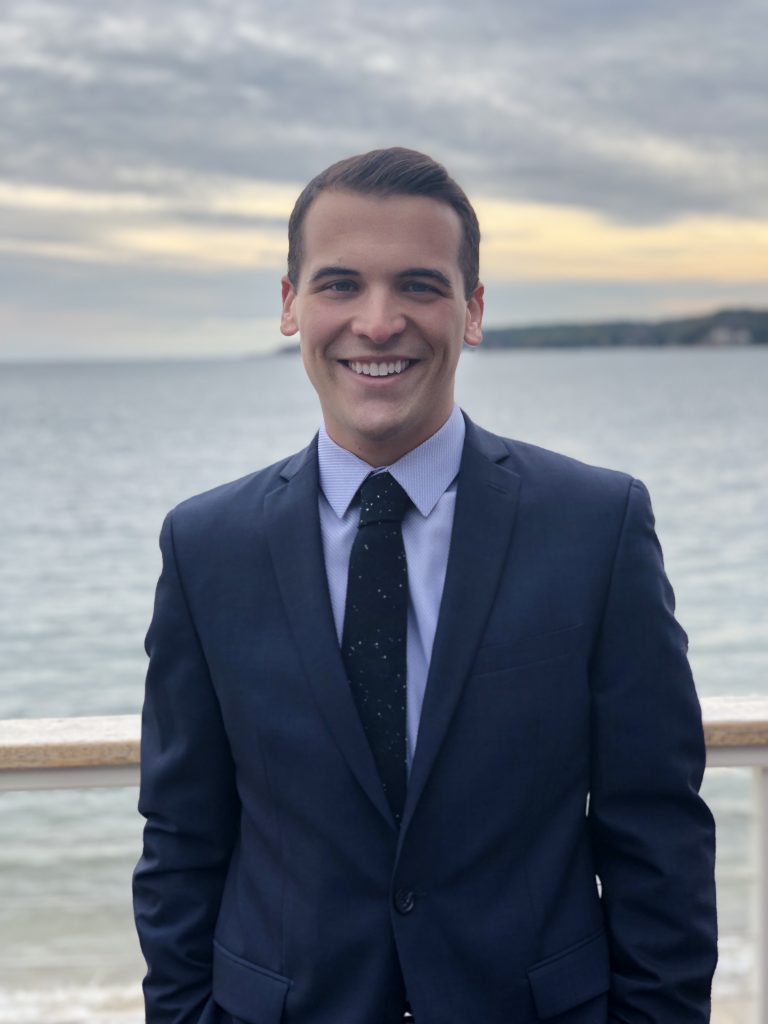 Brian Larson: My name is Brian Larson and I am a second-year MIB student at the Fletcher School. This past summer I had the opportunity to intern with Deloitte Consulting as a summer associate on their Future of Work team. Deloitte's Future of Work team was founded to help clients "future proof" their organizations and integrate emerging technologies across the firm. This was a great opportunity that married my background in technology with my passion for understanding what the workplace, workforce and work of the future will look like.
Q: What attracted you to this opportunity?
---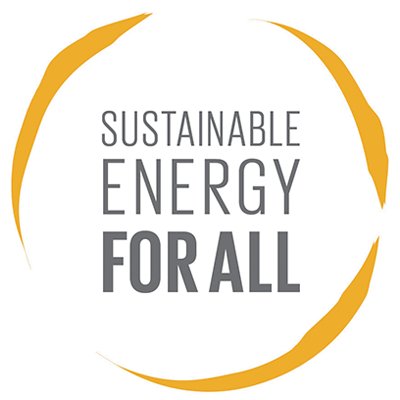 A.T: This position was an incredible fit for me because it combined my interests in renewable energy and working with displaced people, as well as being instrumental in refining and strengthening my capstone research looking at solar solutions in refugee camps.
B.L: I knew that this internship would allow me to learn more about various future-of-work-related issues, including the rise of alternative work arrangements (freelance/ gig economy, power of the crowd, etc.) and the accelerated use of disruptive technologies (robotics, AI, organizational analytics, etc.). Seeing as these things are becoming increasingly relevant in global business, I wanted to fully immerse myself within the growing digital industry and take a more hands-on approach to learning.
---
Q: How did your Fletcher education prepare you for this role?
---
A. T: I was able to use what I had learned while conducting my research for my capstone directly to my work with SEforAll this summer.
B.L: For me, classes such as Global Field Studies in Consulting and International Business Strategy helped prepare me for "consulting life" and the level of detail expected of a strategy consultant. Additionally, understanding the different components of the firm's strategy and core competencies made it easier for me to get up to speed on how to position the firm's global offerings.
---
Q: What skill/s did you learn during your internship that you believe will have a lasting impact on your career trajectory?
---
A.T : While advising members on the Energy for Displaced People intervention and the broader SEforAll network, I learned how to apply project management skills in an international development context. Knowing how to stay organized, agile, and detail-oriented is incredibly important in the world of consulting, especially when delving into the industry from a international perspective.
B.L: At Deloitte, I learned about emerging technologies in organizational analytics, work gamification, and workforce re-skilling / up-skilling. These topics are incredibly important for the future of work, and familiarizing myself with them as best I can will prove to be a valuable asset as I move forward with my career.
---
Q: What was the most rewarding experience you had during your internship? Was there anything you found particularly challenging?
---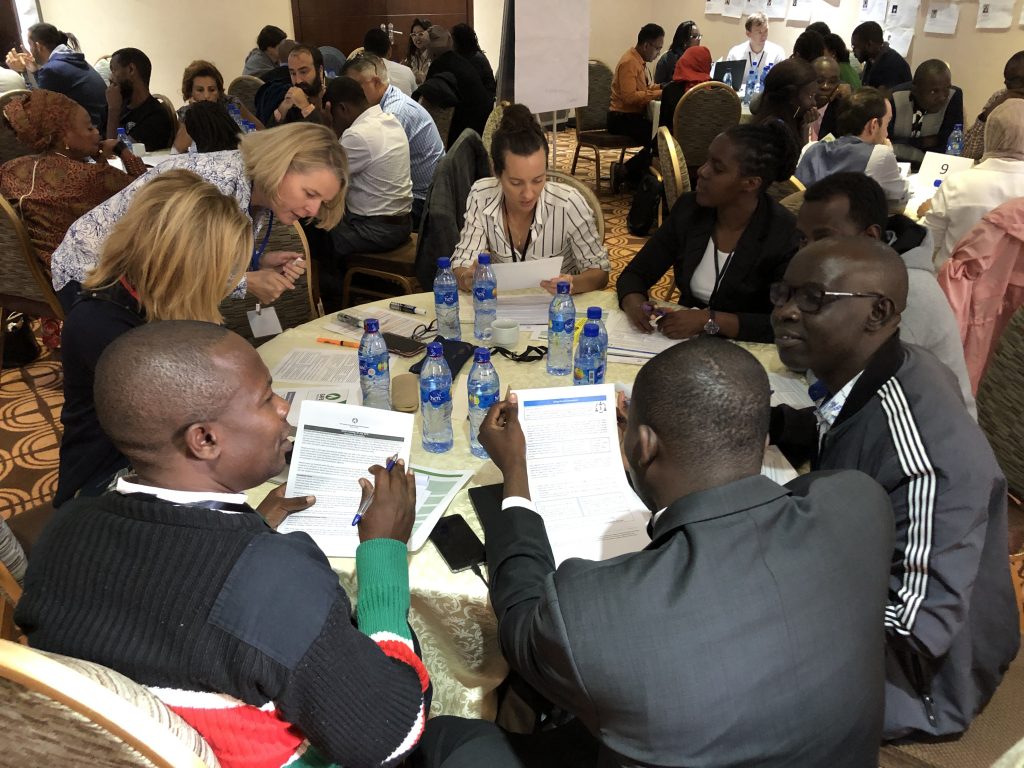 A.T: I had the opportunity to travel to Addis Ababa, Ethiopia during my internship with SEforAll to attend the Humanitarian Energy Conference. This allowed me to hear first-hand about the exciting projects being done to use energy as an enabler to improve the lives of millions of displaced people around the world.
B.L: One of the most rewarding parts of my internship experience at Deloitte was researching and providing recommendations to the Chief Innovation Officer on how the firm could leverage AI algorithms to integrate diversity and inclusion initiatives in both the hiring and promotion processes.
---
Q: What is the biggest lesson– personally or professionally– that you learned from your Summer internship?
---
A.T: I was able to see the power of a diverse set of organizations collaborating together towards a unified mission.
B.L: The biggest lesson I learned this summer is that the magic truly is in the details. Working on the Future of Work team required equal parts creativity and attention to detail. These details could be found in the uniformity of powerpoints, excel spreadsheets and research documents.