Incorporating Open Educational Resources (OER) into your teaching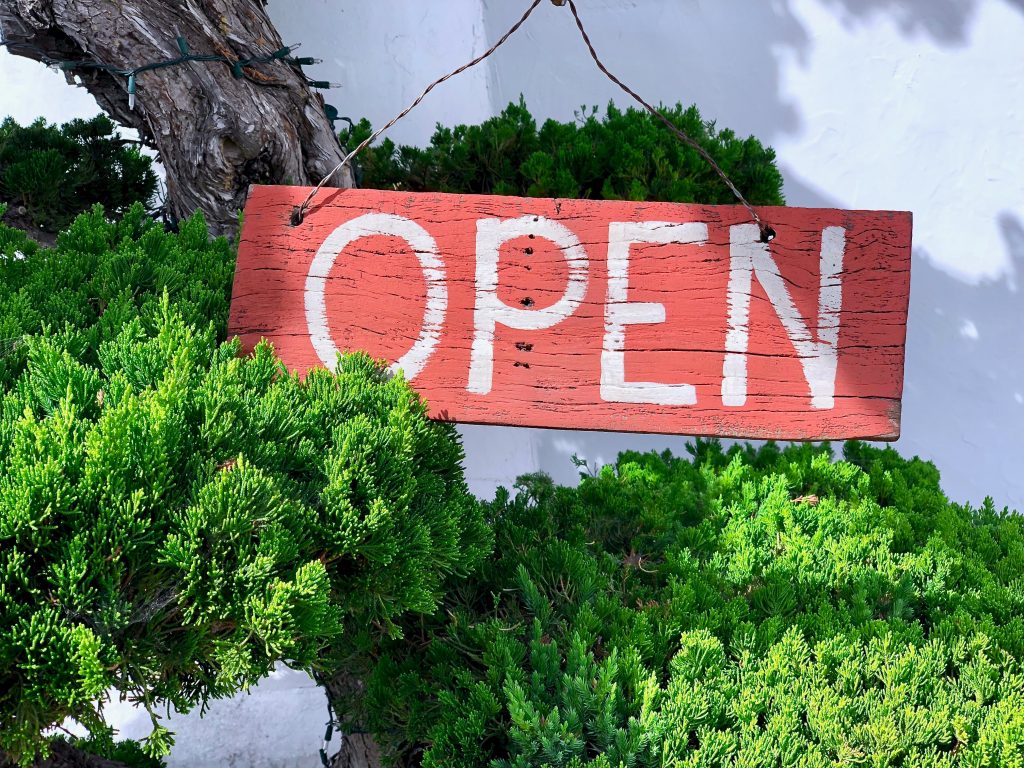 By Andrea Schuler, Digital Collections Librarian & the Tisch Library OER Steering Committee
Open Educational Resources (OER) are "teaching, learning and research materials in any medium – digital or otherwise – that reside in the public domain or have been released under an open license that permits no-cost access, use, adaptation and redistribution by others with no or limited restrictions." (UNESCO)
OER are increasingly being incorporated into courses by instructors seeking to reduce costs for their students and to customize course materials for their teaching. According to the 2020 Tisch Library survey, 32.7% of responding faculty from the Schools of Arts, Sciences & Engineering have used alternatives to costly textbooks in their classes.
Why use OER?
The perpetually rising cost of textbooks is a significant reason for considering OER. A large body of research highlights the impact textbook costs have on students. For example, a Fall 2019 U.S. PIRG survey of 4,000 students across 83 institutions found that:
66% of students reported skipping buying assigned course material – a textbook, an access code, or both
17% skipped buying an access code, leaving them without access to tests, assignments, and other required class materials
90% of those students worried that not buying the book or code would impact their grades
25% of students needed to work extra hours to afford course materials, and 11% skipped meals due to materials costs
At Tufts specifically, the Tufts Cost of Attendance 2020-2021 estimates students will spend $1000 on books for the year. A 2019 TCU survey found that a majority of students spent between $200-$400 per semester on textbooks and that 87.6% have taken a class where they had to pay to access homework online.
The financial impact is significant. As one faculty member noted in the Library Survey:
"I try to assign open textbooks and educational resources whenever possible. Paying for textbooks can be really difficult for many students…"
There are also non-financial benefits to incorporating OER into a course. Choosing an open resource can offer the flexibility to tailor course materials specifically to a course & curriculum and the needs of students. Rather than being tied to what's included in a specific textbook, there's the opportunity for instructors to remix, combine, or edit pieces from different sources and combine with their own material to make something that meets their specific needs.
Responses from the Library Survey highlight how faculty at Tufts are using OER to create customized materials for their courses:
"Textbooks are often too centered on a single discipline or methodology, with notable exceptions. Open textbooks and posting readings on Canvas is a terrific way to create a cheap alternative for textbook purchase."
"I have assigned one [OER] for this semester, which allowed me to assign multiple textbooks focusing on different content areas"
Moving away from "traditionally" published material, which often includes only a narrow range of voices & perspectives, also offers the opportunity to bring different voices into the scholarly conversation. OER allows more voices to be represented; for instructors to seek or create content that fills gaps in the existing literature; and potentially the opportunity for students to be involved in creating content, allowing them to see themselves as creators, not just consumers, of information.
Finally, OER offers a solution to many of the unique challenges of accessing course materials during the Covid-19 pandemic. Reserves at Tisch Library in Fall 2020 will be online only, and a significant majority of publishers (including Pearson, Cengage, McGraw Hill, Oxford University Press, and many publishers of popular fiction & non-fiction) don't make electronic versions of their textbooks available for libraries to purchase, as their main business model is to sell e-textbooks directly to students. While Tisch is piloting a new service to scan limited amounts of required reading to load into Canvas in the fall, choosing freely-available resources can mitigate access limitations and ensure that students have perpetual access to their course materials.
As one faculty member in the Library Survey noted:
"[The] opensource textbook is great, because it is high quality, and students know they can use it for reference after the class."
How can Tisch Library support your work with OER?
Tisch has just published a new guide on Textbook Affordability & Open Educational Resources. Visit the guide for:
Resources for finding & evaluating OER, like the Open Textbook Library or modules from the Digital Public Library of America
Examples of real-life courses and assignments using open pedagogy, like those from the Open Pedagogy Notebook
Resources that the library provides access to that can be incorporated into courses, such as ebooks, articles, and streaming audio & video. Although these materials are not openly-licensed, they are free to students and can help reduce the burden of course material costs
As one faculty member described in the Library Survey, "I often use my own notes (which sometimes have become books later on), and I also use books that are either available through Tisch Library in electronic form, or available in pdf for free online…"
If you're interested in incorporating OER into your teaching, Tisch staff can assist as you:
Select and evaluate existing OER resources
Incorporate OER and open pedagogy into your teaching
Modify existing OER or create your own
Answer copyright questions about using material
Get in touch!
Contact your subject liaison librarian for any questions about selecting or using OER.
We'd also like to hear from you if you have feedback about using OER in your courses or about additional support you'd like from the library in this area. Contact Andrea Schuler, chair of the Tisch OER Steering Committee (with Alyson Gamble & Anna Kijas).