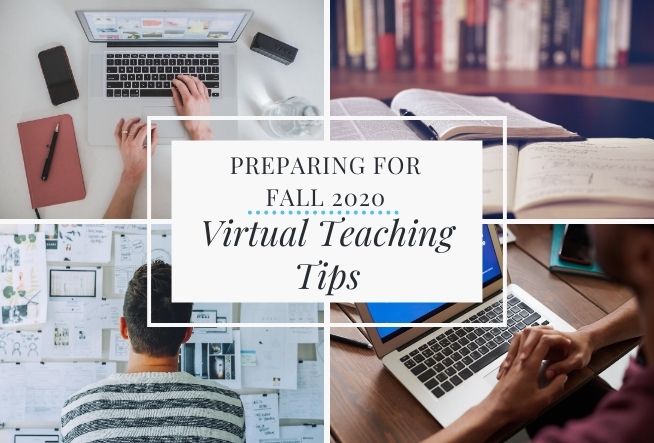 As you prepare to teach this fall, two of the most important things you can do are to fully engage with your students and create opportunities for them to connect with each other. It is vital to their learning, their sense of community, and can help to support well-being. On this page you will find practical resources to help guide you as you plan your courses.
Getting Started
What will synchronous teaching be like in fall 2020? Teaching strategies for in-person, hybrid and virtual classrooms (CELT)
Begin here: Effectively Teaching and Supporting Remote Learners
What technology will be in the Classroom I am Teaching in? Classroom Technology list & guide to Medford's Classroom Technology Enhacements Fall 2020 (ETS)
Virtual Teaching Tips
These "tips sheets" were created as short, printable (pdfs) teaching guides for this fall. They offer the pedagogical reasoning and concrete suggestions
Tips for All Teaching Modalities
Tips for Synchronous Teaching
Tips for Asynchronous Teaching
Tips for Face-To-Face & Hybrid Teaching
---
Five Reasons You Want to Build Online Elements into Your Course
You will have remote students. Some students will not return to campus. These include international students who cannot return, students who are immune-compromised, and students whose families do not want them on campus. Other students will be quarantined after travel or get sick and have to be in isolation. These students will want to keep up with coursework if they can.
If we cannot finish the fall semester in person, you won't want to be scrambling again. Who wants that stress?
You could fall ill. Having your course partly or mostly online and some asynchronous work will allow students to continue their studies and you to recover.
If you want to provide equitable learning experiences – the number one priority – online resources that can be accessed asynchronously will move your course in that direction.
Asynchronous materials (like short videos and narrated PowerPoints) that you create now can be used in your current face-to-face or online class and in the future for active learning, which we know to be an inclusive and effective practice.
---
Ready for more?
Consider your technology choices by reviewing Access to Academic Computing Resources and IT Guidelines for Remote Students Fall 2020
Try out a self-paced Canvas Instructor Orientation & Training course to learn about Canvas
Experience being a student in a model course by enrolling yourself in the CELT & ETS Canvas Course Design Tutorial for Online Teaching
Keep accessibility in mind using Tufts StAAR Center's Online Accessibility Guide
Visit the pages on Online Course Design, Online Teaching, Online Assessment, and available technology tools for teaching.
---