Bray Lab supplies wire racks throughout the building for project storage. Projects must be labeled with a name and project deadline date. All projects must be removed by the last day of classes.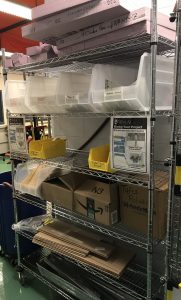 Bins for organizing projects can be found either on the wire racks or in the Supply Closet (room 201).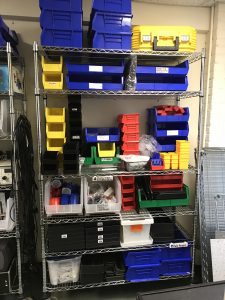 The Machine Shop and Design Lab contain zip lock bags for storing small parts.
Lockers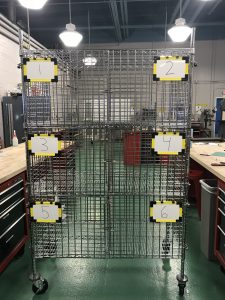 Lockers are located in the back of the Project Build Space.
Number of lockers: 6
Size of each locker: 24 in (width) x 24 in (depth) x 18 in (height).
Access: lockers may be reserved for a semester. The form is below (you must login to view). Reservations can also be renewed by filling out the below form.
Please login to view form.