Room 111
A lab for 3D motion capture experiments and data collection.
Access
Students: Access is only available for short term use by appointment with the lab TA. Request an appointment via the Project Assistance Request Form.
Research Groups: Trainings are available to grant access for long term use. Contact the lab TA to schedule a training.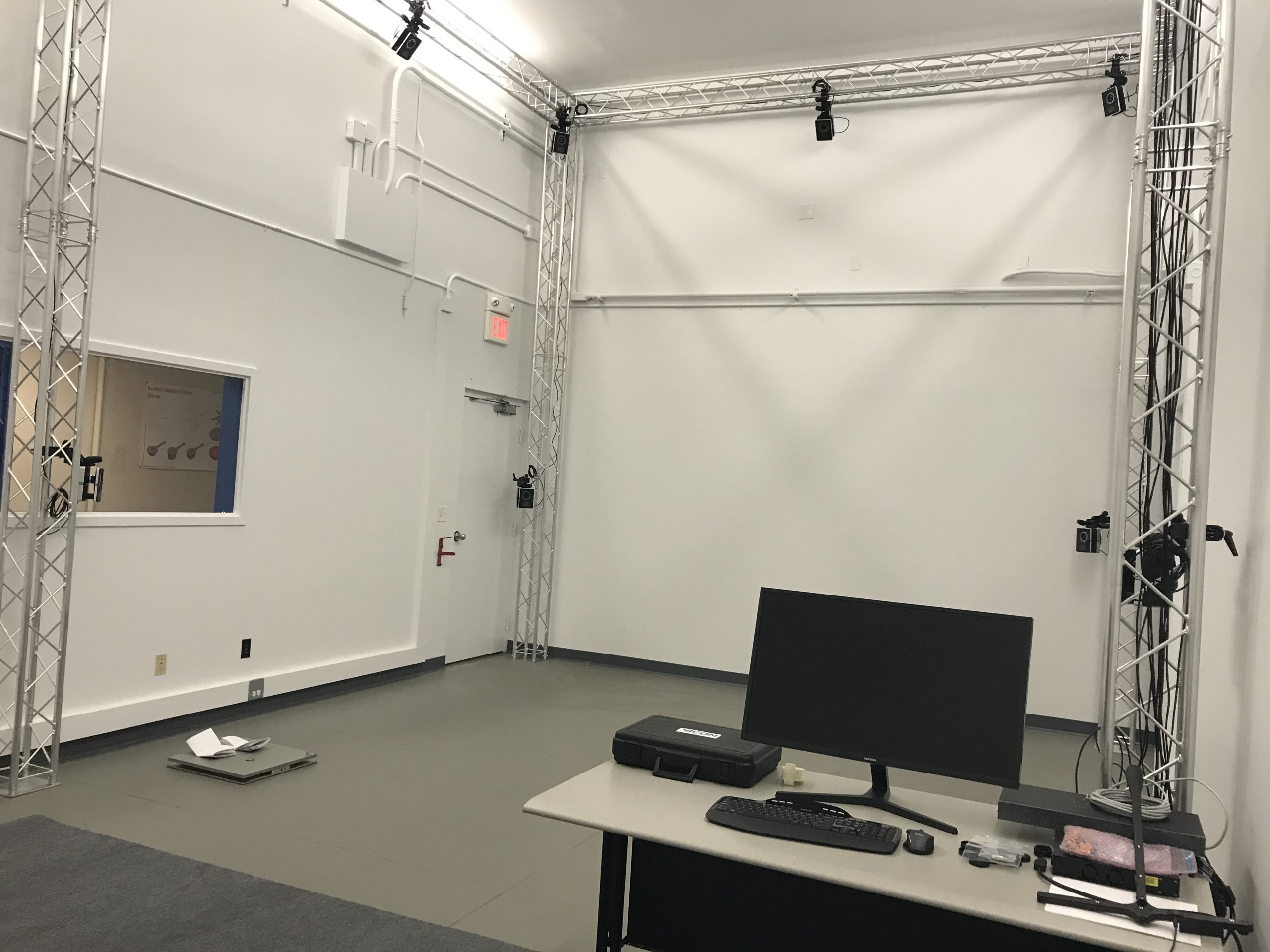 Equipment & Supplies
Vicon Motion Capture System

12 Vicon Vantage cameras
5m x 5m x 5m capture volume
Pearl markers (6.4mm, 14mm)
Marker fixing tape
Dedicated workstation

Vicon Nexus software
Vicon Tracker software