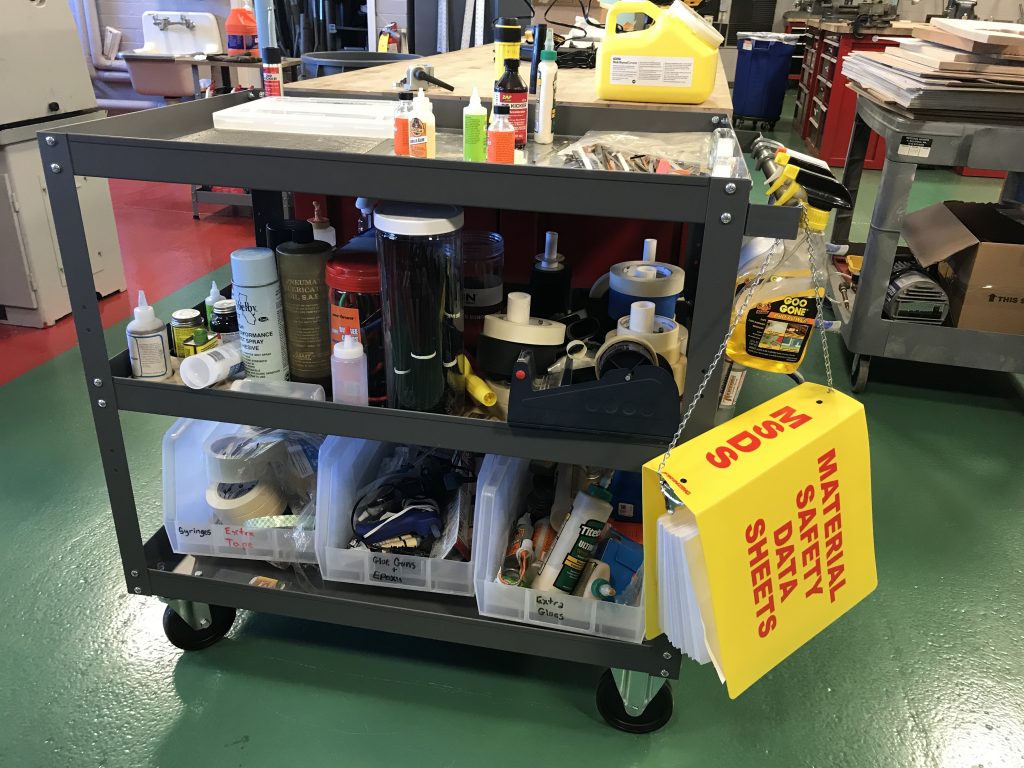 Location: Machine Shop
Access: Hand Tools + Laser Cutter training
Safety Notes: No outside chemicals, including adhesives, may be brought into Bray. Some adhesives can be used in the Shop while special adhesives require operation in the Materials Lab (Room 115) chemical hood.
Special Adhesives: may only be used in Chemical Hood
Plastidip
PVC cement
Paper cement
Caulk
This list is in-progress. Always ask the Fabrication Supervisor, Ben Ginden, before using any glue.
Location
Machine Shop (Room 114)
Safe Attire
Should be worn:
Safety glasses
Gloves
Lab coat
Safe Operation
Fume hood sash must be as low as possible
Check in with Fabrication Supervisor (Ben Ginden) to learn specific procedure
Emergency Procedure
Notification of Fabrication Supervisor (Ben Ginden) immediately
If exposed to skin: wash affected area
Severe injury such as exposure to face/eyes
Notification of Public Safety and TEHS Immediately via 617-627-6911
Immediately flush face with eyewash for 15 minutes
Cleanup
Wipe down surfaces
Allow excess to dry under the hood before throwing away
Put adhesive, glasses, gloves and lab coat away