About the Tool: Bends sheet of metal to create a rounded corner based on the physical setup used.
Location: Machine Shop, Room 114
Access: Sheet Metal Bender training required. Visit the Machine Shop to request training.
Materials: Sheet metals
Accuracy: Accuracy varies.
Design Considerations
Physical Setup
Mark beginning and end of bend allowances on part before starting.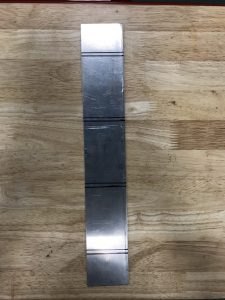 Line up beginning of bend allowance with separation in metal bending platform.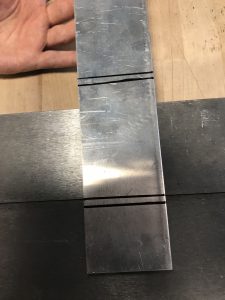 Line up end of bend allowance with clamp. Add C clamps to keep part secure.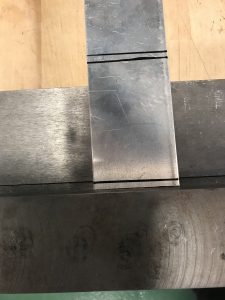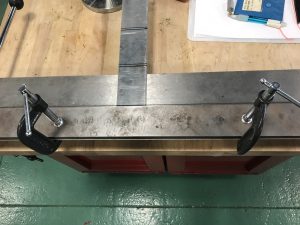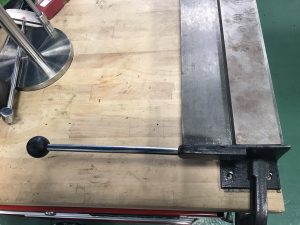 Pull toward you to complete the bend (this may require another person to help complete).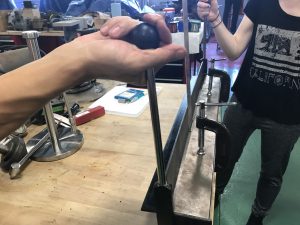 Safe Operation
Work with pieces that have already be deburred.
If bending allowance used is too small the clamps can slip or the piece can break.
Ask for help if you cannot perform bend alone.
Cleanup
Unclamp and remove workpiece
Put C clamps back
Place bar clamp back on meta bender platform