MIB Students Participate in the Kellogg-Morgan Stanley Sustainable Investing Challenge
No one takes the adage "work hard, play hard" closer to heart than Fletcher students. This past semester brought several new and exciting opportunities to our students, who embraced a variety of competitions and challenges with ambition, energy, and passion. In April 2019, MIB students Joseph P Craven, Robert Fitzgerald, Shrinal Sheth, and Arkady Ho participated in the Kellogg-Morgan Stanley's Sustainable Investing Challenge, where student-led teams create financial instruments that will help improve the world. Taking on such a challenge requires a nuanced understanding of financial inclusion, sustainability, and economic growth; three pillars of global business that these Fletcher students are very familiar with. Their experiences at Fletcher were instrumental in this challenge and show how valuable innovation is to the world of business.
The Challenge: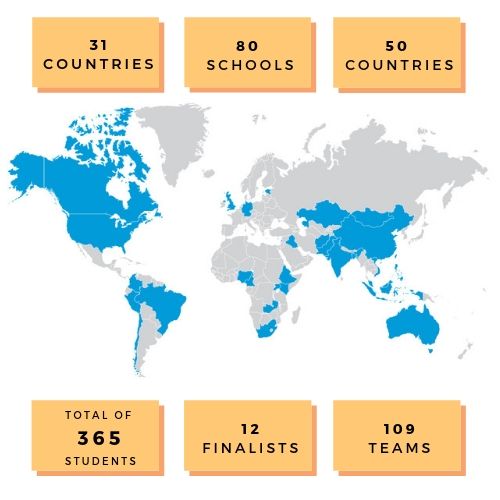 Every year, Morgan Stanley's Institute for Sustainable Investing teams up with Northwestern University's Kellogg School of Management to invite graduate students from across the world to create investment strategies that help resolve critical environmental, social and governmental issues. For nine years, the challenge has been giving students the opportunity to propose innovative financial solutions that will address such issues while aiming to provide competitive market returns to private-sector investors. Last month, Craven, Fitzgerald, Sheth, and Ho competed against 109 student-led teams from 80 graduate schools across the globe. The competition gave them a unique opportunity to extend their knowledge of finance far beyond the Fletcher classroom. In doing so, they have not only evolved the world of business, but created actionable steps to impact communities around the world.
April's competition drew more interest than ever before, bringing together 365 students committed to promoting impact investing and sustainability in 31 countries. The growth of the challenge and the scope of the issues addressed by the teams signifies an important shift in the industry. New generations of investment leaders view finance as a critical tool for helping solve global challenges.
The Experience:
The team began by submitting a two-page prospectus, outlining their proposal for a fund that invests in Indian municipal bonds, specifically targeting solar infrastructure projects. After being named one of the twelve finalists out of 109 entrants, IBGC helped fund their trip to the finals in Hong Kong. The final event included the team's presentation, 10 minutes of Q&A , and participation in various panels and meet-and-greet sessions. Throughout the day, the students networked with numerous executives of large investment firms and development banks, including the ADB. The team also exchanged ideas with other students, allowing them to investigate financial challenges through an interdisciplinary and global lens.
In addition to the conference and project itself, the challenge gave Craven, Fitzgerald, Sheth, and Ho the opportunity to explore Hong Kong; a global beacon of innovation, financial technology, and forward-thinking leadership. According to Joseph P Craven, the city is a truly remarkable place with a unique culture, incredible food, and very friendly people. While the team was certainly busy with the competition, that didn't stop them from embracing the vibrant culture of the city. Aside from networking with industry experts, the team enjoyed beautiful vistas on a hike up Victoria Peak, visited the cultural hub of Lan Kwai Fong, and took a cable car up to the Po Lin Monastery, where they enjoyed authentic dim sum.
Victoria Peak

Lan Kwai Fong

Po Lin Monastery
The Outcome:
The challenge allowed the students to apply what they've learned at Fletcher in a real-world context, allowing them to dive into the world of inclusive finance in a unique and exciting way. Craven expressed his gratitude for the experience in an interview, where he recounted the highlights of the challenge: "We talked to experts across government, environmental policy and finance industries to learn about the climate policy environment in India and the financing of renewable infrastructure. This was relatively new subject matter for all four of us and really forced us to deeply consider the complexities of climate policy and finance intertwined in India, especially concerning the municipal bonds in an emerging market".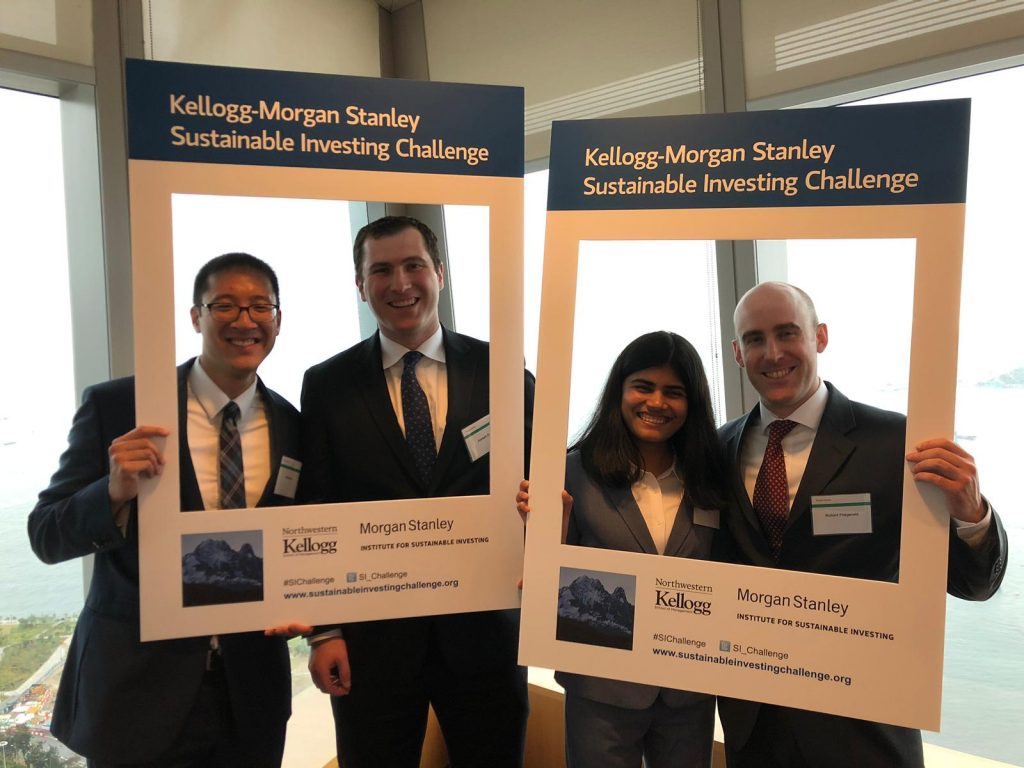 Competitions like these present Fletcher students with an excellent opportunity to bring their ideas to life and use their skills in a practical way. Regardless of educational background, we encourage our students to consider entering competitions similar to the Kellogg-Morgan Stanley Sustainable Investing Challenge. The potential for ideas is endless, and the opportunity for academic and professional development not only benefits students, but communities across the globe.