For many, Spring is a time of peace and relaxation, but here at the Fletcher School, it is a time of rigorous competition, hard work, and determination. As we wind down from a busy and exciting Spring semester, we would like to take a look back and recognize the work of our Fletcher students. From brainstorming innovative financial solutions to address environmental, social and governance issues, to distributing actionable poverty solutions in developing countries, our students have extended their contextual knowledge of business far beyond the Fletcher classroom. In doing so, they have not only broadened the definition of global business, but have made a significant impact on communities around the world. The work they've accomplished and the success derived from it are emblematic of the resourcefulness, resolve, and passion of all Fletcher students. Below is more information on the projects and challenges our students have participated in.
---
Entrepreneurs who can distribute proven poverty solutions in the developing world are a rare but important facet of the business world. That is why The Fletcher School created the D-Prize, a research challenge open to all Fletcher students, alumni, and Tufts undergraduates. The challenge gives students the opportunity to put development plans into practice through a summer internship experience, which may lead to full-time entrepreneurial engagement after graduation.

Farah Momen and Giulia Bova were awarded $10,000 for their proposal to improve health for female Bangladeshi garment workers in April 2019. Farah and Giulia both studied international development and are deeply interested in the interplay between women's rights, the market, and consumerism. The inspiration behind the project was formed when Farah read a report explaining how the garment industry would be a helpful channel for helping women. After further investigation, Farah and Giulia discovered that the garment region has a higher need for contraceptives in comparison to a national need. Their theory is that by offering improved health services to these clinics for free, they can eliminate the challenges women often face in regard to healthcare. In addition to this, Farah and Giulia looking for expansion in menstrual hygiene and domestic violence education and workshops.
---
The Gordon Institute's Tufts 100K New Ventures Competition is organized by the Tufts Entrepreneurship Center, and draws entries from alumni, faculty, staff, and undergraduate and graduate students from all ten schools across the university every year. Throughout the challenge, teams compete for prizes totaling more than $100,000 in three tracks:
General or High Tech Track

Social Entrepreneurship Track

Medical Devices & Life Science Track
Farah Momen and Giulia Bova, who were also the recipients of the Fletcher D-Prize, came in first place in the social impact track category. The two Fletcher students were awarded for their creation of The Now Exchange (TNE), which brings health access and choice to women in the Bangladeshi garment industry. TNE ultimately seeks to shift the exchange between retailers and workers by advocating for investment into women's health.












Mohammad Uzairi Akram presenting at the Tufts 100K event


Coming in second place in the same category was Aesclinn Donohue and Mohammad Uzairi Akram, Master of International Business (MIB) students at Fletcher. Donohue and Uzairi Akram created Kisaan (Farmer), which is an asset-based microfinance product featuring flexible repayment schedules targeted to small-holder farmers in Pakistan. Kissan provides an opportunity for farmers to share the risk of new investments while complying with Islamic financial norms and regulations.
---
Every year, Morgan Stanley's Institute for Sustainable Investing teams up with Northwestern University's Kellogg School of Management to invite students across the globe to create financing and investment strategies to resolve various environmental, social and governmental issues.

In April 2019, Fletcher MIB students Joseph P Craven, Robert Fitzgerald, Shrinal Sheth, and Arkady Ho competed against 109 student-led teams from 80 graduate schools around the world. They proposed a fund that would invest in Indian municipal bonds that are earmarked specifically for solar infrastructure projects. After Craven, Fitzgerald, Sheth, and Ho were named one of the twelve finalists, IBGC helped fund their trip to the finals hosted in Hong Kong. The one-day final event included the team's 10-minute presentation followed by 10 minutes of Q&A and participation in a series of panels and meet-and-greet sessions. They spoke with numerous executives of investment firms, development banks including the ADB, foundations and more.
---
The CFA Institute Research Challenge is a competition that provides university students from across the globe with rigorous training and mentoring in financial analysis and professional ethics. Throughout the month-long challenge, students are tested on their analytical, valuation, report writing, and presentation skills and gain real-world experience as they assume the role of a research analyst.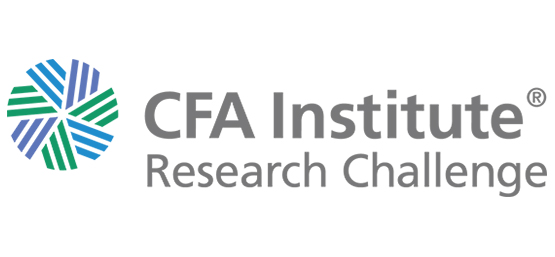 Fletcher students Divya Chandra, Joseph P Craven, Robert Fitzgerald, Shrinal Sheth, and Jiong Zhou embraced the challenge, using the contextual knowledge they learned at Fletcher to brainstorm ideas on how to embrace financial inclusivity on a global level.
---
The MBA Impact Investing Network & Training (MIINT) is a comprehensive workshop designed to give graduate students studying business a hands-on experience in impact investing. The program trains future generations of investors to tackle what's next in the industry while providing them with the opportunity to source, diligence, and present early-stage ideas to a panel of expert judges.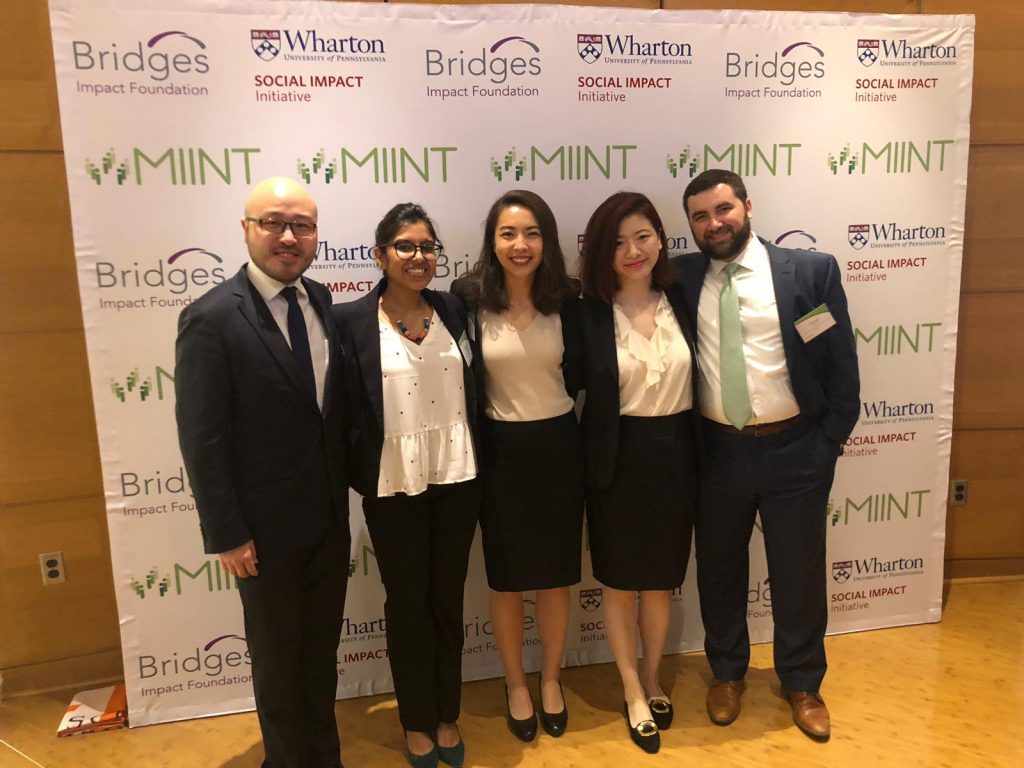 This past April, Zikai Guo, Madhuri Mukherjee, Frances Aderhold, Anya Jia, and Tommy Good participated in the challenge, giving them the opportunity to extend their knowledge of global finance and macroeconomics far beyond the Tufts campus. Throughout the competition, Guo, Mukherjee, Aderhold, Jia, and Good were able to build meaningful links between mission-driven companies and world-renown graduate schools while simultaneously creating a strong network of students and practitioners in the impact investing field.
---
We applaud our students for striving to make the world a better place through the skills they've learned here at Fletcher. The commitment they've shown highlights how valuable and important their work is, both for the Fletcher community and communities all across the globe.