With LEGO Foundation Grant, St. Louis Youth Gain More Access to STEAM Education
Collaborating with Tufts University, two St. Louis nonprofits have received funding from the LEGO Foundation to advance their missions to equip St. Louis youth with the skills needed for successful 21st century careers by giving students greater access to a hands-on and play-based STEAM (science, technology, engineering, arts, and math) education.
The Playful Engineering-Based Learning (PEBL) grant will enable Maryville University's Center for Access and Achievement (CA2) and the Urban League of Metropolitan St. Louis's Head Start program to expand opportunities for experimentation and creativity among pre-K and elementary students in high-poverty areas throughout St. Louis County.
In the face of high-stakes testing, schools everywhere are struggling to make time for imaginative play in the classroom. All students need the opportunity to learn in playful ways that let them explore their own ideas and think critically about the world around them.

Karen Engelkenjohn, Program Director, Maryville University CA2
An initiative of Maryville University, CA2 partners with six high-needs school districts and nonprofits in St. Louis County to create more opportunities for students to develop the skills needed to prepare them for post-secondary education and careers in STEM fields. Since 2016, more than 2,000 pre-K to grade-12 students and their teachers have participated in CA2's after-school clubs, summer programs, and teacher certification programs which encourage students to explore and experiment with robotics and coding as well as other STEM concepts.
With the grant, CA2 will create a new set of play-based activities to address student needs brought on by the pandemic. "Math is one of the biggest areas of learning loss since COVID-19," said Steve Coxon, executive director of CA2. Working with teachers at CA2's partner schools, his team is developing curricula that makes math more relevant and fun by connecting it to everyday playground activities. Students will use LEGO bricks and makerspace materials to design playgrounds that they will use to explore math concepts like measurement, counting, geometry, and number sense.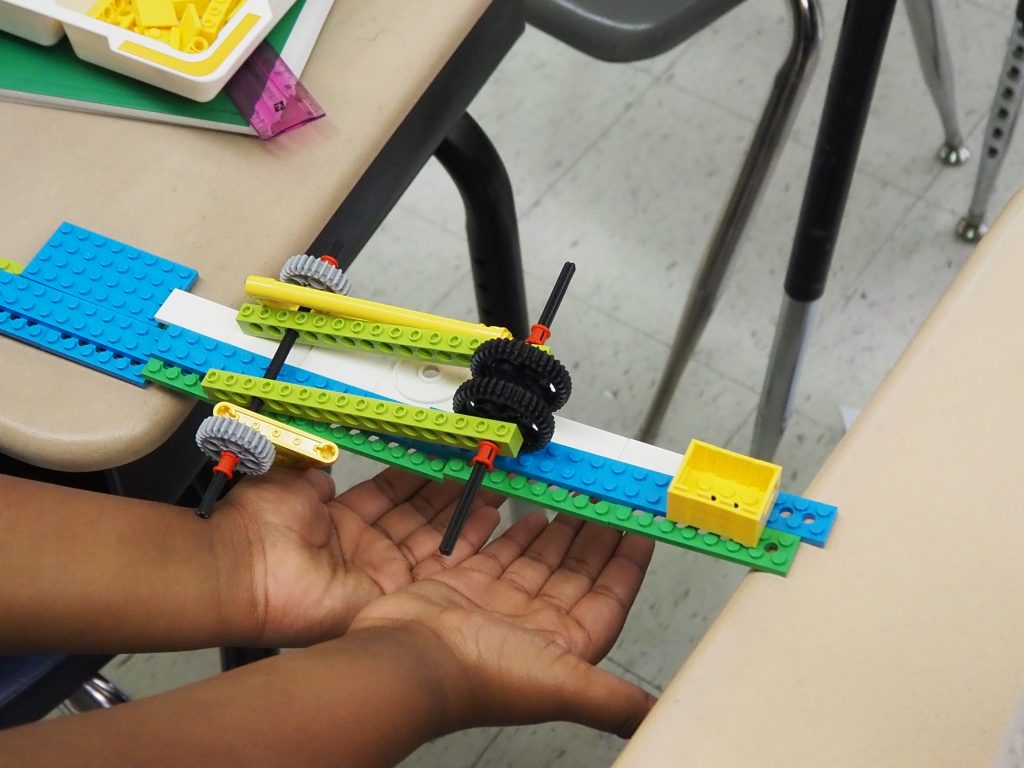 CA2 will make its professional development and curriculum available to more classroom teachers across St. Louis through several distribution partners including the Magic House, one of the top children's museums in the country. "We want to support teachers in using unique resources that enable children to learn and acquire academic concepts through play-based activities," said Engelkenjohn.
St. Louis's youngest learners are also benefiting from the LEGO Foundation grant. The Urban League of Metropolitan St. Louis's Head Start program serves 931 children ages six weeks to five years through its eight early childhood education centers and six partner centers across the greater St. Louis area.
In January, Head Start launched a Saturday STEAM Academy in collaboration with other local educational organizations to promote school readiness and learning through purposeful play for children ages three to five at two of its locations. One collaborator is Tufts University's DevTech Research Group whose curriculum uses KinderLab Robotics' KIBO kits to introduce children to coding, engineering, and robotics. Head Start is also collaborating with Junior Achievement of Greater St. Louis, Building Futures, and the St. Louis Chess Club, whose hands-on activities teach basic financial literacy concepts such as counting, saving, and sharing; design-build skills; and planning and logic through the fundamentals of chess.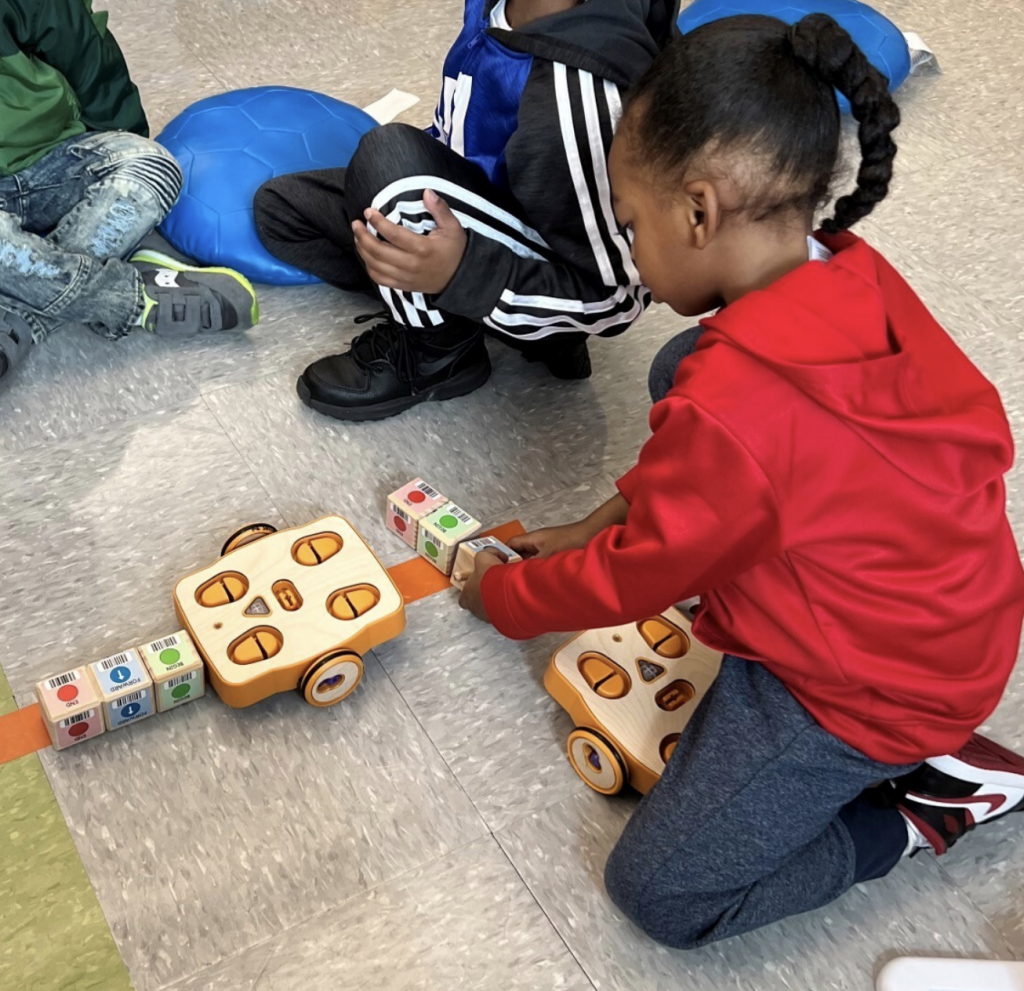 Children in Head Start's Saturday program have gained important coding and computational thinking skills required to succeed in early math and literacy. They have also demonstrated greater self-expression and confidence, said Dr. Gwendolyn Diggs, Vice President of ​Head Start and Early ​Head Start. "My greatest joy is seeing the kids' faces light up and watching them develop the social-emotional skills needed to work cooperatively with their peers," she said.
With the grant, the Urban League Head Start program will expand its STEAM Academy to approximately 200 kindergarten students enrolled in its summer 2022 programs. In addition, the organization will provide professional development and training so teachers can weave these STEAM activities into their classrooms throughout the school year.
St. Louis was named the number-one city for innovation by Entrepreneur magazine in 2021 and is home to nationally ranked universities and medical centers, the Cortex Innovation Hub, and a new campus of the National Geospatial-Intelligence Agency. Yet, according to Dr. Diggs, the vast number of early learners in high-poverty districts in the community lack the educational resources to prepare students for careers in STEAM.
The LEGO Foundation grant is giving students much-needed access to learning opportunities that will help create St. Louis's next generation of creative problem-solvers.

Dr. Gwendolyn Diggs, Vice President of Head Start/Early Head Start at ULSTL
About Maryville University's Center for Access and Achievement
Maryville University's Center for Access and Achievement (CA2) partners with high-need school districts and nonprofits to help prepare students with the skills and abilities they need to succeed in STEM fields in college and the careers of the future. www.maryville.edu/ca2/
About the Urban League of Metropolitan St. Louis, Inc.'s Head Start/Early Head Start
Part of the Urban League of Metropolitan St. Louis, Head Start/Early Head Start is a locally operated federally funded program that provides Early Childhood Education services for low-income children and families. A special focus is placed on school readiness (literacy and math skills). www.ulstl.com/head-start.html
About the LEGO Foundation
The LEGO Foundation aims to inspire and develop the builders of tomorrow – a mission that it shares with the LEGO Group. The LEGO Foundation is dedicated to building a future where learning through play empowers children to become creative, engaged, lifelong learners. Its work is about redefining play and reimagining learning. In collaboration with thought leaders, influencers, educators and parents, the LEGO Foundation aims to equip, inspire and activate champions for play.